ALEPPO, Syria — In this city's historic center, 63-year-old soap manufacturer Safwan Zenabili is back in business.
The olive soap Aleppo is famous for was stacked high at his 400-year-old factory during a recent visit, the roof roughly patched after years of bombings and clashes among rebel groups left gaping holes.
Zenabili said his factory was taken over by rebel groups for four years. They stole nearly everything, he said as NBC News visited the city accompanied by Syrian government officials.
He's starting over but said, "I'm happy because they're gone ... I forget what happened before. This is a new life, new beginning."
Nearly two years after Syrian government forces took back control of Aleppo, the eastern part of the city — once a center of the rebellion against President Bashar al Assad — is still in ruins.
The battle for Aleppo cost thousands of lives and both rebel groups and the Syrian government forces and their Russian allies have been accused of war crimes.
Today, the reconstruction is in full swing.
Eastern Aleppo is buzzing with shop owners sweeping away the debris, craftsmen rebuilding the old city's intricate wooden window balconies, bulldozers moving massive stones into place to reconstruct its famous mosque.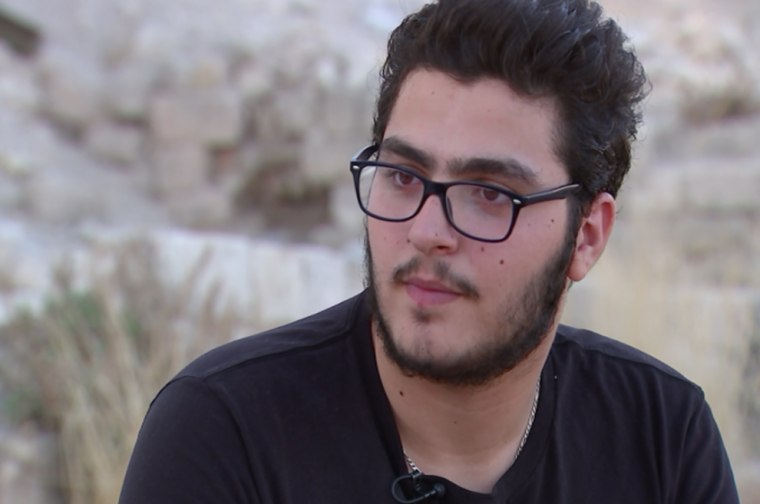 Aleppo was Syria's largest city before the war, the country's industrial powerhouse. Thousands fled Aleppo during the war, and more left when the fighting ended. The Syrian government now says it wants residents and business owners to come back.
Architecture student Anas Ahmed fled in July 2015, when hundreds of thousands crossed the Mediterranean Sea looking for safety in Europe. He was 15 years old when he reached Germany. He says he went to school and had a girlfriend, but desperately missed his family. Now 18, he's back in Aleppo. But he says his father's business collapsed during the war and it's now hard to find work.
"I was afraid to lose my future maybe [by leaving Germany]," he said. "And I cannot study here. But yeah, I wanted it. I love Syria."
The United Nations estimates roughly 66,000 Syrian refugees returned last year. But it's a drop in the ocean considering the estimated five million who've left since the start of the war. Another six million are believed to be displaced inside the country.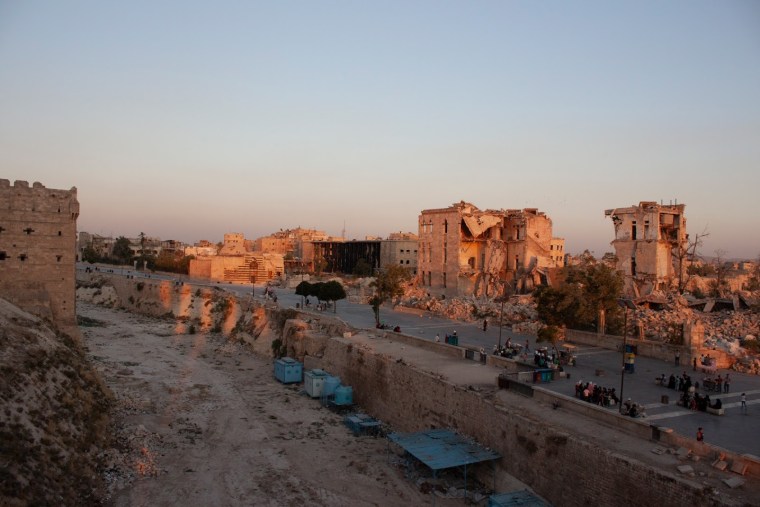 The desire to return among some is strong, not least of the reasons is because the Syrian government has passed a law allowing the seizure of property not claimed in a year. Some aid groups accuse the government of using the law to punish those who opposed the rule of Assad. The Syrian government says the law is necessary for rebuilding.
"I'd be arrested," said Dr. Hamza Al Khatib, once an activist and emergency doctor in eastern Aleppo, when asked what he thinks would happen if he returned. He's now in London, with his wife and 3-year-old daughter, seeking asylum.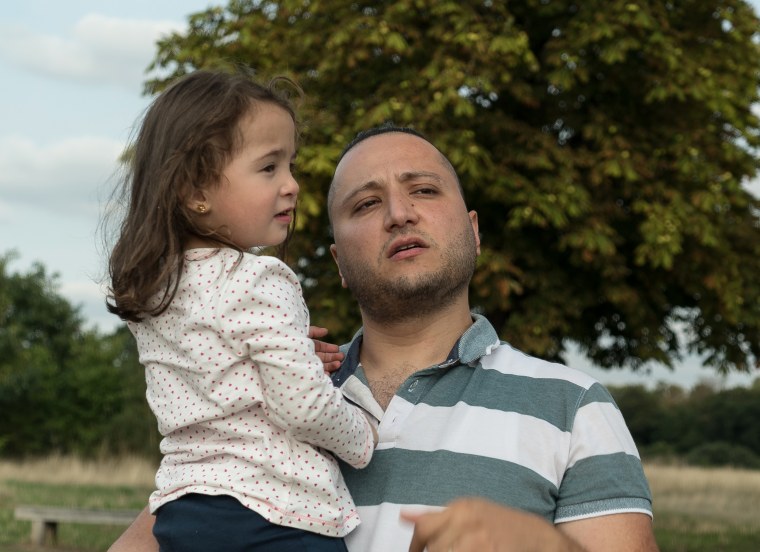 "Most of the the people affected by this conflict, most of them are civilians, lots of them are children," he said. He's heard stories of friends who stayed in Syria, who were arrested and disappeared in prisons — their deaths later confirmed by the government.
Al Khatib believes he could face the same fate if he returned.
"I will be, like, judged in court as being a terrorist — that's the lucky shot," he said. "The Syrian government said, 'We will not shell you anymore, come back.'
"They are the party ... targeting hospitals, targeting schools ... this Syrian government is the main problem. That's why the revolution started. We just want the right to choose our own destiny."