TAIPEI, Taiwan — A 4-year-old girl was riding her bike to see her grandfather when she was decapitated by a man armed with a cleaver, police in Taiwan told NBC News.
The suspect was a 33-year-old who was treated in a psychiatric hospital in 2014 amid allegations of domestic violence against his mother, according to officials.
The beheading happened around 11 a.m. on Monday (11 p.m. ET Sunday) while the victim was accompanied by her mother near a subway station in Taipei.
"The suspect slashed the girl's neck with a cleaver," said Yang Kun-ming, head of the investigation unit of the Taipei City Police Department's Neihu Precinct. "Her mother was next to her when this occurred, and she struggled with the suspect to try to stop him. But the suspect was too strong and she could not stop him. The mother screamed for help and passersby rushed over to subdue the suspect, but it was too late. The child already died."
The investigator identified the suspect as an unemployed man named Wang Ching-yu, who lives nearby and allegedly purchased the cleaver from a local store earlier in the day.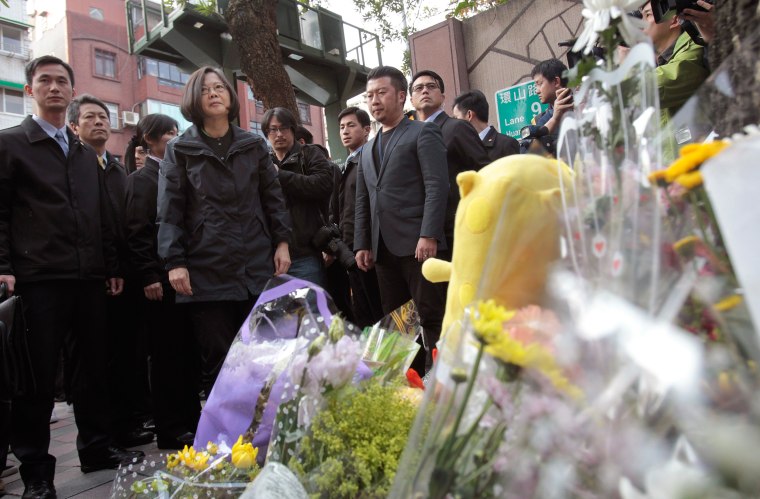 As well as his treatment in a psychiatric hospital, he was also convicted of drug-related offenses in 2006.
Crowds gathered outside the police station where the suspect was being interrogated Monday, with videos showing the mob shouting abuse and attempting to beat him.