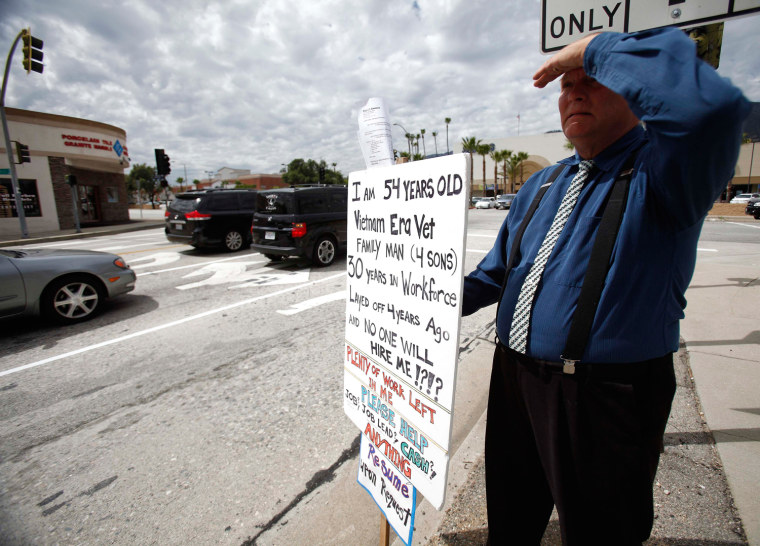 Slightly fewer Americans filed for unemployment benefits in the latest week, but a more accurate gauge of labor market trends -- the four-week moving average -- deteriorated, raising further worries about the recovery.
The Labor Department reported that seasonally adjusted jobless claims slipped by 1,000 to 388,000 in the week ended April 21. The four-week moving average, however, rose by 6,250 to 381,750.
Both claims' gauges remain below 400,000, at least for now, but have been edging closer to a number that economists believe is a crucial signpost for the health of the job market.
-- msnbc.com staff and news wires