The Pakistani Taliban has circulated an English-language magazine targeting Muslim women and encouraging them to spread the group's fundamentalist message and support holy war.
"Train yourself in weapon handling, self-defense," the document states. "Make sure you keep a pistol and grenade."
The publication is called "Sunnat E Khola," referring to a seventh century female Muslim warrior named Khaula. Copies were found earlier this month.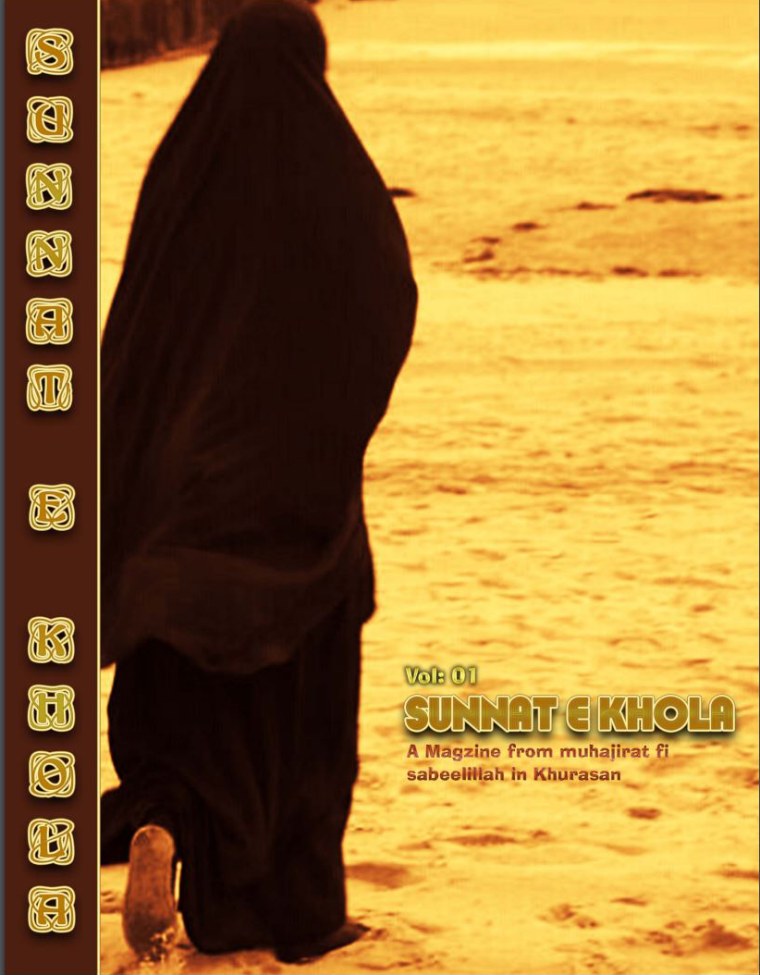 Inside its 45 pages, which were obtained by NBC News, there are a number of feature articles, including the Pakistani Taliban's version of a celebrity interview with the wife of a Pakistani Taliban (Tehrik-i-Taliban) leader.
The article focuses on the woman's support for underage marriage having herself been married at 14. She is also asked for her thoughts on other topics, like her relationship with her husband and his attitudes toward women.
The Pakistan government has banned Tehrik-i-Taliban — which has been responsible for attacks on military targets and civilians — and any activity associated with it.
While the magazine appears to promote women's place within the movement, the Taliban has a documented record of assault on women's rights. While ruling Afghanistan from 1996 to the end of 2001 when it was toppled by U.S.-backed troops, the Taliban closed down girls' schools and made it all but impossible for women to work outside the home. Under Taliban law, women were forced to cover their bodies from head to toe in burqas, and punished for breaking the group's strict codes of behavior.
Both as militant groups fighting to oust the U.S.-backed government in Kabul, as well as targeting military personnel and civilians in neighboring Pakistan, the Taliban has claimed attacks on girls' schools. In October 2012, members tried to assassinate Pakistani schoolgirl and education advocate Malala Yousafzai, who went on to become the youngest-ever Nobel Prize laureate.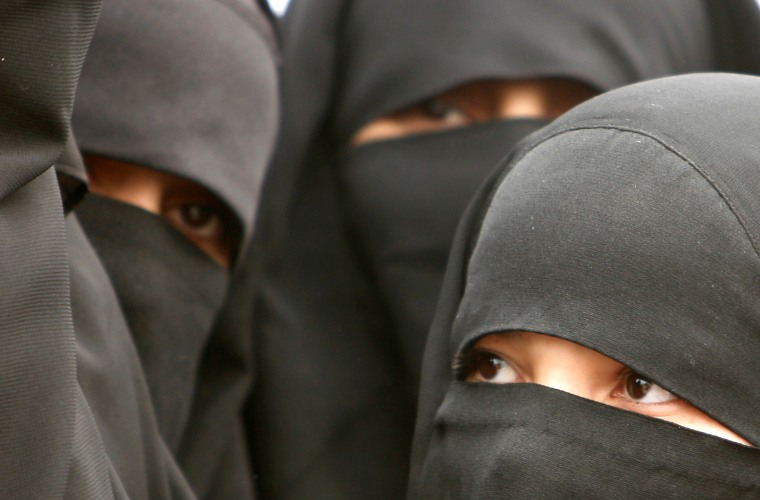 But in recent years some members have attempted to modify the group's image on social issues — including in regards to women and girls.
"Women play an excellent role if they are part of struggle and we are lucky to have many such women in our movement," one member of the Pakistani Taliban said when asked about the magazine's importance. "They are not only helping us but are raising their children and taking care of their families."
New York-based security analysis firm Flashpoint Intel said the publication — whose cover appears to show a woman with her back towards the reader revealing the sole of her foot as she walks — was most likely aimed at driving up recruitment.
Flashpoint Intel discovered the publication on the encrypted messaging app Telegram Messenger.
The fact that this publication is in English also isn't a surprise to experts. ISIS has also published in English and has also used high-resolution graphics.
If anything, the publication of "Sunnat E Khola" shows competing jihadi groups "spilling over into the social/virtual space," said Asfandyar Mir, a researcher and doctoral candidate at the University of Chicago, who has also seen the magazine.
In Pakistan and in Afghanistan specifically, it has been circulated through the messaging app WhatsApp, he said.
Rima Abdelkader reported from New York and Mushtaq Yusufzai from Peshawar, Pakistan.