A friend and former colleague of the teacher who was stabbed to death in the bathroom of an Abu Dhabi shopping mall said the woman was beloved by her fellow educators and was an advocate for special education with dreams of one day opening a school.
"She was literally one of the most genuine people I've ever met, by far," Nora Thiele said of the victim, identified by her family as 47-year-old Ibolya Ryan.
"She was full of life...I don't know how she had that much energy," Thiele added.
The two women taught pre-school together along with other expatriates in an Abu Dhabi government-run school.
"We all became very close," Thiele, who returned to the United States last year, told NBC News Wednesday.
Ryan, affectionately called Ibi by her friends, was a divorced mother of three. Her 11-year-old twin boys lived with her in Abu Dhabi, while a 15-year-old daughter is enrolled in boarding school in Europe, where the children's father lives.
The U.S. Embassy in Abu Dhabi confirmed an American citizen was killed Monday in a mall restroom on Reem Island.
Surveillance video released by local authorities from inside the mall shows the suspect, who is wearing a traditional long, black robe, gloves and a face cover.
According to the time stamp on the video, the suspect spends around 90 minutes inside the restroom, after which the robed figure can be seen heading straight for the elevator.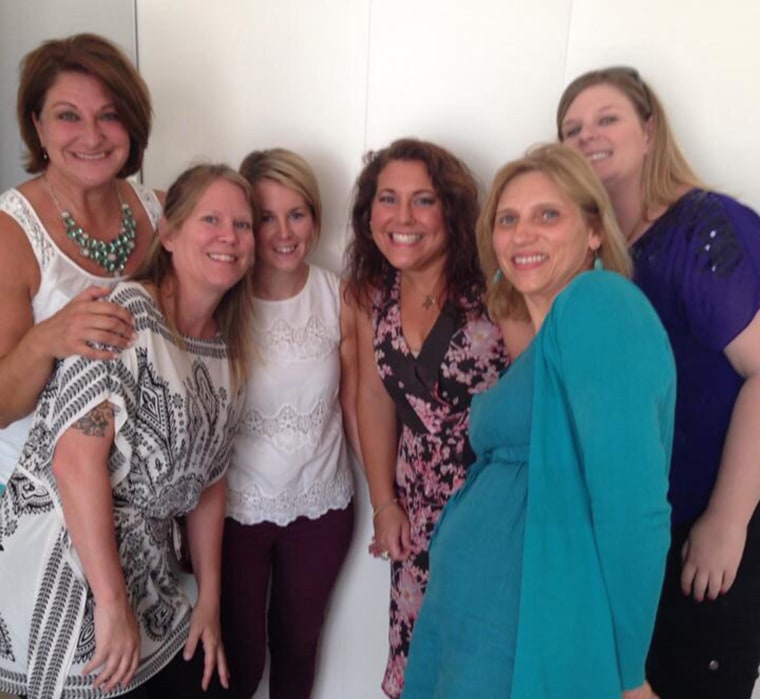 Thiele said she was heartbroken to hear about the death of her friend, whom she said she will always remember as a warm woman who was full of energy.
"She just had such great aspirations for everything and saw the good in everyone," she said, adding that Ryan was trying to start a special education program in Abu Dhabi and had already had meetings with education officials and potential backers to that end.
—Becky Bratu