Five adventurers have become the first to row unaided across the Atlantic Ocean from Europe to South America.
The amateur British rowers entered the record books after spending 50 continuous days at sea. They made landfall in northeastern Venezuela on Monday at the end of a 4,237-mile non-stop trip from Portugal.
Team Essence endured 20-foot waves and 50mph winds aboard their tiny carbon fiber rowboat, which capsized three times during their journey.
"It was momentous," team leader Matthew Bennett told NBC News early Tuesday. "We had a few high-fives and hugs but there wasn't time to hang around, we had to get out of there."
Because of the security situation in Venezuela, the team rowed an extra stretch and later reached Trinidad and Tobago. "That turned out to be the most arduous section of the whole journey," said Bennett, a 37-year old broker-turned-philanthropist.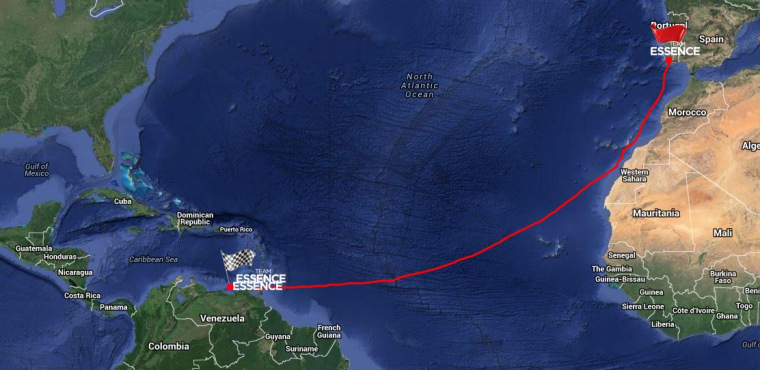 None of the five team members had any previous experience of rowing, although three were former servicemen with Britain's Royal Marines.
Departing on Feb. 7, they rowed 24 hours a day, rotating through two-hour shifts.
Their effort has already raised about $175,000 in donations for a U.K.-based charity for vulnerable children.
The five have become the first to row the Atlantic Ocean, non-stop and unsupported, from east to west, according to their official team page.
They also beat the previous east-west time record by more than one day. They are waiting to have their achievements verified by Guinness World Records.
"We had a fantastic experience," added Bennett, who said he planned to celebrate before returning to work in Britain on Monday.