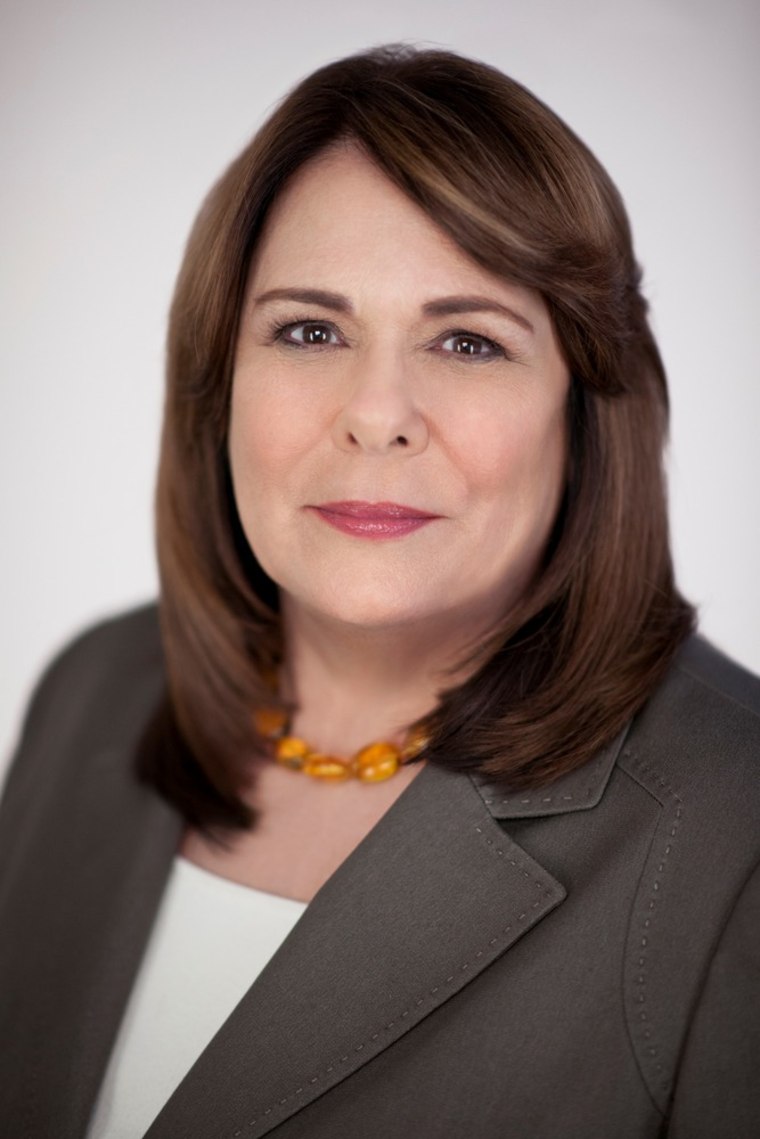 UPDATE, Aug. 14: MSNBC's Thomas Roberts interviewed the three young women who started a petition to get a woman moderator for this year's presidential debates. Video after the jump.
Candy Crowley of CNN will facilitate one of the three October debates between President Obama and Republican challenger Mitt Romney, making her the first woman to moderate a presidential debate since 1992. 
The selection of Crowley, a veteran Washington reporter, means a group of teenage girls from New Jersey have gotten their wish. The young women began a petition earlier this summer asking the Commission on Presidential Debates (CPD), which since 1987 has overseen production of presidential debates, to pick a woman moderator this go-around. The trio gained high-profile support for their efforts from the likes of Sen. Kirsten Gillibrand and Rep. Carolyn Maloney, not to mention more than 100,000 signatures to their petition.
They issued a statement saying they were "thrilled" and that it was "long past due."
Crowley, CNN's chief political correspondent and host of State of the Union, will moderate the October 16 debate at Hofstra University in New York, which is to take the form of a town hall meeting with questions primarily pulled from the public. Men—Jim Lehrer of PBS and Bob Schieffer of CBS News, both past moderators for presidential debates—will moderate the other two debates on Oct. 3 and Oct. 22, respectively.
Additionally, Martha Raddatz of ABC News will moderate the vice presidential debate between Joe Biden and Paul Ryan October 11, meaning the moderators' chair will have some degree of gender balance. However, as Brian Stelter, a media reporter for The New York Times, reported: "high-level women in the television news industry, who spoke only on condition of anonymity, wondered whether women would be selected to moderate the two traditional debates. They noted that those assignments have the highest prestige and authority."
Indeed. Moderators have somewhat less control over the town hall style debates where questions are selected from among undecided voters by Gallup. After the candidates respond to the question, the moderator can ask a follow-up question. 
The independent CPD released the format for each of this year's presidential debates in July and announced the chosen moderators Monday, Aug. 13.
From the teens' petition:
This is an exciting time to be a young woman interested in politics. Hillary Clinton and Sarah Palin's presidential and vice presidential campaigns put women in the spotlight in the political realm in 2008, finally providing a way for girls across our nation to envision themselves in these positions of power.
We already know that no women will be on stage at this year's presidential debates, but what about in the moderator's chair? We were shocked to find out that it has been 20 years since a woman last moderated a presidential debate.
The last woman to moderate a presidential debate was ABC's Carol Simpson who oversaw a discussion between Bill Clinton, George H.W. Bush, and Ross Perot.