A tattoo artist in Tennessee was arrested Friday for allegedly murdering, then decapitating his adoptive father. 
Henry James Baxter, 37, was charged with criminal homicide in the death of Erman Thompson, 49, the man who raised him. Baxter also allegedly was sleeping with Thompson's wife.
Police say Baxter confessed to killing Thompson and then decapitating the body before dumping it in a field near their home.
"During the argument, Mr. Baxter said he retrieved a pistol, shot the victim in the head, then took the body and placed it in a large trash can behind the home," Metro Police Spokesman Don Aaron told NewsChannel5.com.
"On Monday night, according to Baxter, he retrieved the body from the trash can, borrowed a shovel, and in the cover of darkness decapitated the body," Aaron said.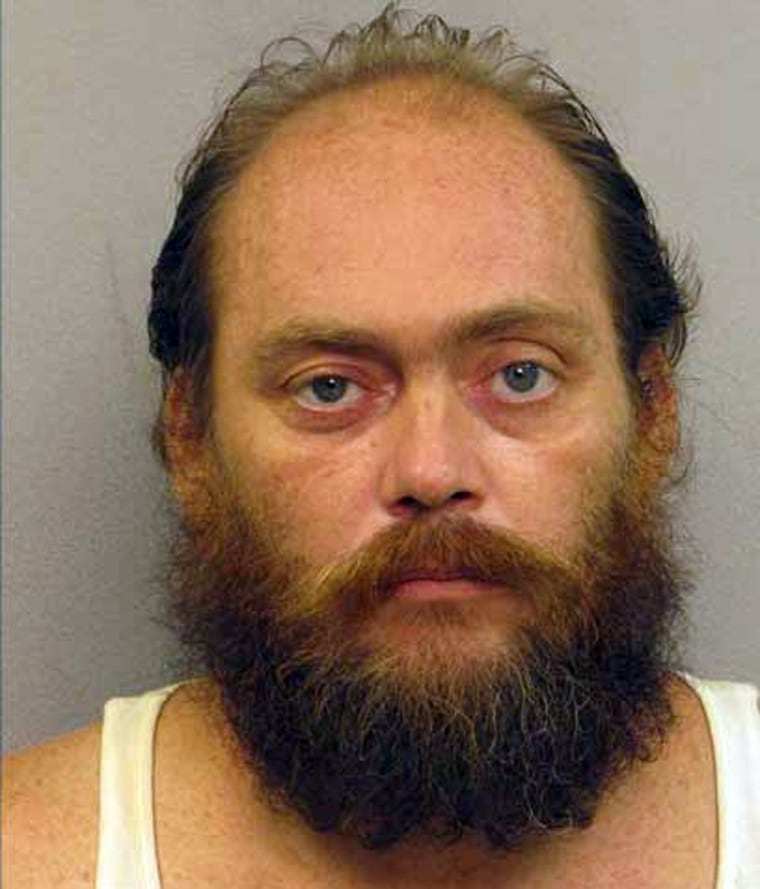 Police believe Baxter wheeled the trash can to a nearby field, then dumped the body. A mail carrier on his lunch break discovered Thompson's decomposing corpse, which was later identified by tattoos. When police when to Baxter's address, he confessed to killing Thompson the previous Sunday.
Thompson's wife, Ashly Thompson, said he began taking care of Baxter when he was a child. Baxter lived with Thompson, Ashly and three children – one of whom was fathered by Baxter. Police investigators suspect the two men were fighting over Ashly.
Police said Baxter told Ashly that her husband had abandoned the family. 
Neighbor Gina Eubanks found Thompson's head and told NBC affiliate WSMV in Nashville that it came "rolling out" of a trash can when she went to take out the garbage.
"I'm angry, very, very angry and sad at the same time," Ashly Thompson said. "I think the worst part of this is telling my kids they don't have a daddy no more."
Baxter is currently being held on $750,000 bond and is scheduled to appear in court for the first time Wednesday. 
More content from NBCNews.com: