One issue lingered like a 400-pound guerrilla during the historic appearance Monday by President Barack Obama and Cuban leader Raul Castro: What about the country's political prisoners?
The question was plainly phrased by a Cuban-American reporter during a news conference after a joint statement, and Castro responded just as bluntly.
"Give me a list and I will release them immediately," Castro said. "Give me a name or names."
Castro added: "If we have them, they will be released before the tonight ends."
It was unclear if any one ever provided him with a definitive list of names.
Related: Despite Detentions, Cuban Dissidents Hope to be at Obama Meeting
The Cuban government has maintained that no dissidents are in jail, though 53 prisoners were released last year after Obama announced a thawing of relations between the two countries. Havana human rights activist Elizardo Sanchez estimated in September that dozens were still behind bars or saddled with legal problems because of their political views.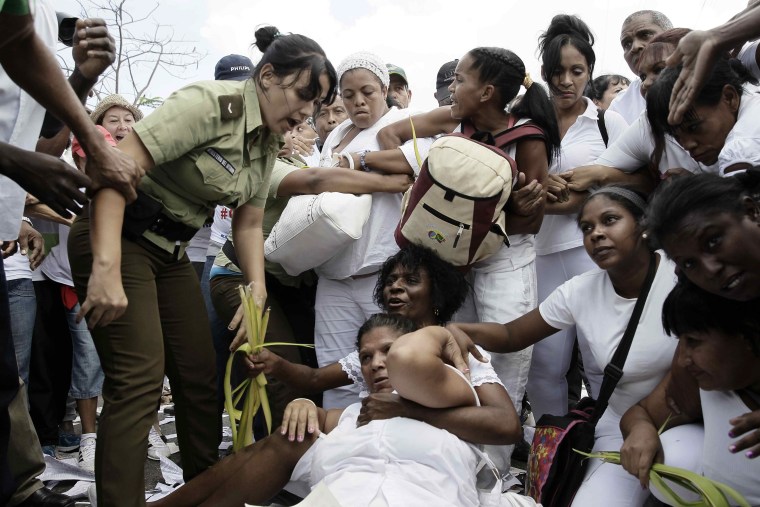 Even as Obama was arriving Sunday, members of the opposition group Damas de Blanco (Ladies in White) were detained during a regular weekend march, though they were later released.
When NBC's Andrea Mitchell asked, among other things, about their "dramatic arrests" during the Monday news conference, Castro did not answer directly, but instead responded with a question about "61 instruments" of human and civil rights.
"What country complies with them all?" he asked. "Do you know?"
"None," he said, answering his own question.