The massacre at a Kenyan college which left almost 150 people dead may be about to spark a full-fledged humanitarian crisis.
The April 2 attack by Somalia-based al Shabaab at Garissa University prompted authorities to order the United Nations to close the Dadaab refugee camp within three months, leaving residents wondering where they will go.
As home to an estimated 650,000 Somalis, politicians in the country have long claimed that the sprawling camp is where the al Qaeda-linked group plans its acts of terror in Kenya.
Earlier this week, Deputy President William Ruto warned the UN's refugee agency (UNHCR) that if Dadaab's residents weren't moved "we shall relocate them ourselves." He added: "The way America changed after 9/11 is the way Kenya will change after Garissa."
Established in 1991 when civil war broke out in neighboring Somalia, waves of refugees fleeing conflict and drought have made a home in the middle of Kenya's baking northern desert, around 70 miles from the border between the neighboring countries. It is now the world's biggest refugee camp.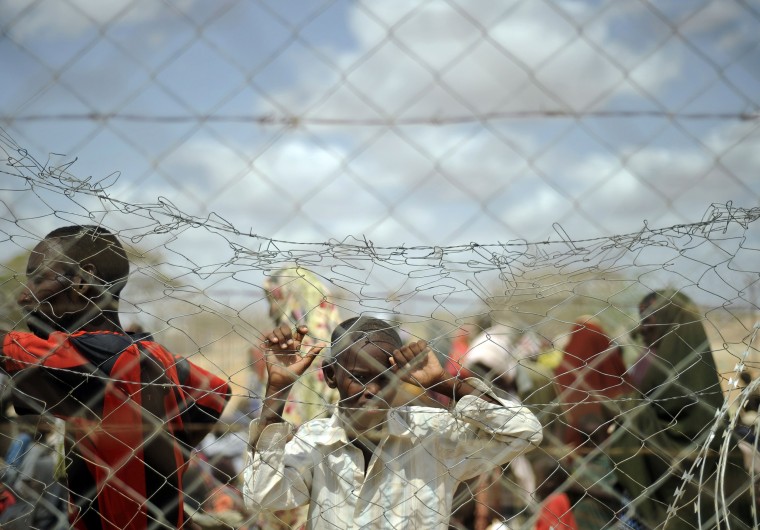 Like many of its inhabitants, 27-year-old Ahmed Noor was born at the camp and remains at Dadaab.
"Where do they think we are going to go," he told NBC News. "There are so many of us. We can't go back to Somalia. It is too dangerous and there are no jobs there. Other countries don't want us, so there is nothing we can do.
Noor said that the government was essentially punishing everyone in the camp — which has a population the size of Denver, Colorado — for allegedly supporting al Shabaab.
"I have lived here all my life," he added. "There are grandmothers and children who have lived here all their lives. We make the best of things, but things aren't easy for most of us. The Kenyan government is making us all out to be members or at least supporters of al Shabaab. That is simply not true."
Ben Rawlence, who has written a book about Dadaab, accused the Kenyan government of already doing everything it could to force the issue without sending troops to break up the camp and push people over the border.
"They've stopped people renewing their shelters," he said. "They're forever suspending registration of new arrivals. They've enforced restrictions on employment and they are always suspending the movement passes where the people can travel from the camp to go to the rest of Kenya for medical treatment or work."
Rawlence, whose book "City of Thorns" is due to be released next year, described Dadaab as "a very strange place" with the only permanent structures being hospitals or schools.
"It's more like five different towns collected over an area of 50 square miles," he said. "People aren't allowed to build permanent houses so they either construct homes out of thorn bushes, out plastic, out of corrugated iron or out of mud ... This is all in the middle of Kenya's northern desert which is red, very hot, populated by thorn bushes."
Rawlence added: "Life in the camp is already a humanitarian emergency but if they tried to force its closure it would be a disaster of enormous proportions. It would be a humanitarian crisis of a serious magnitude. You're talking about hundreds of thousands of people, similar numbers to those left destitute after the hurricane in Haiti."
His views were echoed by Abdullahi Mire, an activist and journalist who resettled in Norway earlier this year after spending most of his life in the camp.
While Mire said he "could not deny there are elements of al Shabaab in the camp," he felt there were more supporters of the group in Kenya's capital Nairobi and the coastal city of Mombasa.
"The Kenyan government scapegoat people in the camp," he said. "The refugees are easy target for them and it's a good excuse for them, when they are trying to reassure the public they are doing something about the attacks."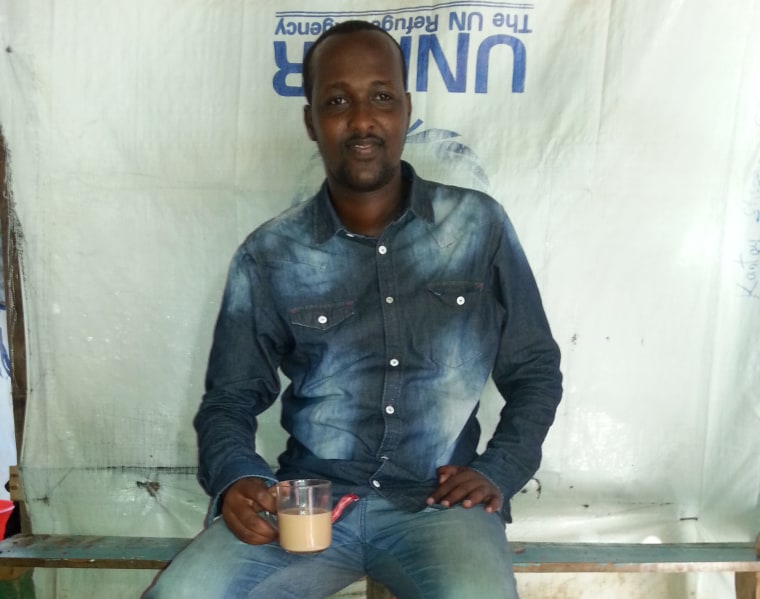 Refugees are between a rock and a hard place, he added. "Al Shabaab insurgents do kill the refugees, too, but when the deaths are investigated they are accused of sympathizing with them."
UNHCR spokesman Emmanuel Nyabera said that there is "no evidence whatsoever" that al Shabaab is active in the camp, but said his organisation was "aware that this government has been hosting this camp for 30 years and they have always honored their obligations."
"If the government finds al Shabaab in the camp they should be arrested, charged and face the consequences and this is something we are more than happy to support," Nyabera added.
He said that dialogue is needed between the U.N. and the Kenyan government to keep it open.
"The population of the camp is mainly women and children so ... we are hoping that a solution can be found," Nyabera said.
A spokesman for Kenya's Interior Ministry, which has been tasked with closing Dadaab, admitted carrying out the order would be "a logistical nightmare."
"You can't just move them and dump them," Mwenda Njoka said. "You can't just push people out forcefully. There has to be a process and Kenya will operate within international law."
Njoka estimated that the "massive undertaking" would cost hundreds of millions of dollars.
"What we are trying do is speed the process up and create the conditions so people are more willing to go back to their home country," he said.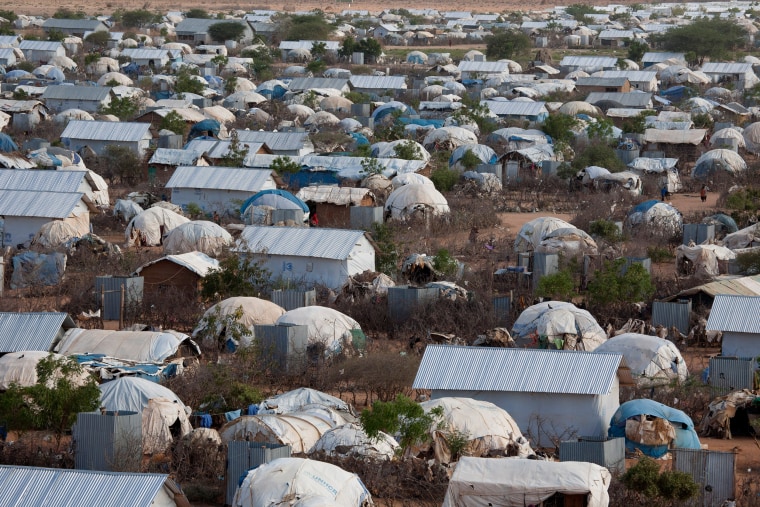 For those living at the camp, uncertainty about the future had added to an already stressful situation.
"I call myself Kenyan, although I have a Somalian background," Dadaab resident Noor said. "That is the country I know."
He added: I don't want to marry because I don't want my child to grow up in this camp like I did. One day I hope to leave the camp but for now, it is my home. I can't move, I don't want to move. This is the only home I know."