The brutal Taliban faction that claimed responsibility for the deadly Easter Sunday attack in Pakistan has identified the suicide bomber to NBC News, provided exclusive details of his training, and vowed to keep killing Christians and other religious minorities.
In an interview, a spokesman for Jamaat-ul-Ahrar, an offshoot of the Pakistani Taliban, confirmed that a photograph posted on the group's Facebook page is that of the bomber in the March 27 Lahore attack.
The group identified him as Salahuddin Khorasani, and described him as a martyr who "carried out the attack on the eve of the Christian festival Easter." The bomber's name is likely an alias, as Khorasani — someone from Khorasan, an ancient name for Afghanistan — is a common nom de guerre for Taliban fighters.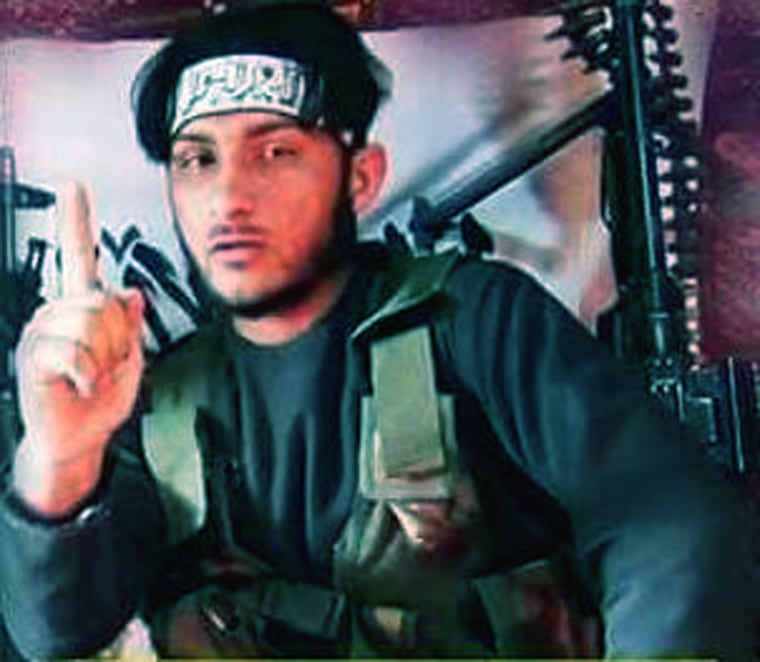 The photo, which has not previously been published in the U.S., matches a police sketch based on eyewitness accounts.
The Easter bombing in a crowded park killed at least 73 people, most of them Muslims, injured more than 320 others and sparked a massive paramilitary crackdown in and around Lahore, the capital of Punjab province.
The spokesman, Ehsanullah Ehsan, also told NBC News that Jamaat-ul-Ahrar plans more "devastating" attacks that will target Christians and other religious minorities as well as government installations.
Ehsan said the group's operatives trained in remote Afghanistan and then brought the suicide bomber on a long journey across the border to blow himself up in a park filled with celebrating Christians.
Ehsan said the operatives "trained in Nangarhar province of Afghanistan and then members of their group from Punjab took him to Lahore for carrying out a suicide attack on an important position." His comments to NBC News are the first by the group to provide details of the attack.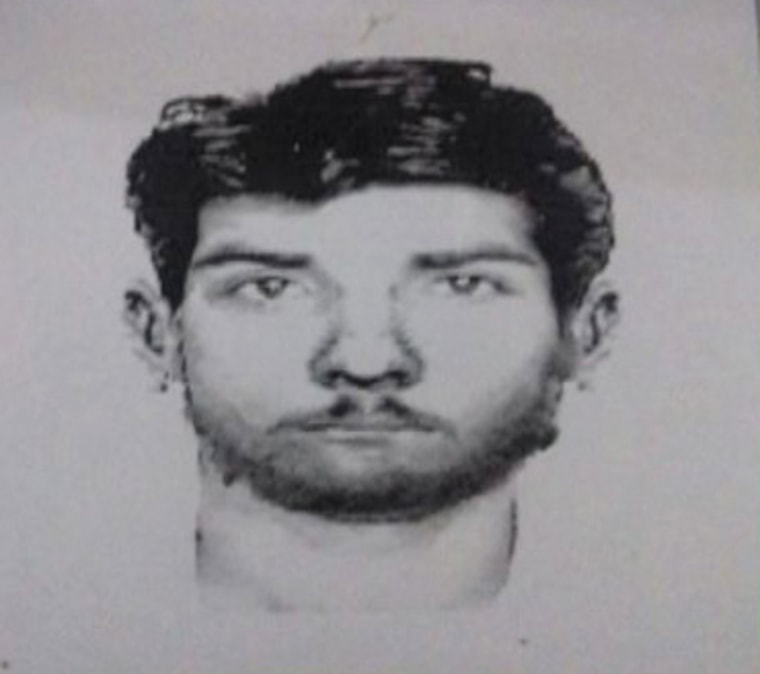 The disclosure raises concerns about the sophistication and scale of Jamaat-ul-Ahrar's operations. The suicide bombing is believed to be the second most deadly by a Pakistani Taliban faction. In December 2014, gunmen attacked a Peshawar school and slaughtered 134 children.
And it places additional pressure on the Islamabad government, which has vowed to identify and arrest the perpetrators of the attack, to eradicate terrorism from Pakistan's soil and to plug the northern border with Afghanistan.
Nangarhar is an extremely rugged and violent province known as a hotbed of activity for the Taliban and al-Qaeda. It is just across the northern border from Pakistan's Federally Administered Tribal Areas and the province of Khyber Pakhtunkhwa. That's about 400 miles from Lahore, which is near the northern border between Pakistan and India.
Ehsan said Jamaat-ul-Ahrar is using Afghanistan as a sanctuary to stage terrorist attacks in Pakistan. The group, which split from the broader Pakistani Taliban in mid-2014, has launched at least five bombings since December, and claimed responsibility for two attacks on Christian churches in Lahore in 2015.
Pakistani officials say their military crackdown on the Taliban forced a lot of militants to retreat across the border in recent years.
"Most of these local [Taliban] groups have migrated to Afghanistan … on account of aggressive pressure put upon them," Gen. Tariq Khan, a recently retired senior Pakistani Army officer who helped oversee that effort, told NBC News.
A senior U.S. intelligence official said Washington is concerned about Taliban groups using Afghanistan as a safe haven, especially because of their ability to move so easily back and forth across the porous border with Pakistan.
Ehsan said Jamaat-ul-Ahrar leader Maulvi Omar Khalid was seriously injured in NATO airstrikes in Nangarhar province two years ago, but that he recovered and is back leading the group.
"We decided to teach a lesson to the prime minister Nawaz Sharif for launching military operation against us," Ehsan said of the Lahore attack.
The spokesman also denied that Jamaat-ul-Ahrar has any affiliation with the Islamic State, even though it has in the past expressed support for the Syria-based terror group.
Last week, NBC News reported that U.S. intelligence officials didn't see any ISIS links to the Lahore attack but that both Washington and Islamabad are concerned that the group has fostered informal and often clandestine ties with Pakistani militants that may be tied to unprecedented levels of violence against religious minorities and other civilian targets.