MAINZ, Germany — A nearly two-day nationwide manhunt ended overnight when police nabbed a Syrian terror suspect.
"Tired but overjoyed, we captured the terror suspect last night in Leipzig," Saxony state police tweeted early Monday.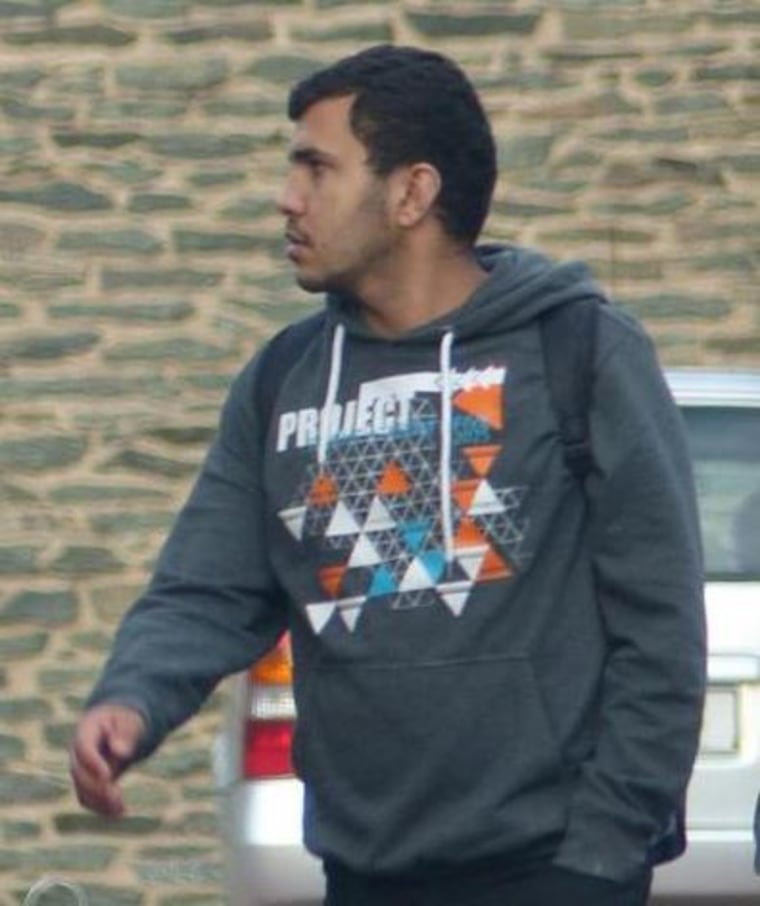 Jaber Albakr, 22, had spent the weekend on the run. Authorities said he had arrived in Germany as an asylum seeker last year.
Germany's Spiegel Online reported that Albakr had approached another Syrian national at Leipzig train station on Sunday and asked him whether he could stay at his home for the night.
The unidentified man later called police after hearing about the manhunt, Spiegel Online quoted police sources as saying. Albakr was reportedly arrested after being found tied up at the good Samaritan's apartment.
Police later confirmed in a statement that Albakr had been "held" by several countrymen at a dwelling in Leipzig.
Albakr vanished Saturday morning as police moved in on an apartment in Chemnitz, after a tip-off from the German domestic intelligence service.
Police on Saturday confirmed to NBC News that they had found "several hundred grams of highly explosive materials" hidden at the Chemnitz apartment, which was raided by police special forces.
Albakr was suspected of plotting a terrorist attack, officials said.