BANGKOK — A parcel delivery company in Bangkok put three packages bound for the United States through a routine X-ray and made a startling discovery: preserved human parts, including an infant's head, a baby's foot and an adult heart. The body parts were stolen from the medical museums of one of Bangkok's biggest hospitals, its administrators said Monday.
Police Col. Chumpol Poompuang said the sender was a 31-year-old American tourist, Ryan McPherson, who told them he had he found the items at a Bangkok night market. Police tracked down McPherson after being alerted by the shipper, DHL. "He said he thought the body parts were bizarre and wanted to send them to his friends in the U.S.," Chumpol said, adding that the man was questioned for several hours and released without charges.
The three packages seized in Bangkok, which contained five body pieces, were labeled as toys, police said. Clinical Professor Udom Kachintorn, the Dean of the Faculty of Medicine at Bangkok's Siriraj Hospital, told reporters that the body parts were stolen from the hospital's museums. Police Col. Chumpol had initially said a baby's heart and intestines were among the body parts. But police at a news conference Monday said the heart was from an adult and there were no preserved intestines. Police Lt. Gen. Ruangsak Jarit-ake displayed graphic pictures of the five body parts. Two of the parts were pieces of tattooed adult skin.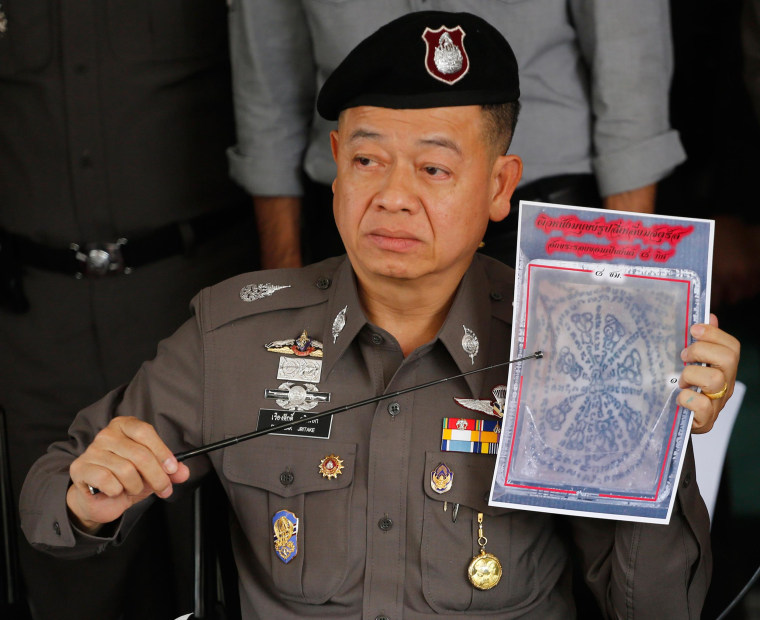 — The Associated Press