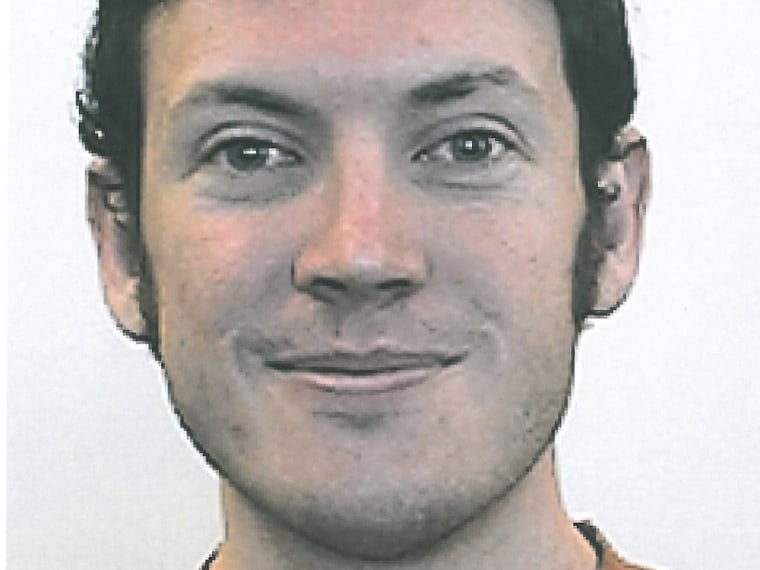 The man suspected of carrying out the Colorado movie theater shooting, 24-year-old James Holmes from San Diego, was a graduate student in the neuroscience program at the University of Colorado Medical School, a university spokesman told NBC News. He was in the process of withdrawing from school, the university confirmed.
"The University of Colorado Denver Aschutz Medical Campus can confirm that Mr. James Holmes was in the process of withdrawing from the University of Colorado Denver's graduate program in neurosciences," the univesity statement said. "Mr. Holmes enrolled at the university in June 2011."
The university website listed one of his courses as the Biological Basis of Psychiatric and Neurological Disorders. He was scheduled to make a presentation to the class int the spring on MicroRNA biomarkers.
Officials said they believe Holmes, born Dec. 13, 1987,  is the man who killed at least 12 people at a midnight showing of the new Batman movie in Aurora, a suburb of Denver.
Holmes' family, who live in Rancho Penasquitos, a community in the northeastern part of San Diego, issued a statement through the San Diego Police Department. They said "our hearts go out to those who were involved in this tragedy and the family and friends of those involved." They also asked for privacy, saying they were "still trying to process this information." A man believed to be Holmes' father was seen leaving with luggage, escorted by police.
Police said he had attended a San Diego High School, but did not say which one. It hasn't been reported where he went to undergraduate school.
Public records indicate that Holmes lived with two roommates, also from California, in the Aurora,  Colo., building where police have found explosives, at 1690 Paris St., Apt. 10.
Holmes was not on any watch list that would have alerted authorities that he was dangerous, officials said. The incident was not believed to have any connection to international terrorism, they added. 
An earlier report that the car Holmes was driving had Tennessee plates turned out to be incorrect, officials said.
Police said the gunman entered through an exit door and appeared at the front of the theater in Aurora, Colo., and released a canister, thought to be tear gas, that let out a hissing sound. 
He then started shooting into the crowd, sparking pandemonium.  Police told NBC News that Holmes carried two pistols, a rifle and a shotgun.
Witnesses said he was wearing a bullet-proof vest and dressed entirely in black. Some also said he was wearing a gas mask or goggles. A police officer told TODAY that the shooter might have been wearing "some sort of Batman costume."
"He looked so calm when he did it," an eyewitness told NBC affiliate KUSA. "It was like scary. He waited for both the bombs to explode before he did anything. Then, after both of them exploded, he began to shoot."
"He had no specific target. He just started letting loose," the witness added.
Witnesses told reporters that the gunfire erupted during a shootout scene in the "The Dark Knight Rises." 
"I have heard he was possibly wearing some sort of Batman costume," police spokesman Frank Fania told TODAY.
More on this story from breakingnews.com
Holmes was later detained in the movie theater parking lot. He was carrying a knife, a rifle and a handgun. 
"He did not resist, he did not put up a fight," Fania told Reuters. 
He also said it appeared the shooter did not have any accomplices.
"We're pretty confident he acted alone," Fania said.
After being captured by police, Holmes told authorities he had explosive materials in his apartment, KUSA reported.  
Local and federal officials searched Holmes' apartment building, which was evacuated soon after the shooting, sources told NBC News. 
Aurora Police Chief Dan Oates said it was established that the apartment had been booby-trapped with sophisticated explosives or flammable material and officers were trying to determine how to defuse the device or devices.
Fania told TODAY that Holmes had been given a "minor" traffic ticket in 2011.
Holmes was scheduled to appear in court to face charges on Monday afternoon, KUSA reported.
The Associated Press and Reuters contributed to this report.
More content from NBCNews.com: