Mainz, Germany — Thieves stole a cloth bearing a drop of Pope John Paul II's blood from a famous German cathedral over the weekend, police said.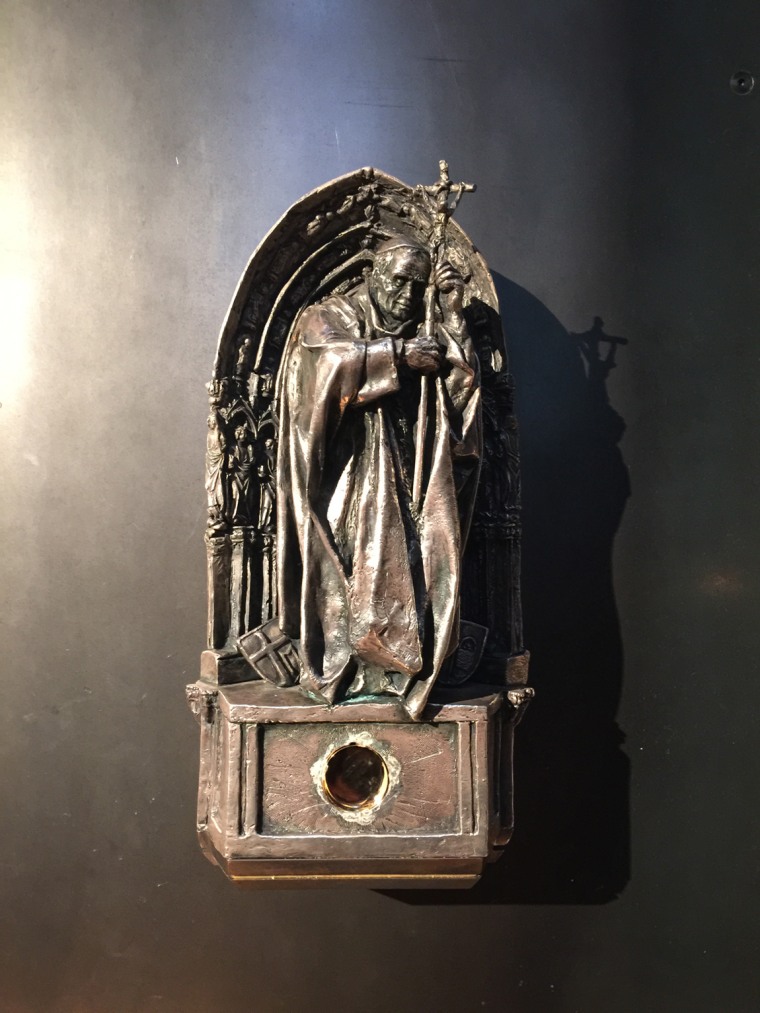 The cloth was enclosed in a glass case under a statue showing the pope in front of western Germany's Cologne Cathedral, which the pontiff visited in 1980.
Police said the relic was pried from the base of the statue some time between Saturday morning and Sunday morning and that a visitor to the cathedral noticed it was missing early Sunday. Pictures released by police showed the smashed glass in the case.
The cathedral's provost, Gerd Bachner, appealed to those responsible to consider the legacy of Pope John Paul II and return the relic.
"The material value is small, much greater is the spiritual loss," he said in a statement.
The Polish-born pope led the Catholic Church from 1978 until his death in 2005.