TEL AVIV, Israel — Hadasa Hershkovichi fled to Israel in search of a home after the Nazis murdered her entire family.
But while million-dollar apartments pop up throughout her Tel Aviv neighborhood, Hershkovichi lives in a shack originally built as a laundry room on the roof of a five-story building.
"The cold winter wind is coming in through the windows so I shove newspapers around the edges to stop the wind coming in," said the Romanian-born Hershkovichi, who suffers from a combination of ailments that make it very hard for her to climb the stairs to her tiny apartment.
"This is not the way for a human being to live," the 80-year-old said. "I only have a few more years to live and I want a proper home."
Hershkovichi is one of 190,000 Holocaust survivors residing in Israel today. She is also one of the 50,000 estimated to live below the poverty line, according to the Association for Immediate Help for Holocaust Survivors. Israel classifies a person as poor if they survive on around $600 or less a month.
"I'm ashamed, I want to cry but crying doesn't help," Susan Rotem, a volunteer with the Association for Immediate Help for Holocaust Survivors, told NBC News. "It's hard to be old but it's very hard to be old, sick and lonely."
Rotem and some 3,000 fellow volunteers help people like Hershkovichi by giving them meals and medicine, paying their bills, and keeping them company on their birthdays.
As survivors mark the 70th anniversary of the liberation of the Auschwitz Nazi concentration camp, campaigners in Israel are calling on the country's government to remember those who lived but now exist in destitution.
"We cannot ignore the fact that the state had failed to provide the remedy, welfare, containment, treatment and the attentiveness that Holocaust survivors need and deserve," a recent report about survivors published in Israel's Ha'aretz newspaper suggested.
Tami Meroz, who supervises services for Holocaust survivors at Israel's Ministry of Welfare and Social Services, said that those who escaped the Nazis "are divided in terms of their socioeconomic level in a similar manner to that of the entire country's elderly."
She added: "As a group they had a remarkable ability to recover after arriving to Israel. We provide for their special needs including building special clubs, mental help and economic help. The presumption that these survivors are miserable and poor is wrong and damaging. All together Israel has assigned $4.5 billion for the Holocaust survivors and we understand that we can always do better and give more money."
Such official assurances provide little comfort to people like Berta Sporan. The 95-year-old Holocaust survivor was kicked out of her apartment by a landlord who wanted to renovate the building.
It was only with the help of the Association for Holocaust Survivors that the landlord paid her some money for her to rent another home.
"As a Holocaust survivor I never got anything from the the state," Sporan said. "Our country is very poor and has huge expenses from wars and the army so I don't demand anything."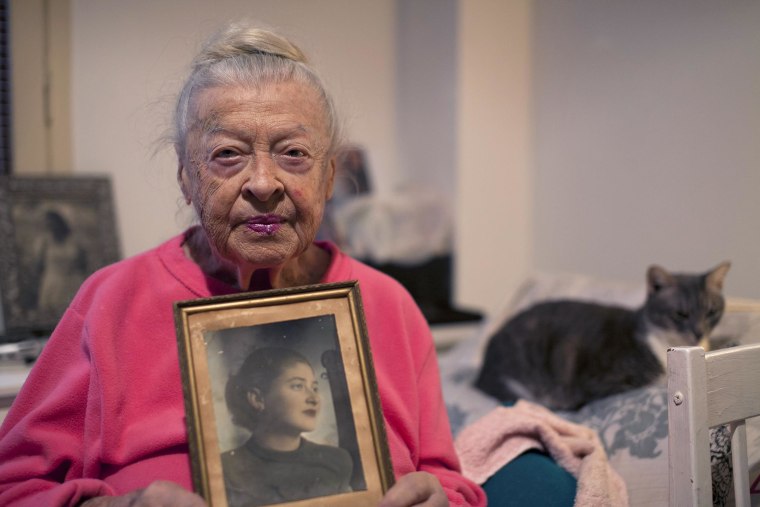 Tamara More, the head of the association, was less inclined to let society off the hook.
"Berta is an amazing woman who dedicated her life since the Holocaust to helping others whether it be people or animals in distress," she said. "[She] chose not to bring children into this very sad world and dedicated her life to help others. [Now] we provide for all her needs."