Simulating attacks by North Korea, U.S. troops and their South Korean counterparts began a series of war games on Monday, despite repeated threats from North Korea.
Over the course of 11 days more than 5,200 U.S. troops and 10,000 South Korean soldiers will take part in computer generated war games, Seoul's Defense Ministry and the U.S. military command in the country told The Associated Press.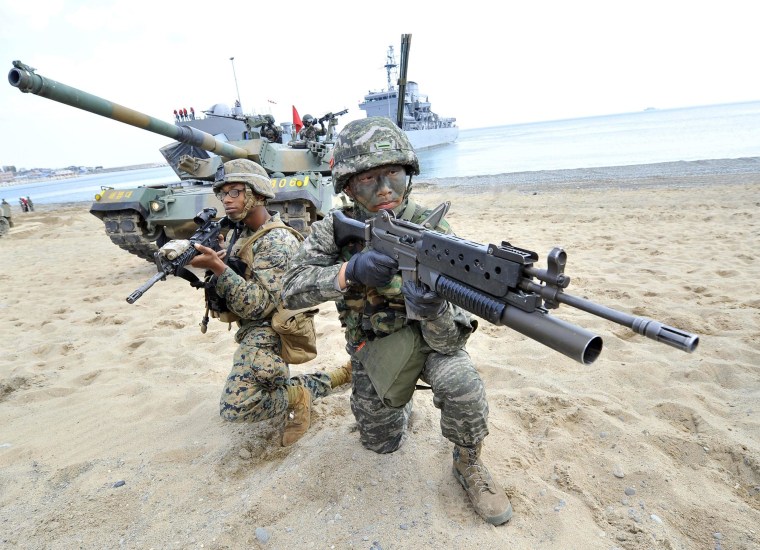 There has been no official statement from Pyongyang on the current exercises, although they called the drills "criminal and provocative acts" on the state run Korean Central News Agency on Friday.
While Pyongyang said it would halt meetings between relatives separated by the Korean War, the painfully brief reunions were not cancelled Monday.
The Democratic People's Republic of Korea (DPRK) did cancel the meetings in September shortly after drills that fueled a protracted surge in military tensions, with Pyongyang threatening a preemptive nuclear strike, and nuclear-capable U.S. stealth bombers making dummy runs over the Korean peninsula.
The Associated Press contributed to this report.