Three Americans killed in a brutal commando-style attack on a popular Kabul restaurant were being remembered Sunday as innocent civilians helping Afghanistan build a better future.
Two of the victims — Alexis Kamerman and Alexandros Petersen — were educators working for the American University of Afghanistan, while the third, Basra Hassan, was a UNICEF nutrition specialist.
Activists on Sunday laid flowers and signs reading, "Peace Is What We Want" and "We Stand Against Terrorism," at the site of the blast. 
The Friday night violence unleashed by a Taliban suicide bomber and gunmen is the deadliest on Western civilians since the conflict in Afghanistan began in 2001, claiming 21 lives, including 13 foreigners, the U.S. Embassy said.
Kamerman, who went by Lexie, was a 27-year-old Chicago native and joined the private university last June as a student development specialist, according to a release from the Collegiate Water Polo Association, where she was the director of membership.
"She was an amazing young woman — smart, strong, beautiful, funny, stubborn and kind," her family said in a statement Saturday. "As you could probably guess, her death is a shock to us all and we can't imagine a moment going forward when she won't be desperately missed."
Kamerman went to Afghanistan to "help the young women … get an education and take their rightful place as leaders in Afghan society," her family said.
Friend Sherrille Lamb said Kamerman was back home in Chicago's North Side for the holidays, and had only returned to Afghanistan about a week before Friday's attack.
Lamb told NBC Chicago that she asked Kamerman whether she thought it was safe to be in Afghanistan.
"She was like, 'I really feel good about this. I want to help these young ladies. It's a wonderful opportunity,'" Lamb said.
Petersen's father, reached at his Washington, D.C., home Sunday, told NBC News "it is too difficult a time" to comment.
A Eurasia scholar, Petersen was a member of the American University of Afghanistan's political science faculty.
He was previously an adviser at the Woodrow Wilson International Center for Scholars in Washington, D.C., and up until he was killed, had been writing about China's influence in Central Asia.
"Such senseless violence flies in the face of the sentiments of our students and the Afghan people who share our grief," Michael Smith, president of the American University of Afghanistan, said in a statement. "We will pause to honor the courageous service of our colleagues as we continue to provide the high quality university education for which our students are so grateful."
With Friday's attack, the United Nations said it lost four staffers, including the International Monetary Fund's top representative in Afghanistan and Hassan, the UNICEF's nutrition specialist.
Hassan was born in Somalia but had been a U.S. national living in the Detroit area before her work in Afghanistan, MLive.com reported.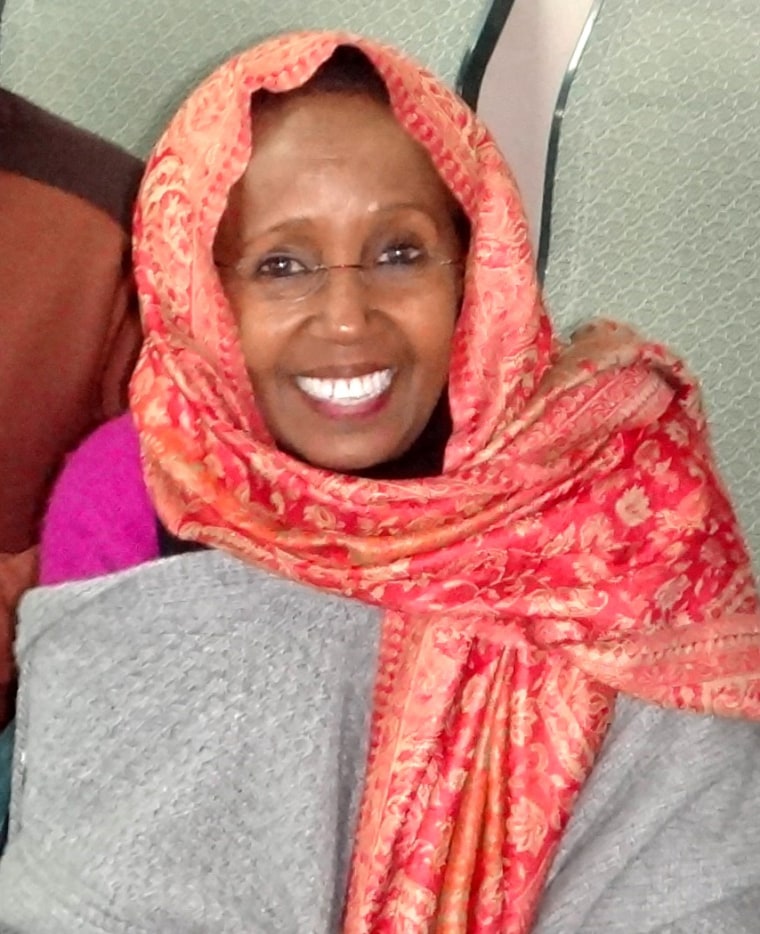 According to her LinkedIn account, she attended Eastern Michigan University and joined UNICEF in 2005. She said she served in Pakistan, Yemen and South Africa before moving to Afghanistan in 2010.
UNICEF said Hassan was killed alongside colleague Dr. Nasreen Khan, a health specialist from Pakistan.
"The depth of our shock and sorrow at receiving this news — and the magnitude of our outrage over this senseless violence — is difficult to measure," UNICEF officials said in a statement.
In addition, those killed were remembered for their dedication to "improving the lives of others and building a better, safer world for all."
The bloodshed occurred around 7:30 p.m. local time when the suicide bomber blew himself up near the entrance of the Lebanese restaurant La Taverna du Liban in Kabul's diplomatic enclave. Gunmen stormed in, spraying diners with bullets.
Sporadic bursts of gunfire were heard over the next hour, and police ended up fatally shooting the two gunmen, Reuters reported.
Aside from the three Americans killed, Britain and Canada confirmed they each lost two nationals, while Denmark said one of its citizens also died.
The Taliban said the assault was in retaliation for a NATO-led airstrike that claimed civilian lives north of Kabul last week.
NATO said two civilians were killed in that attack, which was targeting Taliban insurgents.
The White House quickly condemned Friday's attack and acknowledged the loss of lives of people who were invested in improving the war-torn country.
"There is no possible justification for this attack, which has killed innocent civilians, including Americans, working every day to help the Afghan people achieve a better future with higher education and economic assistance at the American University, United Nations, International Monetary Fund and other organizations," White House Press Secretary Jay Carney said in a statement.
NBC News' Elisha Fieldstadt and Reuters contributed to this report. 
Related:
Three Americans among 21 killed as Taliban targets popular Kabul restaurant