Three girls died after they were buried in canola seed while playing on a grain truck, Canadian authorities said Wednesday.
The girls, Catie Bott, 13, and her twin sisters, Dara and Jana, 11, were playing in the grain on the fully loaded truck Tuesday night in the town of Withrow in the western province of Alberta when the seed smothered them, the Royal Canadian Mounted Police said.
Catie and one of the twins died at the scene on the family's farm Tuesday night, and the other twin died early Wednesday at Stollery Children's Hospital in Edmonton, the RCMP said.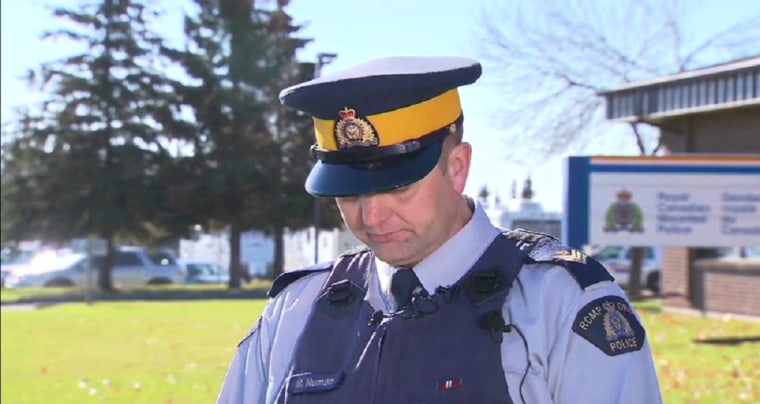 Sgt. Michael Numan of the RCMP's Rocky Mountain House office became emotional as he read statement from the family at a briefing for reporters:
"Our kids died living life on the farm. It is a family farm. We do not regret raising and involving our kids — Catie, age 13, Dara, age 11, and Jana, age 11 — on our farm. It was our life!" the statement read.
"This is hitting us all very hard," Numan added. "Front-line responders are routinely called out to sad situations, but things are always harder when there's children involved."
Alberta Agriculture Minister Oneil Carlier said "my heart aches" for the Bott family.
"As a father myself, I believe no parent should have to bear the loss of a child, " Carlier said.