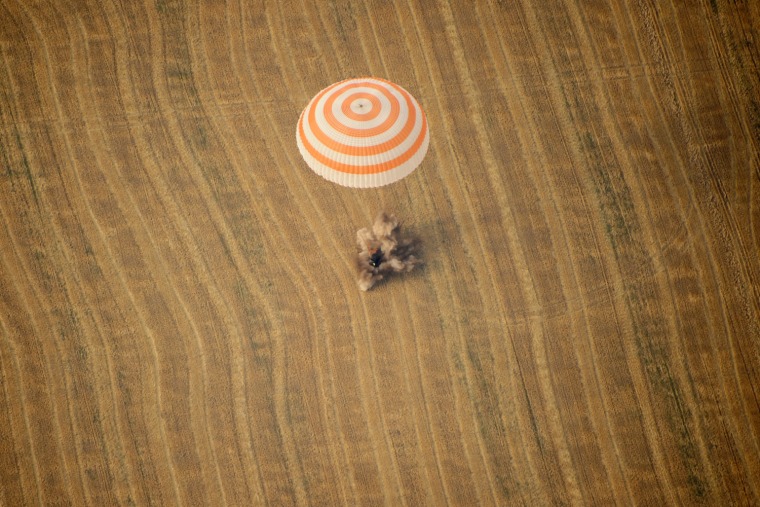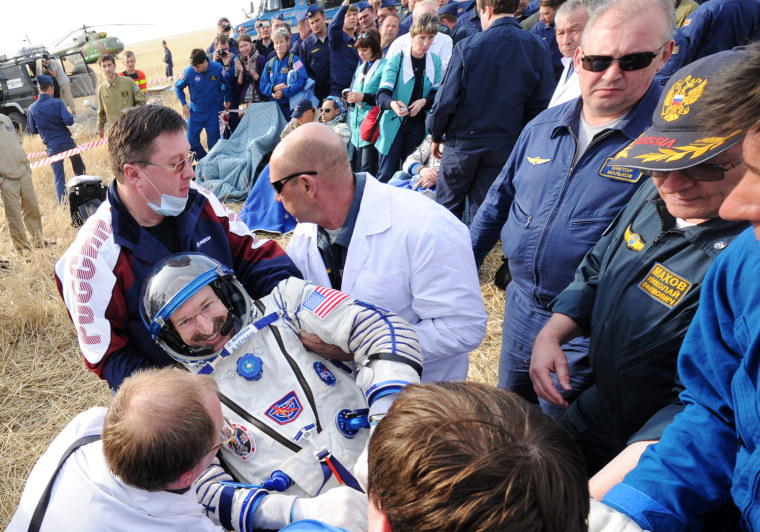 A Russian space capsule touched down on the steppes of Kazakhstan in Central Asia Friday, safely returning a joint U.S.-Russian crew to Earth after months aboard the International Space Station.
The Soyuz TMA-22 spacecraft landed at 7:45 a.m. ET, less than four hours after undocking from the space station. Riding home aboard the space capsule were NASA astronaut Dan Burbank and Russian cosmonauts Anton Shkaplerov and Anatoly Ivanishin, who were reintroduced to the strong tug of Earth's gravity after spending 165 days, or nearly five and a half months, in orbit.
Burbank, Shkaplerov and Ivanishin launched into space in mid-November. The three men formed half of the space station's six-person crew. Their homecoming brought the outpost's Expedition 30 mission to a close and marked the beginning of Expedition 31.
-- space.com