Today's edition of quick hits:
* Here's a geopolitical eye-opener: "India successfully test-launched a long-range missile on Thursday that would give it the capability for the first time of sending a nuclear warhead as far as China's capital, Beijing, officials said."
* Syria: "The secretary general of the United Nations gave a dark appraisal of the Syria conflict on Thursday, accusing its government of failing to carry out nearly every element of the peace plan that took effect a week ago, obstructing work by an advance team of cease-fire monitors and doing nothing to alleviate an intensifying humanitarian crisis on the ground."
* The House Republicans' tax-cut bill we talked about earlier? It passed the chamber easily.
* The Senate's task of the day: trying to save the U.S. Postal Service.
* The Secret Service's Colombia scandal has led to the departure of three employees, with more expected to go fairly soon.
* Speaking of the Secret Service, Ted Nugent is apparently in the clear.
* If we can avoid manmade earthquakes, we should: "The number of earthquakes in the central United States rose 'spectacularly' near where oil and gas drillers disposed of wastewater underground, a process that may have caused geologic faults to slip, U.S. government geologists report."
* Ohio Republicans move to defund Planned Parenthood.
* And putting aside politics, party, and/or ideology, there's just something amazing about seeing President Obama on the Rosa Parks bus.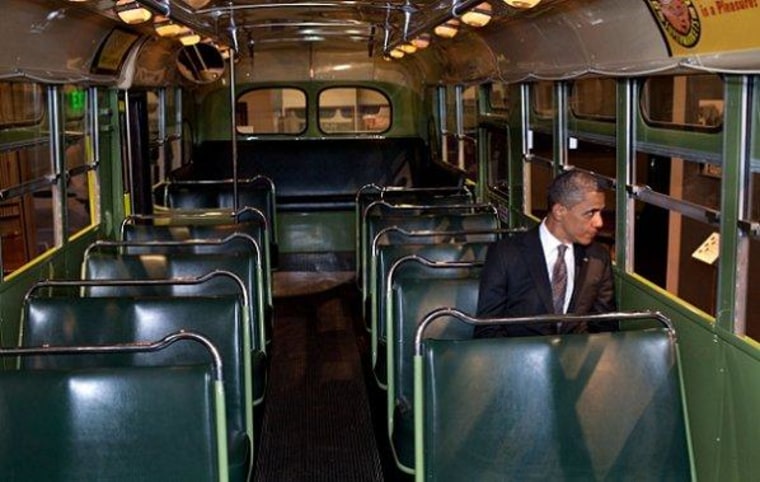 Anything to add? Consider this an open thread.