PYEONGCHANG, South Korea — With the PyeongChang 2018 Winter Games officially over, here's a preview of 20 things to expect at the next Olympics, the 2020 Summer Games in Tokyo.
1. While this is the third time the Japanese capital has been awarded the games, Tokyo has hosted the Olympics only once — in 1964.
The city was originally scheduled to host the 1940 Summer Games, but they were moved to Helsinki after war broke out between Japan and China in 1937. Three years later, the games were canceled because of World War II.
2. You might expect Tokyo 2020 to have a mascot worthy of Japan's anime obsession, and the six shortlisted designs don't disappoint.
The final decision is in the hands of 6.5 million students at the country's primary schools.
The winner will be announced on Feb. 28.
3. The emblem for the next Olympics was left to the adults and has already been unveiled — a circular pattern made up of rectangular shapes in indigo blue.
Tokyo 2020 organizers say the design represents "unity in diversity" and a "refined elegance."
4. After sending 22 athletes to PyeongChang — including 12 players on a unified Korean women's hockey team — North Korea is expected to compete at the Summer Games.
However, it's too early to tell what relationship the team might have with South Korea. IOC President Thomas Bach says he plans to visit North Korea this year.
5. Competition venues will be spread into two themed areas, the "Heritage" and the "Tokyo Bay" zones.
The "Heritage" zone includes some of the sites used during the Tokyo 1964 Summer Games. The "Tokyo Bay" zone will showcase events like canoe slalom, tennis and BMX.
The two zones intersect to form an infinity symbol with the Athletes' Village at that point.
6. The Tokyo Games will feature 339 gold medals.
More than 11,000 athletes and 206 nations are expected to participate.
Russia will need to get its IOC suspension lifted to take part in the games. The IOC is also discussing forming a Refugee Olympic Team again after its debut at Rio 2016.
7. Skateboarding will become an Olympic sport — meaning we could see Shaun White competing in Tokyo. After winning his third gold medal in snowboarding at PyeongChang, White says he'd "love to live out my dream of going to the Summer Olympics."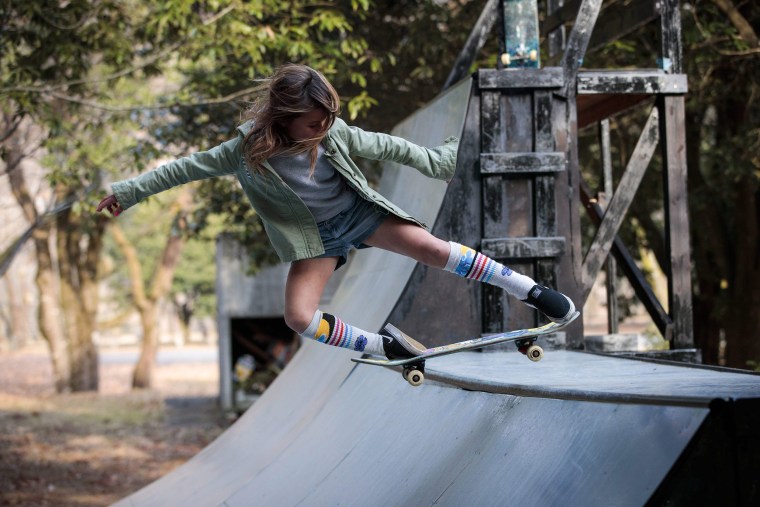 8. Organizers are calling on residents of Japan to turn in their old cellphones.
Precious metal from phones and other electronic devices is being salvaged and recycled to produce the gold, silver, and bronze medals that will be presented to winning athletes.
9. The Tokyo Games — which will run July 24 to Aug. 9, 2020 — will boast five more sports than Rio, taking the total number to 33.
Four new sports meant to draw a younger audience are surfing, skateboarding, sport climbing and karate.
Last seen at Beijing 2008, baseball and softball are due to return. Team USA won bronze in baseball during those games, finishing behind South Korea and Cuba.
Team Japan is the reigning softball gold medallist.
10. Work is underway on a new National Olympic Stadium, on the site of the original 1964 Olympic Stadium and at a cost estimated at more than $1 billion.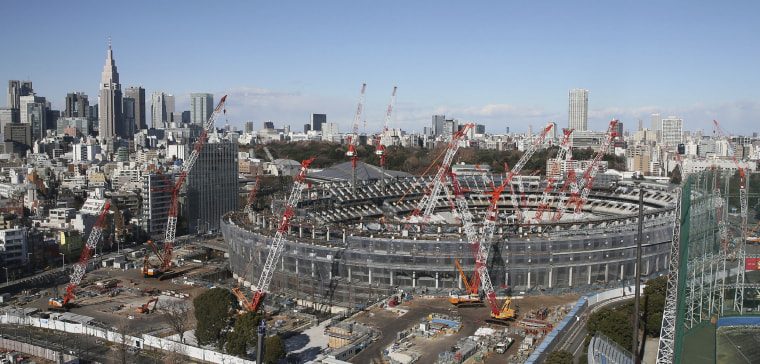 It will be home to the opening and closing ceremonies along with athletic events.
Construction fell behind when a previous design was scrapped under pressure from the IOC and the Japanese public to trim a bloated budget.
11. There will also be 15 new events in the existing sports of swimming, archery, athletics, basketball, cycling, fencing, judo, table tennis and triathlon.
Those new events will feature more mixed-gender competitions, too. Bach, the IOC president, says the changes will make the Olympics "more youthful, more urban and will include more women."
12. Best known as Tonga's shirtless flag-bearer, Pita Taufatofua may be back for Tokyo.
After competing in taekwondo at Rio 2016, Taufatofua finished 114th in cross-country skiing in PyeongChang.
He's now eyeing a trip to the Land of the Rising Sun and has suggested that "maybe water is the next thing" for his sporting career.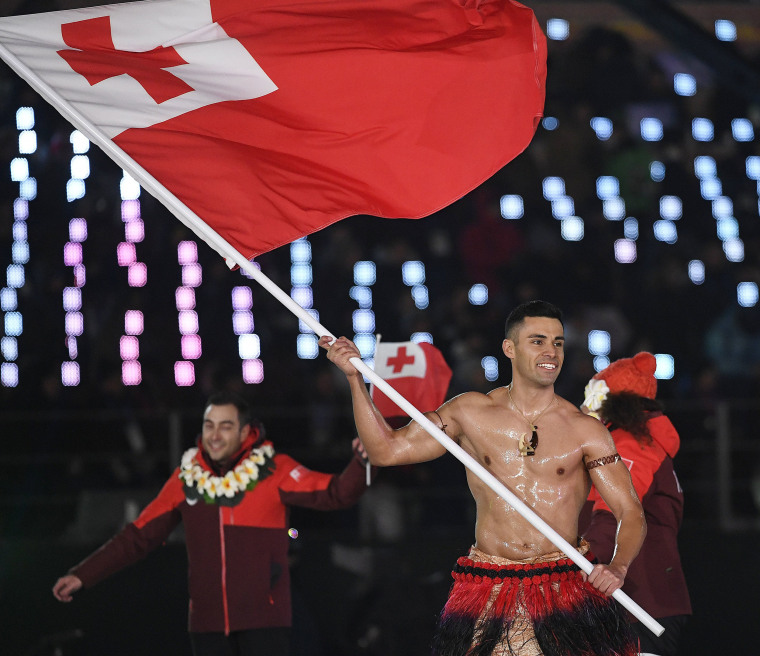 13. Team USA gymnastics is in turmoil after a sex abuse scandal.
Dr. Larry Nassar, the former national team's doctor, who has been accused of sexually abusing 265 women and girls, will spend the rest of his life in prison.
At least one of his victims, Simone Biles, who won four gold medals in Rio, is back in training to make the 2020 team.
But one of her Rio teammates, Aly Raisman, who addressed Nassar in court, has said she's less sure about Tokyo and is now devoting her time to helping other victims of sexual abuse.
14. Several landmarks will serve as venues for the games.
One of the city's most famous tourist sights, the Imperial Palace Gardens, will host race walking events.
Fuji International Speedway should wow the crowds during road cycling with its views of Mount Fuji.
15. Team USA will try to top its record-breaking 121 medals from Rio, including 46 gold.
Swimmer Michael Phelps may have retired, but Katie Ledecky hopes once again to rule the pool and add to her four golds and one silver from the last Summer Games.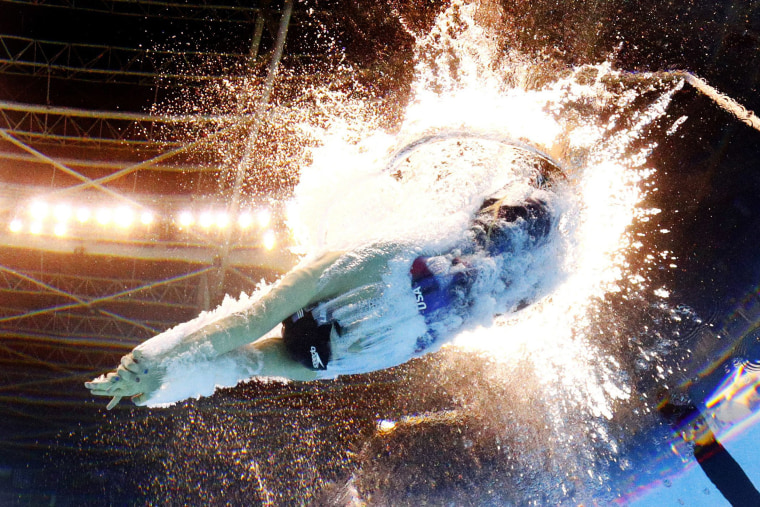 16. Less than a decade after being devastated by an earthquake and tsunami, Fukushima prefecture will host some events.
Some baseball and softball games will be held at the Azuma Stadium, which is about 60 miles away from the nuclear plant that suffered a meltdown in the 2011 disaster.
17 The U.S. women's soccer team will come to Tokyo looking for redemption.
After taking the title in 2004, 2008 and 2012, the team failed to make the finals after suffering a stunning early defeat in Rio.
18. Tokyo 2020 organizers promise it will be the most futuristic Olympics yet, with plans for robots at the city's Haneda Airport to help with language and luggage.
More hi-tech devices are expected to be unveiled for the Olympic Park leading up to the games.
19. Organizers want sports fans to come for the Olympics, but stay to enjoy the sights, sounds and tastes of Tokyo.
They are marketing the city as safe and easy to navigate, with 760 train stations whisking people to historic locations and venues.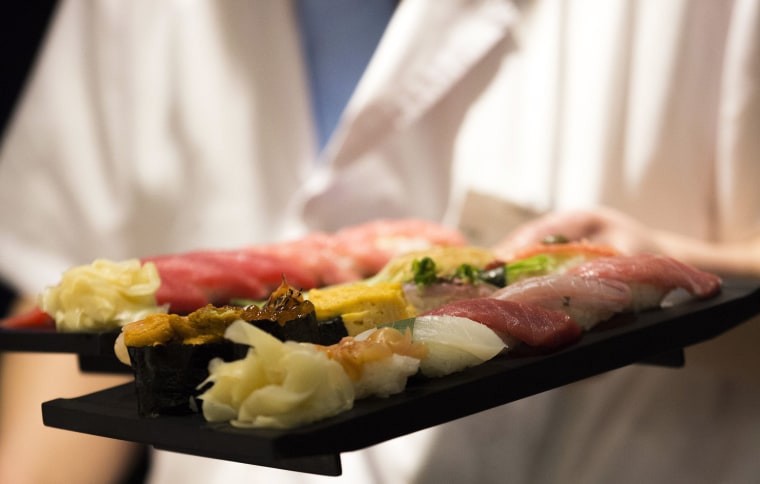 There's also a push to remind visitors of the city's ramen and homemade noodles, while highlighting the city's 3,620 sushi bars.
20. Designs for the new Olympic Stadium do not show where the cauldron will be. IOC requirements call for it to be placed in sight of "all spectators in the stadium" as well as "people outside the stadium as much as possible." Where the cauldron will end up remains unclear.