A bombshell report outlined the Super PAC strategy to win Mitt Romney the White House.
"It's a blueprint for making sure this (productivity vs. compensation) chart stays exactly as it is," said Ed Schultz.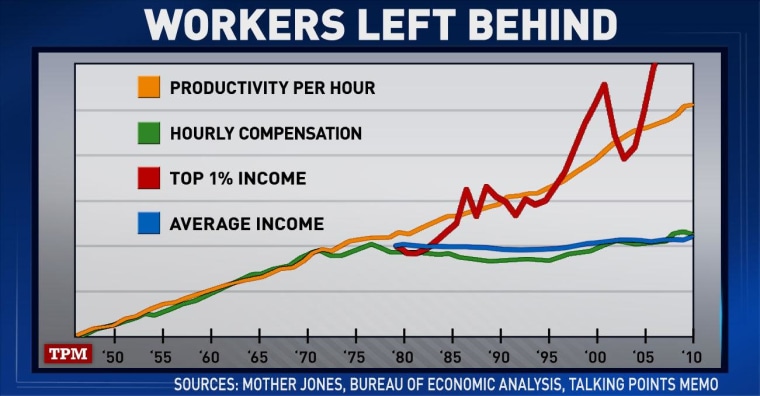 Filmmaker Robert Greenwald and former Congressman Tom Perriello joined Ed to discuss how the president and Democrats can fight back against the tidal wave of spending.