The top ISIS commander in Afghanistan was killed in a raid that left two Army Rangers dead last month, American and Afghan officials said Sunday.
The commander, Abdul Hasib, oversaw the group's regional branch in South Asia, ISIS-K, named after the Khorasan province.
Hasib was allegedly behind a bloody attack in Afghanistan's capital, Kabul, on March 8 in which gunmen disguised as doctors stormed a military hospital, killing at least 30 and wounding 50, Afghan President Ashraf Ghani said.
In a statement, Pentagon officials said Hasib ordered ISIS fighters to behead local elders in front of their families and directed the kidnapping of girls and women who were forced to marry militants.
The statement also confirmed that Sgt. Joshua Rodgers, 22, and Sgt. Cameron Thomas, 23, were killed in the April 27 operation in a remote area in Nangarhar province, in eastern Afghanistan.
Thirty-five ISIS fighters and several other unidentified leaders were also killed in the joint American-Afghan raid, the statement said.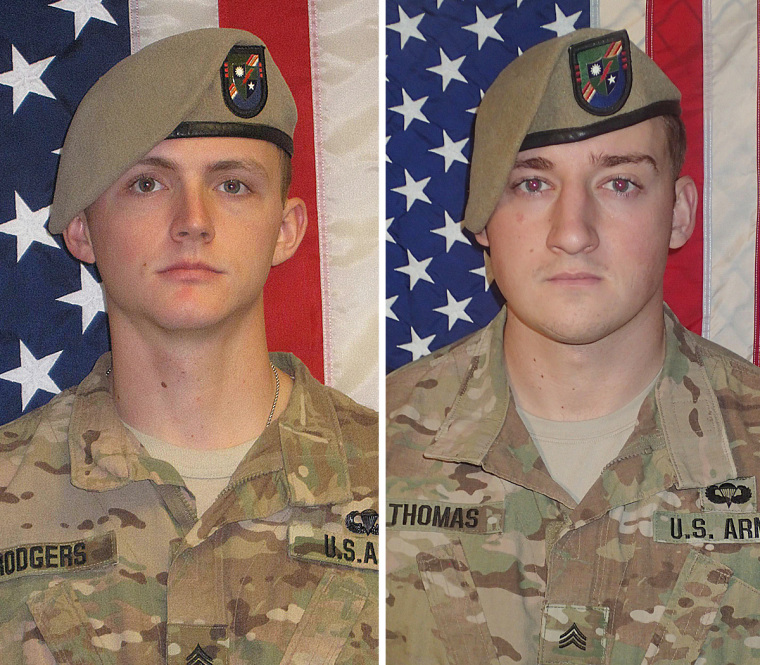 Earlier in the month, U.S. forces targeted an ISIS tunnel complex in the region when it dropped the largest non-nuclear bomb ever used in a strike.