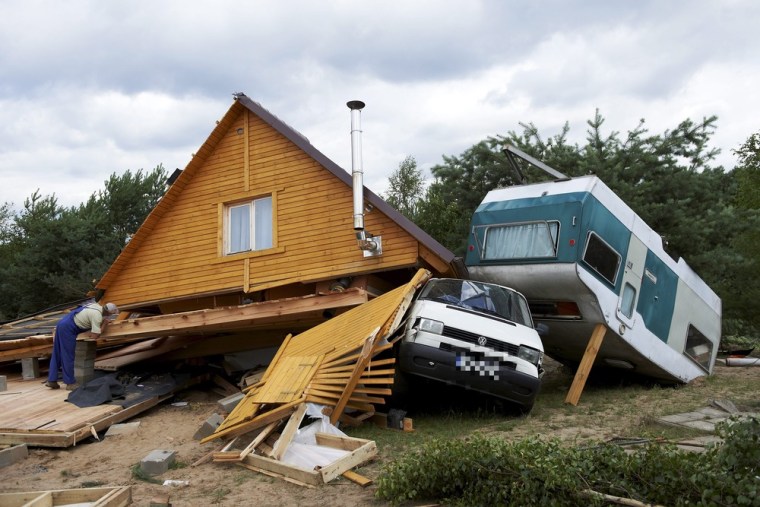 Reuters reports that the scope and power of Sunday's tornadoes was unusual for Europe:
"I saw a black column coming our way," an injured inhabitant of the Wycinki village, whose farm was destroyed by the tornado told state television. "It carried everything away with it ... birds, debris, sucked up water from the lake."
A caravan with a family of three inside was seen flying through the air in the village of Stara Rzeka and breaking into pieces upon landing, but its occupants suffered no serious injuries, news channel TVN24 reported.
•Sign up for the msnbc.com Photos Newsletter