TEL AVIV, Israel — Israel has barred tourists from visiting part of its border with Gaza amid fears an Iranian-funded militant group is planning to retaliate for the destruction of a cross-border tunnel.
Palestinian Islamic Jihad, which is classed as a terrorist organization by the United States, has vowed revenge after Israel blew up the underground passage two weeks ago, killing 12.
Israeli officials said the tunnel stretched from Gaza into Israel and was designed to allow civilians to be kidnapped.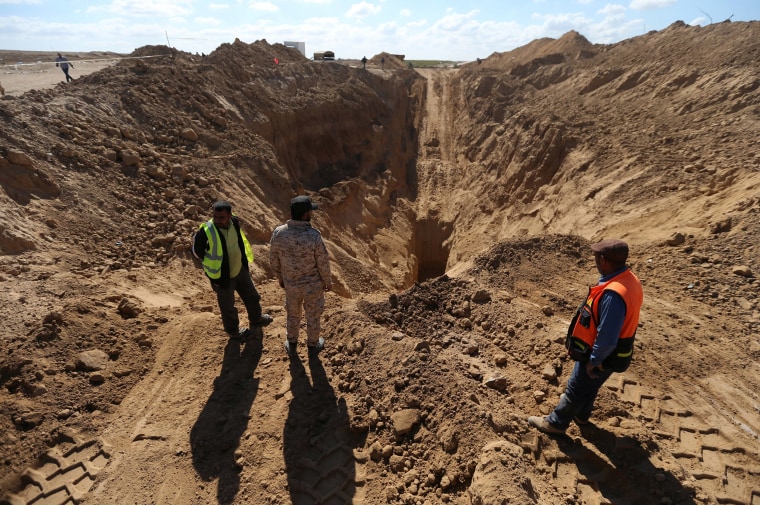 PIJ called the blast targeting the tunnel a "cowardly act" and an "aggressive escalation," warning that the blood of those killed "would not be wasted," according to statements published in the Palestinian press.
Following these warnings, tourists were banned from three sites, the Israeli Defense Forces said Tuesday.
Israel's Haaretz newspaper said this was to protect them from sniper fire.
In addition, the IDF also confirmed to NBC News that it had deployed its Iron Dome missile defense system near Tel Aviv.
Officials have also restricted the amount of time farmers are allowed to work in fields near the border, Haaretz added.
The newspaper said the military was on "high alert."
"There are still those who amuse themselves to try renewed attacks on Israel," Prime Minister Benjamin Netanyahu said Sunday. "Our hand will be very hard with anyone who tries to attack us."
PIJ is the second-largest militant group in Gaza, after Hamas. It is backed by Iran and Syria, according to the non-profit Counter Extremism Project.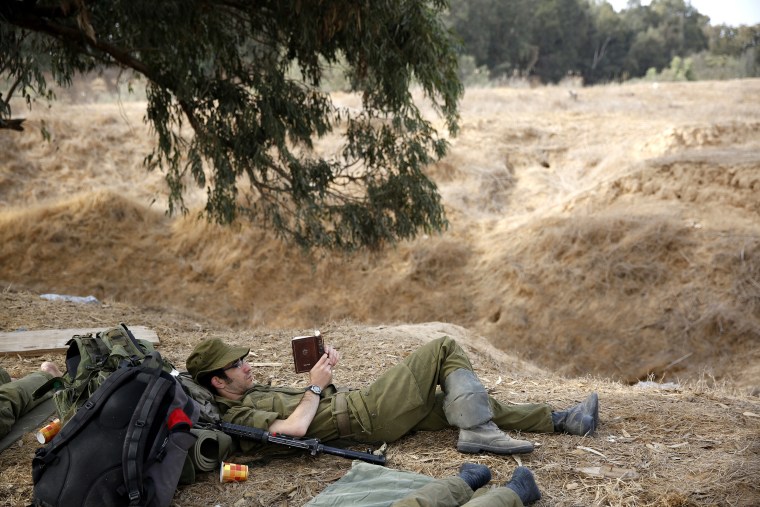 Maj. Gen. Yoav Mordechai, who heads the Israeli defense body responsible for Palestinian affairs, said PIJ was "playing with fire" in challenging Israel.
"We are aware of the plot being waged by Palestinian Islamic Jihad against Israel," he said in a video posted to YouTube on Sunday. "Israel will respond forcefully and resolutely to any Islamic Jihad reaction whatsoever."
Two gunmen from Hamas, the dominant militant group in Gaza, were also killed as the tunnel was destroyed. Hamas said its members died while trying to rescue those caught in the explosion, according to Reuters.
Hamas fighters used dozens of tunnels to blindside Israel's superior forces and threaten civilian communities near the frontier during the Gaza conflict of 2014.
Earlier this month, Hamas signed an Egyptian-brokered unity deal with the Western-backed Palestinian Authority. It said the Israelis' tunnel destruction was "a futile attempt to sabotage efforts to repair Palestinian unity."