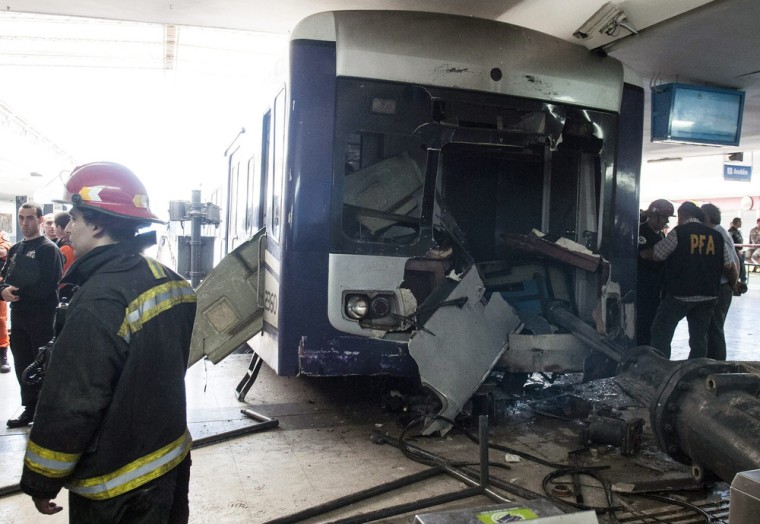 An Argentine passenger train plowed into a central Buenos Aires terminal on Saturday, injuring more than 30 passengers at the same station where 51 people were killed last year.
Angry commuters surrounded the conductor's car at the Terminal Once station shouting "murderer" before police and emergency personnel extracted the driver, according to mobile telephone video broadcast on television.
The conductor was hospitalized in police custody and 10 passengers were admitted to local clinics, authorities said.
"We didn't slow down before the crash. The brakes did not function at all," a young passenger told local television, without giving his name. "A lot of the men who could still walk after the accident went looking for the conductor to give him a beating. They wanted to kill him."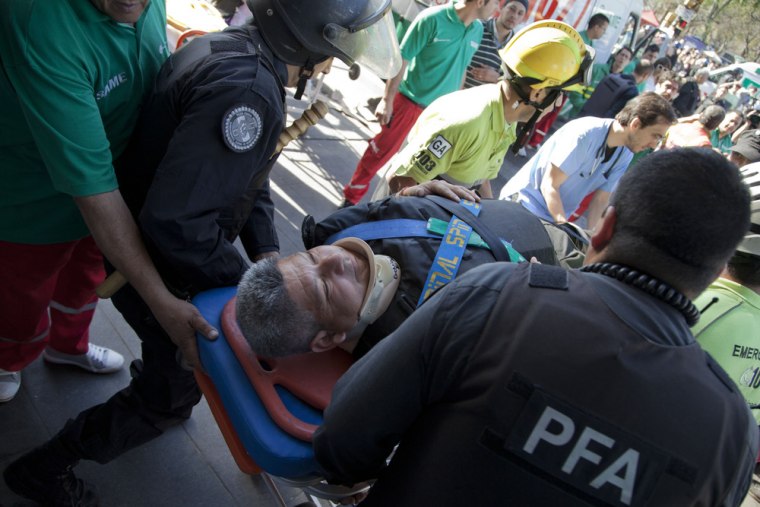 President Cristina Fernandez's popularity plummeted after the fatal crash in February 2012 at Terminal Once. Officials at the time promised reforms to prevent similar accidents.
Fernandez is recovering after having a hematoma removed from her brain. Her doctors have ordered her to take a month of strict rest, sidelining her as government-allied candidates face a tough Oct. 27 congressional election.
Saturday's crash dominated the airwaves with commercial breaks full of political advertisements eight days ahead of a vote that will determine how much legislative clout Fernandez enjoys during the remaining two years of her second term.
Argentines are increasingly unhappy about double-digit inflation and government-imposed currency controls that have sapped confidence in Latin America's third biggest economy.
"Candidates who are allied with Cristina and running in the capital could lose a couple of points due to the crash," said Ignacio Labaqui, an analyst with Medley Global Advisors.