North Korea struck a typically belligerent stance Friday when its leader Kim Jong Un reportedly ordered his military to be on standby for nuclear strikes at any time. This followed a rhetorical volley launched at its arch-enemy, South Korea, just a day earlier, with the state-run media comparing its president Park Geun-Hye to "a bat who lives in a dingy cave," according to BBC News.
With North Korean becoming known for its bellicose abuse almost as much as its nuclear threats, NBC News compiled a few of the worst and most bizarre insults Pyongyang has deployed against its enemies.
1: 'Indiscreet girl'
South Korea's president Park is favorite target of Kim Jong Un's propagandists, who have frequently insulted her since she came to power in February 2013. She was the subject of a North Korean rant in April 2014 after she met with President Barack Obama. "What Park did before Obama this time reminds one of an indiscreet girl who earnestly begs a gangster to beat someone," the Committee for the Peaceful Reunification of Korea (CPRK) said, according to the Guardian newspaper.
The North has also described Park as a "comfort woman" — an especially hurtful insult in South Korea where thousands of women and girls were enslaved in World War II Japanese brothels.
2: 'Tailless crazy old b****'
Earlier this year, the Rondong Sinmun, a prominent North Korean newspaper, described Park as a "murderous devil" and "senile old woman" before declaring her a "tailless crazy old b****," according to Britain's Daily Mail newspaper.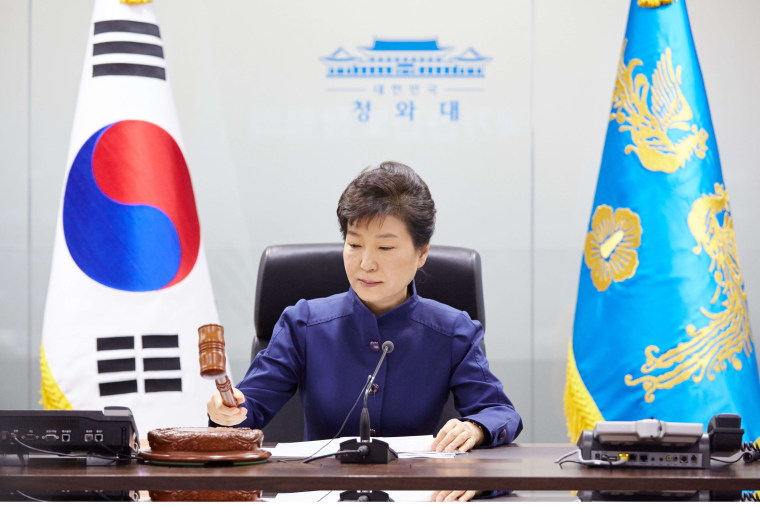 3: 'Dirty fellow'
President Barack Obama is another favorite target. In May 2014, a North Korean newspaper published a commentary piece entitled, "Divine retribution for the juvenile delinquent Obama!" that called the president a "clown," a "dirty fellow" and somebody who "does not even have the basic appearances of a human being." It went on to recite a litany of racist abuse.
While the White House tends to ignore the North's heated rhetoric, a spokeswoman for the National Security Council called these comments "particularly ugly and disrespectful."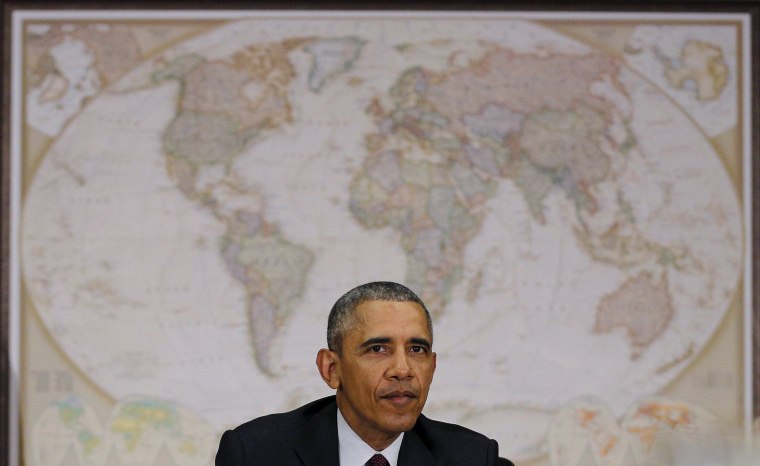 4: 'Funny lady'
In 2009, then-Secretary of State Hilary Clinton was travelling around Asia to build support for a tougher stance on North Korea's nuclear weapons program. While in Thailand, Clinton quipped that countries would be best served by ignoring North Korean threats of retaliation, in the same way one would ignore young children who act out.
The North was not best pleased.
"We cannot but regard Mrs. Clinton as a funny lady, as she likes to utter such rhetoric, unaware of the elementary etiquette in the international community," the North Korean Foreign Ministry said in a statement, according to the New York Times. "Sometimes she looks like a primary schoolgirl and sometimes a pensioner going shopping."
5: 'Traitor for all ages'
North Korean officialdom also aims its ire at insiders. In December 2013, Kim Jong Un surprised everyone when he ordered the execution of his uncle, Jang Song-thaek, who had been one of the country's most powerful men. A statement released by state-run KCNA declared Jang a "traitor for all ages," "despicable human scum," and "worse than a dog."
6: 'Sources of all evil'
It's not just heads of state that can be threatened and bullied — national landmarks are fair game too. In July 2014, Vice Marshal Hwang Pyong-So, director of the North Korean military's General Political Bureau, made a speech in which he threatened to destroy both the White House and the Pentagon. The threats came after U.S. and South Korean military drills held on the Korean Peninsula.
"If the U.S. imperialists threaten our sovereignty and survival," he said, according to Britain's Telegraph newspaper. "Our troops will fire our nuclear-armed rockets at the White House and the Pentagon — the sources of all evil."