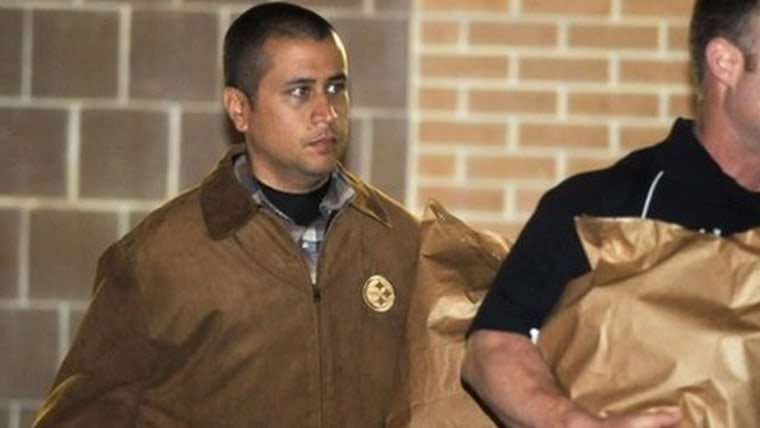 Learning last Friday that George Zimmerman had amassed about $204,000 in online donations prior to his bond hearing was pretty staggering in and of itself. Even more staggering was the fact that the man who shot and killed Trayvon Martin, and now stands charged for his murder, inspired some folks to log onto his website, open their checkbooks and break out their credit cards.
Zimmerman's attorney, Mark O'Mara, told CNN that he hadn't known about the website or the PayPal account it used to collect those funds prior to Zimmerman's bond being set at $150,000 -- which was paid prior to his release a week ago today:
"He asked me what to do with his PayPal accounts, and I asked him what he was talking about."
The prosecution asked the judge presiding over the case to raise the bond on Zimmerman in light of the new information; the judge may later do so.. Martin family attorney Benjamin Crump wants the bond revoked altogether, claiming that the Zimmerman family "tried to portray themselves as indigent" in the bond hearing testimony.
Meanwhile, O'Mara shut down the donation website. His own office told the Orlando Sentinel why:
The point, said Jimmy Woods, O'Mara's office manager and spokesman, is for Zimmerman to have no Web presence.
That was an April 25 report. Within three days, O'Mara's office had set up not only a new web presence, but a rather clean-looking one, gzlegalcase.com. They also launched a Twitter account and Facebook page (where you can 'like' the George Zimmerman Legal Case, and have that pop up on your feed). And yes, all three sites are rocking a professionaly-designed logo (at right). (Are we now supposed to call it the "GZ case"? I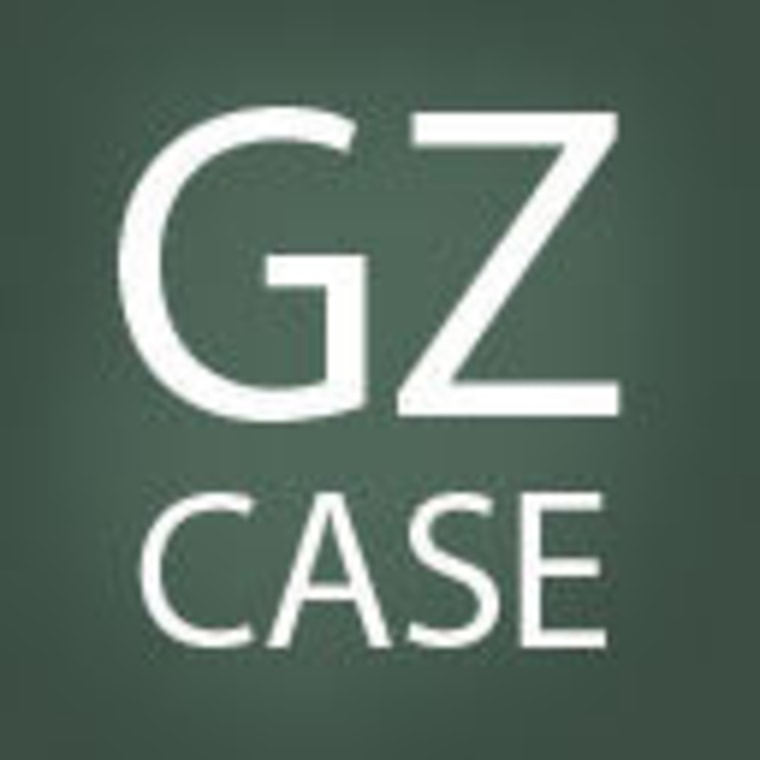 He told Suzanne Choney of msnbc's Technolog why they're doing using social media:
It is now a critical part of presidential politics, it has been part of revolutions in the Middle East, and it is going to be an unavoidable part of high-profile legal cases, just as traditional media has been and continues to be. We feel it would be irresponsible to ignore the robust online conversation, and we feel equally as strong about establishing a professional, responsible, and ethical approach to new media."
O'Mara had to know he'd catch hell for this. The website debuted on Saturday, with an initial post entitled, "Why Social Media for George Zimmerman?" Good question!
After opening with, "We understand that it is unusual for a legal defense to maintain a social media presence on behalf of a defendant," the post goes on to list justifications for the existence of the websites and social media accounts. Some of those justifications include "discrediting fraudulent websites and social profiles;" "disputing misinformation" and "discouraging speculation" about the case; and penultimately, "providing a voice for Mr. Zimmerman."
Last on the list? "Raising Funds."
We do intend to raise funds on behalf of our client, and when we are approved to do so, we will accept funds online. We understand that this is controversial, but Mr. Zimmerman deserves a fair trial, and mounting a defense is an expensive proposition. Moreover, during the legal proceedings Mr. Zimmerman is unable to work, and it is inappropriate for him to raise funds on his own behalf. Funds raised by our firm will be placed in a trust fund, to which Mr. Zimmerman does not have access, and will be used to fund his defense and pay for reasonable living expenses.
I understand the legal obligation for an attorney to defend his or her client, but let's all understand something: one can't make this about one side of the political aisle or the other without seeing the list of donors and knowing their politics, and none of that matters all that much. What does matter is that there are obviously plenty of people out there who think that their hard-earned money is best spent on a confessed killer of a black teenager who was unarmed. His attorney has to know this.
O'Mara also has to know that Zimmerman raised all that money on a pretty pedestrian website in the span of about two weeks. That's better than some political candidates for national office can do in a month. And now, as soon as O'Mara gives the green light, donors have a nice, shiny new website to visit when they want to donate.
Update, 11:24pm ET: It's important to note that prior to tonight, Trayvon Martin's name had not appeared on the website at all. That changed moments ago, when Zimmerman's legal team updated the website with a new post detailing how they "will not comment on the character of Trayvon Martin, his family or their supporters":
Whatever the outcome of this case, and however it is framed by either party, what cannot be denied that a young man lost his life, his family is in mourning, and people around the country are showing their support — and they have our respect and sympathy. While certain details regarding Martin may become part of trial, they will never be a part of our online discussion, and we will aggressively moderate comments on our page on Facebook, and discourage others from making disparaging comments.
Good luck with the last part, especially.