Prosecutors say a trio of defendants lured a North County, Calif., Marine wife to go on a dinner cruise but had different plans for her in the hours before her death.
New details were revealed in court Tuesday about what may have happened to Brittany Killgore, the 22-year-old Fallbrook resident who was last seen alive on April 13, wearing a purple evening gown.
Dorothy Grace Marie Maraglino, 36, appeared in court to face a murder charge for allegedly aiding and abetting in Killgore's murder, prosecutors charged. She stood quietly in court staring at the ground with half her face covered by hair.
Maraglino is pregnant, according to a law enforcement source, who added that she is due in August.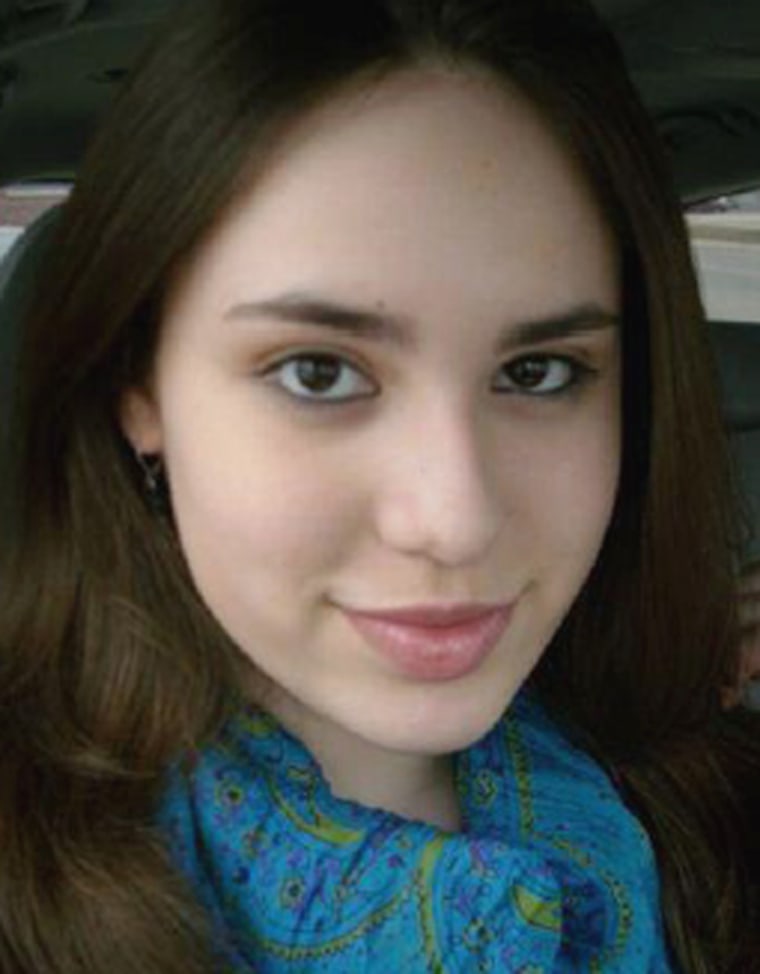 Her alleged co-conspirators, Jessica Lynn Lopez, 25, and U.S. Marine Staff Sgt. Louis Perez, 45, have pleaded not guilty to murder in previous court appearances.
Deputy District Attorney Patrick Espinoza said Maraglino was involved in every part of the crime, from the planning to the execution.
Read original story on NBCSanDiego.com
Killgore's body was found abandoned on the side of the road on April 17, four days after she was reported missing. The last communication anyone received from Killgore was a text on April 13 that read "help."
Prosecutors said Maraglino called Killgore April 13 to convince her to go on a boat cruise, but it was just a ruse.
Killgore did not want to go with Maraglino, prosecutors said, because she knew the defendant didn't like her.
However, Killgore agreed to go with Perez and got in the car with him. It was during that ride, prosecutors claim, that Killgore texted the word "help" to a friend.
Within minutes, according to investigators, Perez had texted Maraglino, asking her to meet him at a home she owned. Maraglino bought the home in December 2009, according to the North County Times. At some point, she shared the home with Lopez and Perez.
Investigators searched the residence several times in the days after Killgore's body was discovered, taking photos, removing evidence bags and even watching video tapes, according to neighbors.
Click here for timeline from NBCSanDiego.com: Brittany Killgore case
At a hearing last month, a prosecutor said investigators found Killgore's blood and a weapon in Perez's car.
An incriminating note?
Authorities said Killgore's body was discovered in brush near Lake Skinner, only hours after paramedics were called to a San Diego motel and found another woman -- who turned out to be Jessica Lynn Lopez -- with self-inflicted cuts and a suicide note.
The suicide note reportedly refers to Maraglino as "Mistress" and Lopez as "Master." The San Diego Union Tribune published a report saying its staff had a copy of the handwritten note along with reaction from Lopez' attorney Sloan Ostbye, who said the contents of the letter should not be believed.
"Master I am so sorry I dragged you into this," the letter reads. "I thought I was defending the family and it would be simple like Dexter."
"Dexter" likely refers to the television show "Dexter," which depicts a serial killer.
Lopez admits in the letter to binding and strangling Killgore, and then dumping her body near Lake Skinner.
The prosecutor said Lopez and Perez once lived together but didn't indicate when or where. Lopez currently lives a mile from Killgore's second-floor apartment overlooking Camp Pendleton.
Maraglino and Perez practiced sadomasochism and bondage, according to online profiles posted by the two, reported The San Diego Union Tribune. Maraglino is described online as Perez's "sex slave," said the paper.
Perez has lived in San Diego County for 10 years and has a wife there.
Authorities have revealed no link between Killgore and the sadomasochistic lifestyle, said the Tribune. She was "an innocent victim," Espinoza told the court.
Homicide detectives said Maraglino's arrest – the third in Killgore's case – was made as a result of information and evidence obtained throughout the ongoing investigation.
The judge set bail for her at $3 million.
Killgore recently separated from Marine Lance Cpl. Cory Killgore, who was in Afghanistan when she disappeared. She cited irreconcilable differences in her divorce filing but gave no other details.
More content from msnbc.com and NBC News: