UNITED NATIONS — Key Western powers and the United Nations are discussing the possible deployment of international peacekeepers to Burundi if the violence in the African country spirals into a full-scale ethnic conflict, diplomats said on Wednesday.
At least 240 people have been killed and tens of thousands have fled to neighboring states, during months of violence that began when President Pierre Nkurunziza decided in April to run for a third term. He won a disputed election in July.
The United Nations warned on Monday that Burundi could be facing imminent catastrophe with violence in danger of escalating to atrocities. Burundi said it was "not in flames" and there should be no concerns about an impending genocide.
The U.N. Security Council is due to vote on Thursday at 12:15 p.m. (1715 GMT) on a French-drafted resolution that would ask U.N. Secretary-General Ban Ki-moon to report back on options for boosting the U.N. presence in Burundi.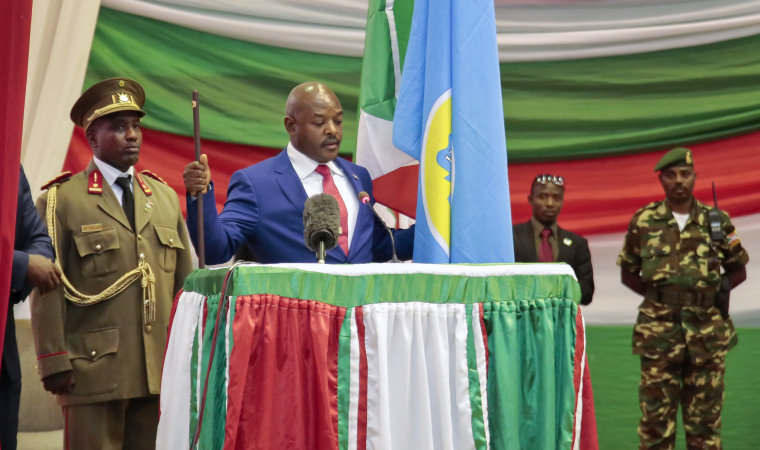 "We anticipate unanimity," a council diplomat said on condition of anonymity.
A U.N. peacekeeping spokesman said several options were being looked at as part of contingency planning. U.N. diplomats, speaking on condition of anonymity, said the United Nations, the United States, Britain and France had discussed the planning.
"The use of MONUSCO assets and personnel has been mentioned as one possible option," said the U.N. peacekeeping spokesman, referring to the nearly 20,000-strong U.N. mission in neighboring Democratic Republic of Congo.
This plan would need authorization from the 15-member Security Council under Chapter 7 of the U.N. Charter, which covers the council's authority to enforce decisions with economic sanctions or military force, and approval from the troop contributing countries, said a senior U.N. diplomat.
A second contingency option being considered is to send in the East African Standby Force. The African Union Peace and Security Council last month asked the AU Commission to finalize planning for deployment if needed to stop widespread violence.
"While this is ultimately a matter for the Security Council to decide, a regional coalition would be well placed to provide a rapid and credible response if the situation in Burundi worsens," the U.N. peacekeeping official said.
Burundi ended a 12-year civil war between Hutu rebels and a Tutsi-led army in 2005. It is the same ethnic divide that led to neighboring Rwanda's 1994 genocide in which 800,000 people - mainly Tutsis and moderate Hutus - were massacred.
U.S. President Barack Obama, in a phone call with South African President Jacob Zuma on Wednesday, expressed "deep concern" about the situation in Burundi, the White House said.
Obama asked Zuma "to continue to work with other regional actors to call for calm and press for a dialogue that can bring about a long-term solution to the crisis," the White House said in a statement.