ROME — Donald Trump may be working to make America great again, but Gianni Musetti is hoping the president will help do the same for Italy.
The right-wing mayoral hopeful has gone so far as to launch the "Trump Party" in ancient Tuscan town of Carrara.
"I have known who Trump is for a long time because I am a big fan of wrestling," said Musetti, referring to Trump's links to the WWE. "Then, when I watched his rise to power, I saw in him the leader that we in Italy haven't had for years."
The 31-year-old said "Trump" was an obvious name for his new party because he sees the president as the heir to Italy's last strong conservative leader — Silvio Berlusconi, the billionaire who was elected prime minister four times before being ousted in 2011.
"They are very similar," said Musetti, who is also the leader of the right-wing "Gioventu' italiana" youth movement.
"They are both successful businessmen who gave up a comfortable life to get into politics at the service of the people," he added. "And they are both attacked by the media and the judiciary, who don't like their politically incorrect way of doing things."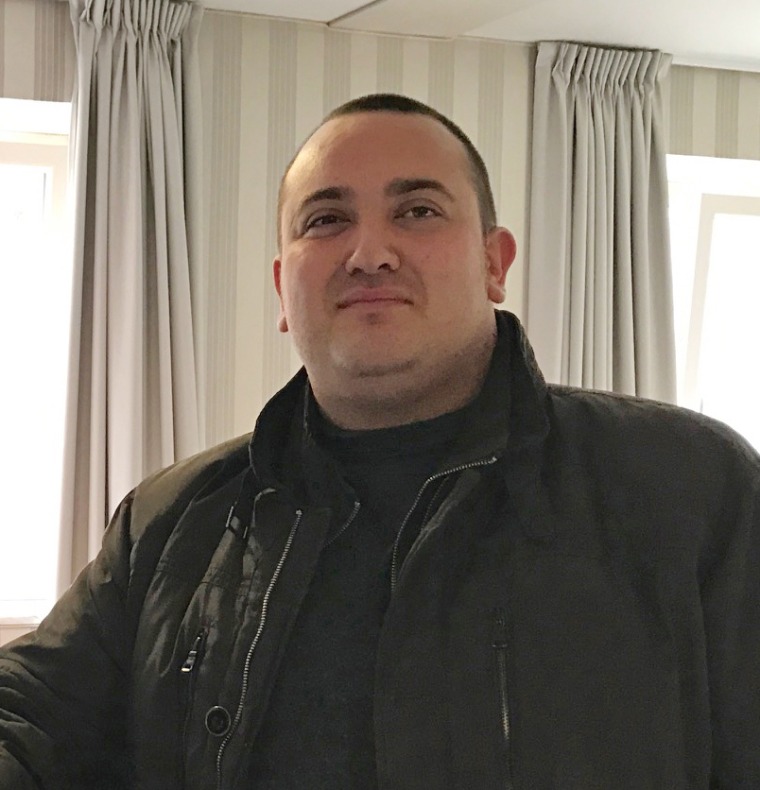 Berlusconi had his share of problems with the judiciary, having been accused of everything from bribery to paying for sex with a minor.
Mostly, he has racked up a string of acquittals, sometimes due to the statute of limitations expiring. Other cases against him are still pending.
Musetti will run for mayor this spring as the Trump Party's candidate. Then he plans to take it to the national level.
Italy and the United States share common problems, he said, and Italy should learn from the example of Trump on immigrants. Trump accused Mexican immigrants of being "rapists" and "criminals" and his controversial executive order temporarily barred entry to the U.S. for citizens of seven Muslim-majority nations.
"Look at immigration," said Musetti, who comes from a long line of marble sellers. "We have been invaded by migrants in the past few years, and our government has been incapable of dealing with it. We can't build a wall with North Africa, obviously, because there's a sea between us, but it's time to stop them from coming in one way or another."
Italy juts into the Mediterranean Sea close to North Africa and the Middle East. Italy has seen waves of migrants fleeing poverty and war — around 180,000 during 2016 alone — although many do not stay in the country, according to experts.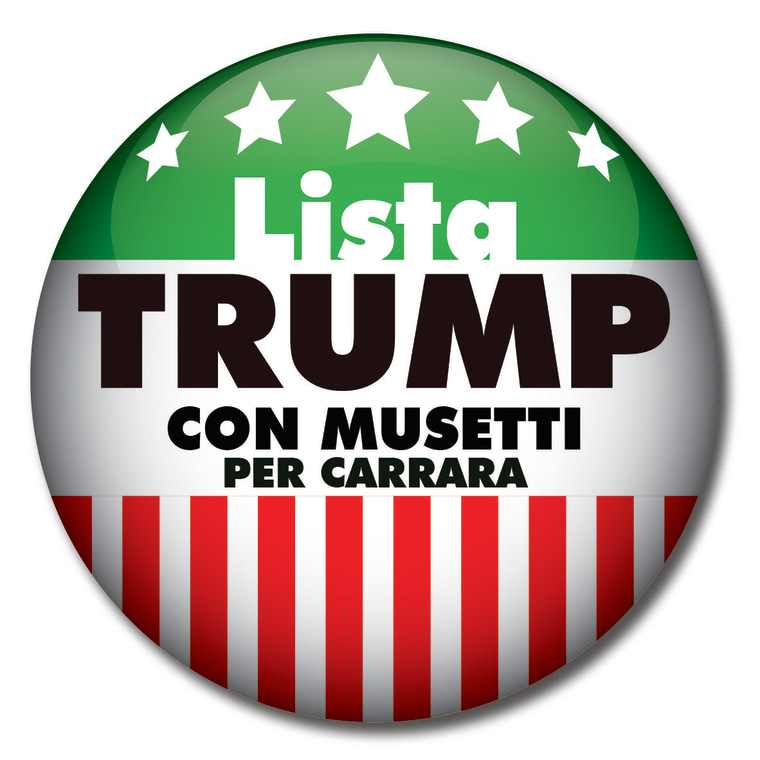 Once the mayoral election is behind him, Musetti said, he will focus on expanding the party across Italy.
"I am overwhelmed with requests to join the party," he told NBC News. "I can't keep up with them. I still have 1,500 messages on Facebook I didn't have time to read, and every day I get calls from all over Italy from people who want to start their own Trump Party, from north to south."
Musetti thinks the message will resonate across Italy — and beyond.
"Trump may be the president of the United States but he speaks for the disillusioned right-wing electorate across the world," he said.