The sanctions and threats President Donald Trump has leveled at Iran will only deepen the anti-U.S. mistrust that's felt 4,000 miles from Tehran — in North Korea, some experts say.
With Trump starting a two-day trip to South Korea after the G-20 summit in Japan, the president and his team say they hope that stalled nuclear negotiations can be restarted.
On Saturday Trump offered to meet Kim Jong Un, inviting him to shake hands "and say hello" in the demilitarized zone between North and South Korea.
However, the onerous task of reaching an agreement will be made harder by Trump's policy toward Iran, analysts said, with the North Koreans seeing the president's tactic of diplomatic pressure and ultimatums as the latest in decades of broken promises by successive U.S. administrations.
"From the North Koreans' perspective, the Americans just can't be trusted — full stop," said Tom Plant, director of the Proliferation and Nuclear Policy at the Royal United Services Institute, a London think tank.
"It is so bizarre to say this, but there's just not the stability of policy in Washington that there is in Pyongyang," Plant said. "They will always be worrying about how certain they could be that a deal made with one president would be honored by another."
Trump has taken a far harsher line on Iran and North Korea than his predecessor, President Barack Obama. His "maximum pressure" playbook has deployed sanctions and harsh rhetoric in an attempt to enter negotiations from a position of strength.
These are far from identical talks, however. North Korea says it's open to negotiations, despite apparent fundamental differences with Washington on what "denuclearization" even means.
Iran meanwhile has rebuffed Trump's offer of fresh talks altogether, complaining that he is only doing so after withdrawing from a landmark nuclear deal signed by the Obama administration and other world powers.
Iran was abiding by the main points of the deal, and the other European signatories want to stick with it. But Trump described it as one of the "worst ever" international agreements.
Sen. Bob Corker, the Republican chairman of the Foreign Relations Committee, was among those who pointed out that if the U.S. was seen to be reneging on the Iran deal, the North Koreans would view any agreement they signed as similarly vulnerable.
In Pyongyang, Trump's withdrawal from the deal came as "a clear signal to North Korea about the U.S.' behavior," said Kim Jina, a research fellow at the Korea Institute for Defense Analyses, a think tank funded by the South Korean government.
Since then, North Korea has been "totally focused" on the Washington's Iran policy "as a possible barometer for what may happen to them," Kim said.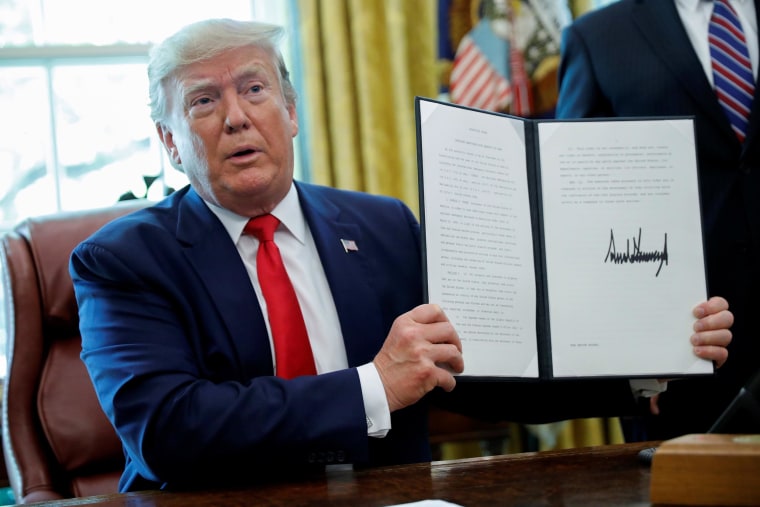 Though Trump may have confirmed their beliefs, the North Koreans were distrustful of the U.S. long before he came into office, according to Plant.
In 1994, both countries signed the "Agreed Framework," which sought to shut down North Korea's plutonium reactor and replace it with two light-water reactors and a supply of fuel oil.
Soon after it was signed, however, the Republicans took control of both houses of Congress, meaning that the necessary funding and resources for the deal were often disputed and delayed. Eventually, President George Bush pulled out of the agreement in 2003, citing intelligence, since disputed, that North Korea was cheating.
North Korea has also pointed to what it sees as American duplicity in Libya and Iraq: countries that surrendered their WMD programs but whose regimes were toppled by the West anyway.
Though Trump has held two summits with Kim, experts say little substantive progress has been made. The president's Iran policy will only solidify the decades of North Korean misgiving about the U.S., said John Delury, an associate professor of Chinese studies at Yonsei University in Seoul.
With the president withdrawing from a deal his predecessor signed two years previously, and reintroducing sanctions soon after they were lifted, Pyongyang will factor any potential into their own negotiations of any similar about-face in policy, Delury said.
"They see U.S. diplomacy as addicted to coercion, and especially addicted to sanctions," he said. "It's important because it limits how willing they are to make compromises, to take big steps, because they need a lot of reassurance that the United States is not going to turn around, have an election and pull out of the deal that they made."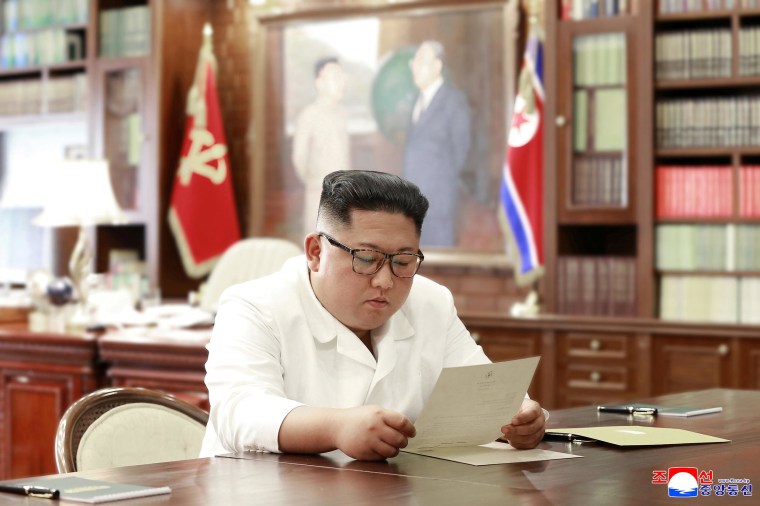 In the past few months, tensions between Washington and Tehran have risen sharply.
The U.S. has blamed Iran for sabotage attacks on six tankers in the Gulf of Oman. Iran has denied any involvement, but its subsequent shooting down of an American surveillance drone brought the U.S. to the brink of military strikes and prompted fresh sanctions against Iran's supreme leader, Ayatollah Ali Khamenei.
U.S. officials also said they plan sanctions against Iranian Foreign Minister Mohammad Javad Zarif, the man with whom then-Secretary of State John Kerry worked so closely on the nuclear deal, calling him a "patriot" who shared his "mutual respect."
Despite being in talks with the U.S., North Korea says it fears more of the same.
Earlier this week, Secretary of State Mike Pompeo said more than 80 percent of the North Korean economy is being hit by sanctions. And on Wednesday, two days after Trump's latest measures against Iran, the North Korean foreign minister accused the U.S. of trying to "bring us to our knees" with measures already in place.
Trump, Kim and South Korean President Moon Jae-in insist diplomacy isn't dead. The U.S. and North Korean leaders have exchanged letters that they called "beautiful" and "excellent" respectively.
The U.S. and North Korea have been holding "behind-the-scenes talks" to try to set up a third summit between Trump and Kim, Moon revealed this week. The White House would say only that "United States officials, including President Trump, have continued their dialogue" with Pyongyang.
Diplomacy has stalled between the two countries and there have been no public meetings since the leaders' last meeting in Hanoi broke down without agreement.
The differences between the two sides persist, chiefly around North Korea demanding serious sanctions relief and the U.S. wanting radical steps toward denuclearization, which neither are prepared to offer.
Many experts believe North Korea never intended to give up its nuclear weapons. But some believe that a less ambitious deal may be in the offing.
"I don't think the big deal can be done, but a small deal could be done," Plant said, referring to more modest concessions from both sides, rather than Trump's all-or-nothing ambitions of total disarmament. "This could create the environment where in a little bit of time, a slightly bigger deal could be made, and so on and so on."
Alexander Smith reported from London, and Stella Kim reported from Seoul, South Korea.