One of the guiding principles of international relations is that nations act out of their own self-interest.
So how does President Donald Trump's announcement that the U.S. would officially recognize Jerusalem as the capital of Israel and eventually move the U.S. Embassy to the city advance American foreign policy objectives?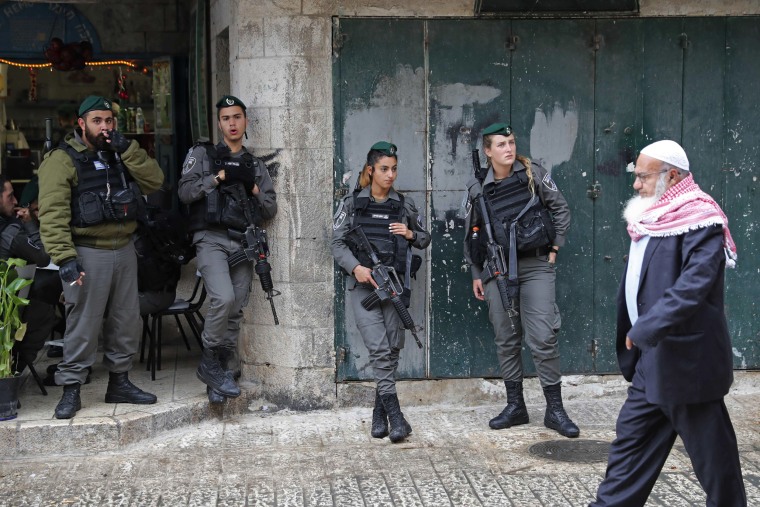 It doesn't, according to analysts. Some also warned Trump's decision could damage peace-building efforts in the Middle East as well as America's credibility as a respected world power.
"It's very difficult to imagine what U.S. interest it serves if you assume it has a basic interest in promoting a peaceful settlement to the conflict," said Dana Allin, a senior fellow for U.S. foreign policy at the International Institute for Strategic Studies (IISS).
"It flies in the face of his other goal of peace in the region," said Leslie Vinjamuri, associate fellow in U.S. and Americas program at the London-based Chatham House think tank. "If he does make this announcement it's going to undermine U.S. interests to bring peace and stability to the region."
Recognizing Jerusalem upends decades of American policy.
Trump has spoken of his desire for a "deal of the century" that would end the Israeli-Palestinian conflict. His announcement on Wednesday afternoon came at a time when his son-in-law, Jared Kushner, is trying to nurture a new peace process into existence.
But analysts suggested Trump's move will make it harder for the U.S. to claim neutrality.
The United States has never endorsed Israel's claim of sovereignty over any part of Jerusalem.
Since the 1979 Camp David Accords, American presidents have refused to recognize Jerusalem as the capital of Israel or move the U.S. Embassy. The U.S. approach has been that Jerusalem's status should be negotiated between the Israelis and Palestinians.
The Palestinians seek the city's eastern sector, captured by Israel in the 1967 Mideast war, as the capital of a future independent state. They fear that Trump's declaration essentially imposes on them a disastrous solution for one of the core issues in the Israeli-Palestinian conflict.
If Trump goes ahead and reverses this policy then the semblance of the U.S. as an "honest broker" in any future peace initiative is "completely out the window," said Yossi Mekelberg, head of the International Relations and Politics Program at Regent's University London.
"You've prejudiced one of the most sensitive, most delicate, one of the most explosive issues between the Israelis and Palestinians, in the Arab World, in the Muslim world, and all three monotheistic religions in one go. So, well done, Mr. President," he said.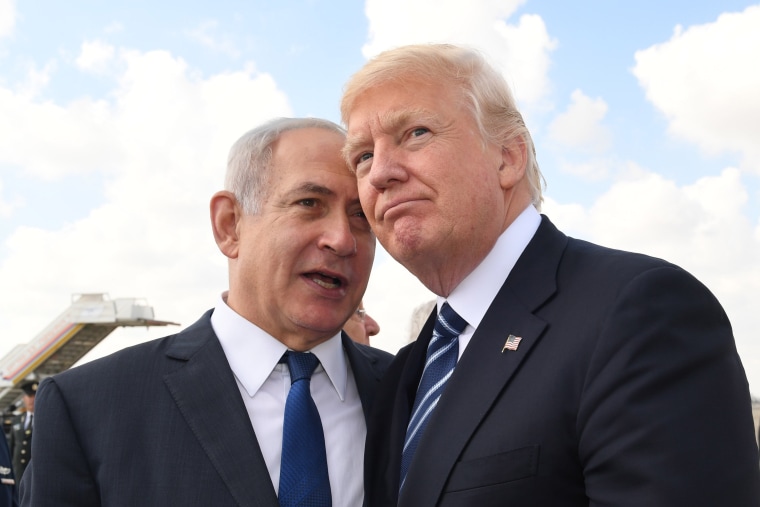 The announcement has alarmed world leaders and led some to warn that recognizing Jerusalem as Israel's capital could even trigger violence.
Analysts said it was likely to also undermine American influence and respect around the world.
"It's another weight in the baggage that the U.S. is going to be carrying around the world diplomatically after four or eight years of the Trump administration, and it will be difficult to unload it," said Allin of IISS.
So why would Trump consider such a move?
"The timing of it, the need for it, baffles most of us," said Mekelberg, who is also a senior consulting research fellow on the Middle East and North Africa at Chatham House. "I think we are in a completely in uncharted territory with the Trump administration and that rationality and logical decisions are hard to come by."
Allin agree, adding that Trump's decision appeared more impulsive than methodical.
"I think he promised to do so in his presidential campaign, and he doesn't see why he shouldn't go through it," he said.
Vinjamuri said she thought the expected announcement was aimed at Trump's pro-Israel voters and his desire to deliver a "blockbuster message" as he approached his one-year anniversary in office.
"He's made these pledges on the campaign trail and he's had a lot of criticism that he's not delivering," she said. "It's driven by domestic politics, he's speaking to his base."
It also feeds into his desire to be seen as the anti-Obama by evangelicals and hardliners who saw Obama as too pro-Palestine, she said.
"He wants to say to his base that he is bringing America back to before Obama," she said. "But of course he's not, because all presidents have recognized the complexity of Jerusalem."