A plan by Donald Trump to toss out dozens of ambassadors on the day he takes office risks months of uncertainty in some of the most sensitive parts of the world, according to several experts.
The president-elect's stance that all politically appointed ambassadors must, with no exceptions, be gone from Day One risks cutting off nations' direct line to the president while Congress wades through the lengthy process of approving their successors, analysts said.
"Ambassadors can calm down any anxiety"
This could be especially pertinent because of Trump's penchant for making candid foreign policy statements from his Twitter account; a good ambassador might be able to provide their host government with reassurances and explanation perhaps absent from the president-elect's forthright 140-character messages.
"You do not want to have a situation where countries are left without a direct link to the president for that long," said Julianne Smith, director of the Strategy and Statecraft Program at the Center for a New American Security, a Washington, D.C.-based think tank.
It's standard procedure for all ambassadors appointed by an administration to leave their posts at the end of the president's final term.
But this process is usually staggered, with some diplomats taking a so-called "grace period" and leaving their offices weeks or even months after the inauguration.
This can be because of family reasons, if the diplomat has school-aged kids, for example, or because there's a crisis in the host country that the ambassador's familiar hand can help steer.
In a move to make a mark on Day One, Trump has signaled he will not allow any politically appointed ambassador to take this grace period, a senior State Department official told NBC News.
The New York Times also spoke with several American diplomats who saw a cable saying much the same.
All of them, without question, will have to be out by the afternoon of Jan. 20.
This will mean U.S. embassies in countries such as China, Japan, India, Saudi Arabia, and across Western Europe will be looking for a new ambassador come the end of this month.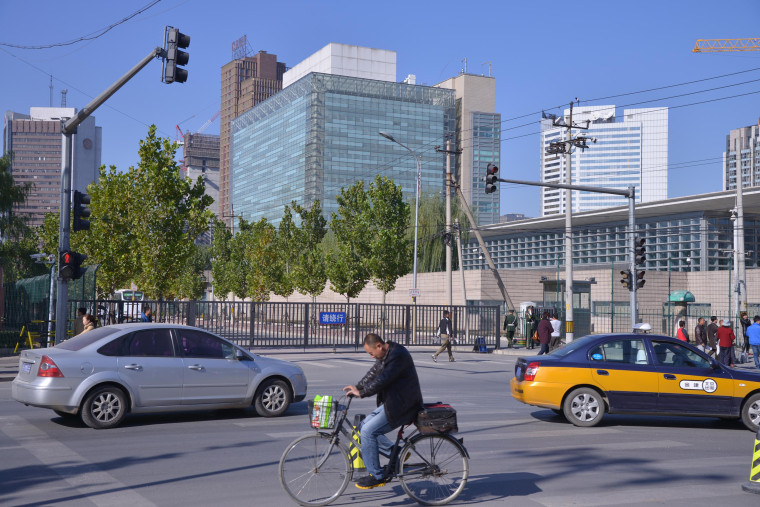 In total, ambassadorships for some 80 countries, international agencies, and issues (the ambassador at large for global women's issues, for example) will be vacant all at once.
Any new appointments will have to be approved by Congress, a lengthy process in the easiest of times, but a potentially months-long slog when there are dozens of envoys to get through.
The embassies would not be rudderless during this time. When there is no ambassador the deputy mission chief takes over as what's known as a "chargé d'affaires."
These people are almost always senior career diplomats themselves, and perhaps even more versed in foreign policy than their politically appointed bosses.
But this is no substitute for the symbolic importance of an ambassador, according to Smith.
"If you're a country where you have got some friction with the U.S. ... you are going to find yourself without an interlocutor," she said. "Number twos are often very capable senior diplomats, but in times of crisis these countries want someone with a direct line to the president."
Politically-appointed diplomats are usually either major fundraisers for the president or his political allies. They make up around 35 percent of the ambassadors currently in service, according to data compiled by the Center for Public Integrity, a nonprofit journalism organization based in Washington.
The other 65 percent are career ambassadors, people who have risen through the diplomatic service and are mostly based in Africa, South America and some of Asia.
Even in the internet age, where the State Department can spread its message from Washington using mass-media, the subtle, personal touch of a good ambassador is as vital as ever, according to Raffaello Pantucci, director of international security studies at the Royal United Services Institute, a London-based think tank.
"Messages that you broadcast to the world are not the same as the ones you want to deliver in person," he said.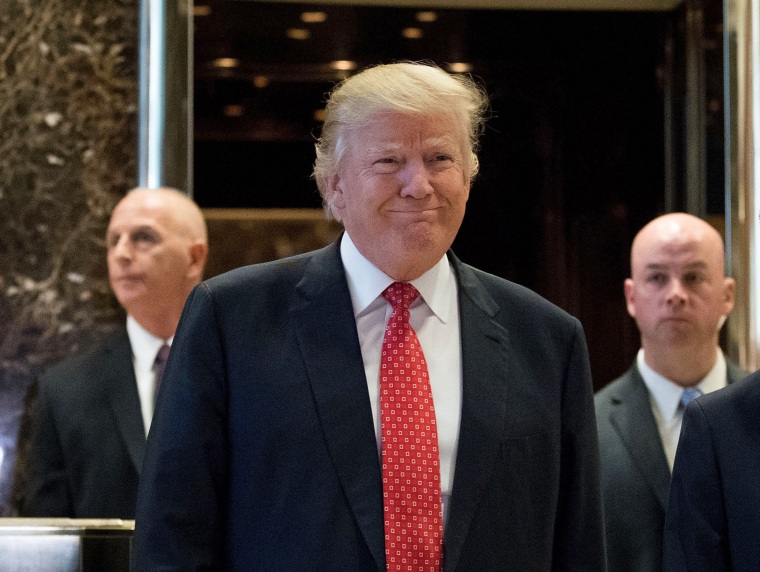 Furthermore, at a time when the loudest messages coming out of Washington may well be emanating from the next president's social media accounts, an ambassador who has a good relationship with his or her host country could be crucial in providing context.
"Mixed signals are also dangerous. Ambassadors can calm down any anxiety," said Smith, at the Center for a New American Security. "Without that, countries reading Twitter and press releases could be left guessing."
Professor Scott Lucas, a U.S. foreign policy expert at England's University of Birmingham, agreed that forcing all ambassadors out from day one was "an absolutely risky move."
He said the policy was unsurprising given what he said were the the president-elect's other bombastic pronouncements before taking office.
"It's very much, 'My way or the highway,'" Lucas said. "He is saying, 'We are in charge and we set the rules.' But it's done in not a very thought-out way."
Like Trump's statements questioning America's intelligence community over alleged Russian hacking, his ripping-up-trees approach to diplomatic officials is bad for morale, the professor added.
"You have a president-elect who has shown no respect for serving personnel," he said.
Not everyone agrees the move will be so detrimental. Among them is James Edward Hoare, an associate fellow at London's Chatham House think tank.
"Diplomacy will carry on, with the professional staff stepping in until Mr. Trump has made his new political appointments," he said. "While [Trump's decision] indicates a lack of generosity and a wish to show who is in charge, as well as a certain amount of personal inconvenience to those concerned, [the ambassadors] must have all known that they would be out of office pretty soon after mid-January."
How countries will react to long periods without an ambassador is hard to judge.
Japan and South Korea, both nervously eyeing their noisy neighbor North Korea, will both be without ambassadors, as will China.
Trump spent much of his candidacy attacking Beijing, but his pick for ambassador, Iowa Governor Terry Branstad, has described Chinese President Xi Jinping as an "old friend."
This position will be a priority appointment for Trump. But given its high-profile nature, particularly in Trump's administration, the ambassadorship's approval is going to be met with "a lot of scrutiny" in congress, according to Smith.
Saudi Arabia, a member of the anti-ISIS coalition, will also be looking for a new top diplomat, as will India, Australia, and a Western Europe beset by a migration crisis, terror threats and a resurgent Russia.
"Countries [without ambassadors] will left in the dark, and they could choose to take advantage of that and make a risky move," Smith said. "If they are not getting a signal right away they may think that's a chance to test the new administration."