PESHAWAR, Pakistan — During the election campaign, Donald Trump promised he would work to free a doctor who was jailed by Pakistan after helping U.S. forces track down and kill 9/11 mastermind Osama bin Laden.
According to Dr. Shakil Afridi's lawyer, the president appears to be just days away from fulfilling that pledge.
"Contrary to Mr. Trump's misconception, Pakistan is not a colony of the United States of America"
"We strongly believe that all hurdles will be removed in Dr. Shakil's release," attorney Qamar Nadeem told NBC News.
He suggested the breakthrough could come during Trump's overseas trip this weekend. The president is due to meet with Pakistan's Prime Minister Nawaz Sharif in Saudi Arabia.
While hailed as a hero by the U.S., Afridi was accused of treason by Pakistani officials after it emerged he ran a vaccination program that likely helped the CIA find the al Qaeda founder in his hideout in Abbottabad.
That information was used to plan a covert cross-border Navy SEAL raid early on May 2, 2011, an incident that outraged Pakistan's government.
Afridi was arrested days after the operation, and his subsequent treatment by Pakistani officials soured relations between Islamabad and Washington.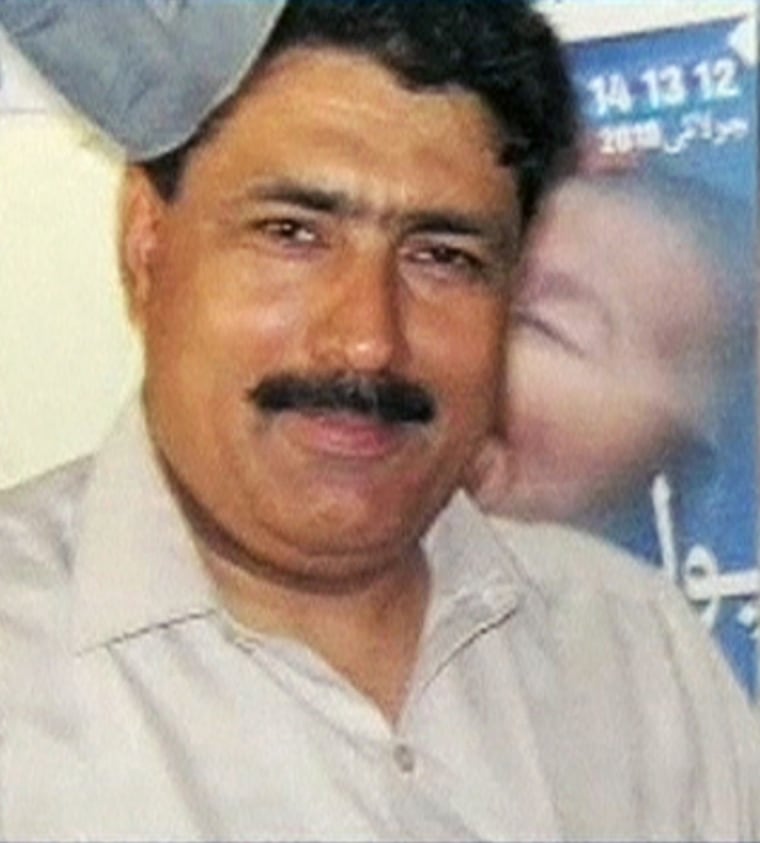 In April 2016, Trump waded into the international dispute, telling Fox News that "I would get [Afridi] out in two minutes. ... Because we give a lot of aid to Pakistan. We give a lot of money to Pakistan."
Pakistani officials reacted angrily to Trump's vow.
"Contrary to Mr. Trump's misconception, Pakistan is not a colony of the United States of America," Interior Minister Chaudhry Nisar said in a statement the following month.
Afridi's future would be decided "by the Pakistani courts and the government of Pakistan and not by Mr. Donald Trump, even if he becomes the president of the United States," Nisar added at the time.
After Trump was inaugurated earlier this year, Pakistan's law minister vowed not to release the doctor despite U.S. pressure.
But the tide is turning, Nadeem said.
"Things have finally started going in the right direction due to increased pressure on Pakistan by the U.S. officials," he said, adding that a hopeful sign came when authorities issued computerized national identity cards to two of Afridi's children. Denying this vital documentation makes it impossible for his kids to go to college, for example, and is seen as another form of punishment.
Nafees Zakriya, a spokesman for Pakistan's foreign ministry, said he didn't have any information about a potential deal to free Afridi.
When contacted by NBC News, two of Afridi's relatives said they were unaware of any looming deal to free the doctor.
A State Department spokesperson did not comment on any action or timing Wednesday, but said: "We believe Dr. Afridi has been unjustly imprisoned and have clearly communicated our position to Pakistan on Dr. Afridi's case, both in public and in private. We continue to raise this issue at the highest levels during discussions with Pakistan's leadership."
Initially charged with having links to militant groups, Afridi was initially sentenced to 33 years behind bars.
The U.S. Senate later expressed its anger by voting to reduce aid to Pakistan by $33 million.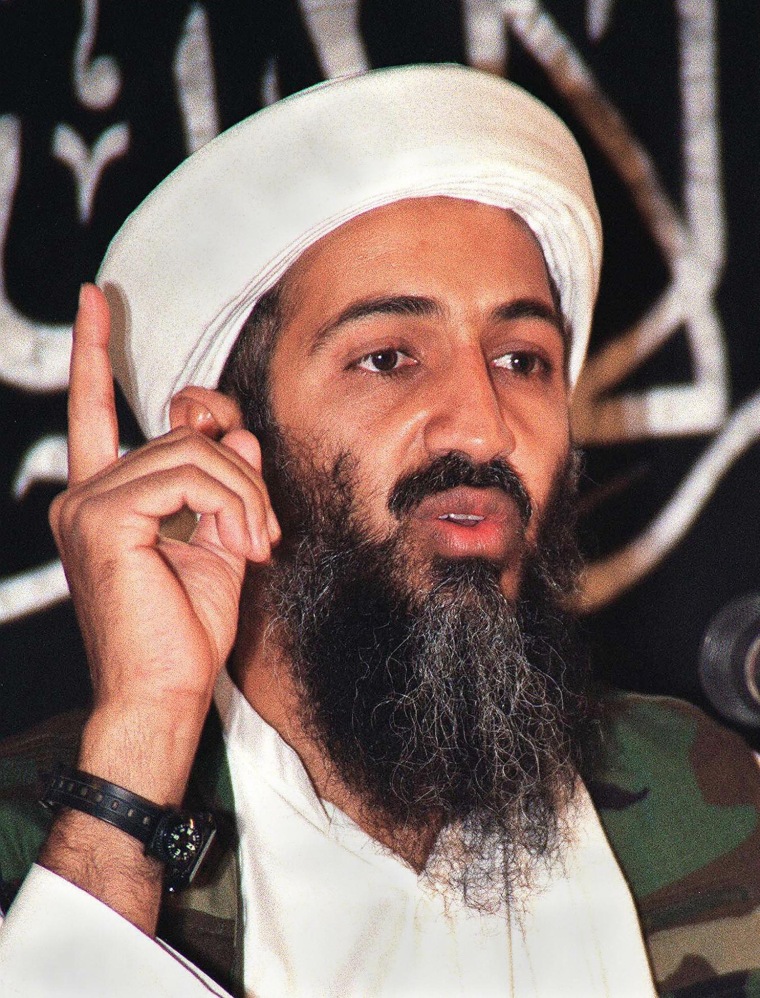 Afridi's jail term was subsequently cut to 23 years, and he was charged with the death of a patient.
According to Reuters, Afridi's children and wife Imrana Ghafoor have been living at a secret location.
Afridi's attorney have also received threats from militant groups. One of his lawyers, Samiullah Afridi, was gunned down by unknown men in Peshawar in March 2015.
A 336-page report investigating the security lapses that led to both bin Laden's stay in Pakistan and the raid that killed him was leaked in 2013.
All of Pakistan's major state institutions — the military, intelligence apparatus, police networks, and even its elected government officials — faced heavy criticism. The country's leadership was accused of "gross incompetence."
The report was authored by a former general, a former judge, a former diplomat and a former police official.
Interrogations of bin Laden's wives and family revealed the man behind the Sept. 11, 2001 terrorist attacks went into public places and simply disguised himself by shaving his head and wearing a cowboy hat.
F. Brinley Bruton reported from London.