Turkey and Israel signed a deal on Tuesday to restore ties after a six-year rift, formalizing an agreement which U.N. Secretary-General Ban Ki-moon said sent a "hopeful signal" for regional stability.
The accord was a rare rapprochement in the divided Middle East, driven by the prospect of lucrative Mediterranean gas deals as well as mutual fears over growing security risks.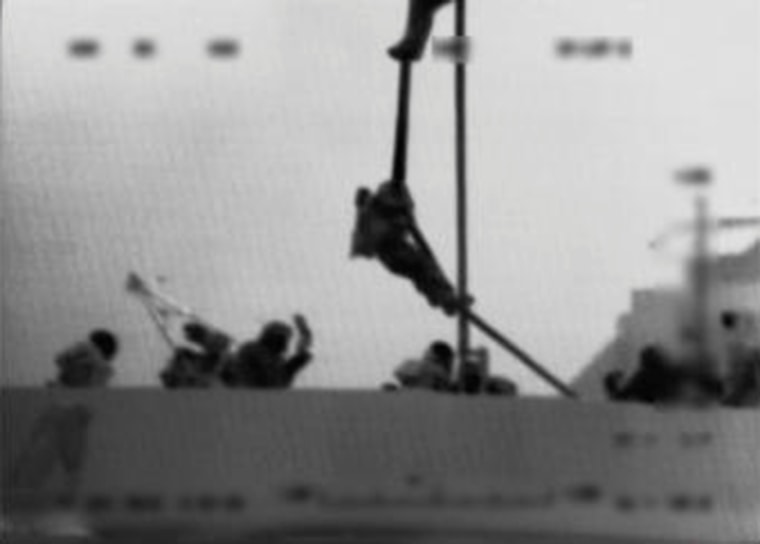 It was formally signed on Tuesday by Turkey's Foreign Ministry Undersecretary Feridun Sinirlioglu in Ankara and Israel's Foreign Ministry Director General Dore Gold in Jerusalem, officials said.
Relations between Israel and what was once its principal Muslim ally crumbled after Israeli marines stormed an activist ship in May 2010 to enforce a naval blockade of the Hamas-run Gaza Strip and killed 10 Turks on board.
Related Video: At Least 9 Dead after Israeli Raid on Aid Flotilla
Under the deal, the naval blockade of Gaza, which Ankara had wanted lifted, remains in force, although humanitarian aid can continue to be transferred to Gaza via Israeli ports. Israel says the Gaza blockade is needed to curb arms smuggling by Hamas, an Islamist group that last fought a war with Israel in 2014.
Turkish Prime Minister Binali Yildirim said late on Monday the two countries might appoint ambassadors "in a week or two."
Israel, which had already offered its apologies for the 2010 raid on the Mavi Marmara activist ship, agreed to pay out $20 million to the bereaved and injured. The deal requires Turkey pass legislation indemnifying Israeli soldiers.