Turkish President Recep Tayyip Erdogan said Tuesday that evidence showed the killing of Washington Post contributor Jamal Khashoggi was "brutal" and "premeditated."
The accusation, which contradicts Saudi claims that the dissident journalist died after a "quarrel" at its Istanbul consulate, could further inflame the diplomatic crisis over the case.
"It appears that the squad who planned and executed the murder had been informed of Jamal Khashoggi's visit," Erdogan said in a much-anticipated speech in parliament detailing what Turkey believes happened to the Saudi critic after he entered the building on Oct. 2.
After vehement denials that Saudi officials were involved in Khashoggi's disappearance, the Saudi government on Friday admitted the writer had died after a "suspect" traveled to Istanbul to meet with him. The discussions "did not go as required" and Khashoggi died in a subsequent fight, they said.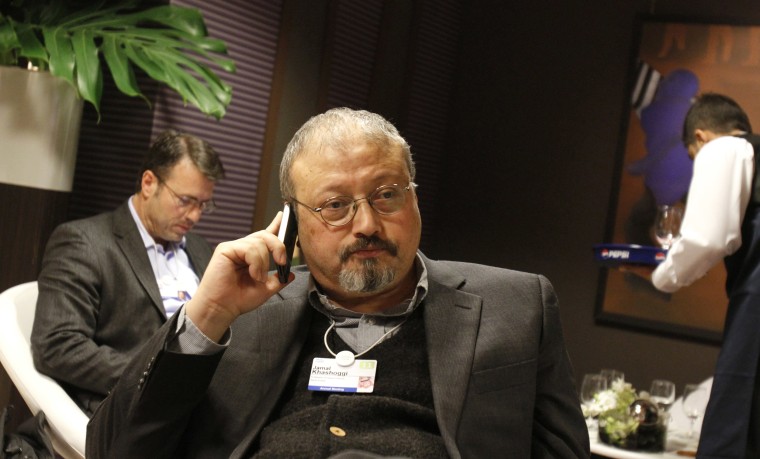 The president said a team of Saudis arrived in Istanbul the day before Khashoggi was killed, and cameras outside the consulate were disabled the same day the writer disappeared.
Erdogan called for 18 suspects named by Riyadh to be tried in Turkey, a Saudi regional rival, and said many questions remained about the case.
"Who instructed these people?" he asked, according to a translation by Sky News. "Why were all these different statements made," the Turkish leader added, referring to the conflicting accounts by Saudi authorities. "Why is the corpse of a person, admitted to have been killed, nowhere to be found?"
Erdogan's address coincided with the opening of the Future Investment Initiative, a glittering gathering under the auspices of Crown Prince Mohammed bin Salman that is aimed at showcasing oil-rich Saudi Arabia as a moderate high-tech mecca. In recent days, a slew of businesses leaders and media companies announced that they were pulling out of the meeting dubbed "Davos in the Desert."
While calling Khashoggi's death "brutal," Erdogan did not repeat some of the more lurid allegations around the killing. Turkish authorities previously said they have audio recordings proving Khashoggi died and dismembered inside the building. Other regional diplomats have told NBC News that they believe his remains were removed from the consulate in boxes.
Erdogan also did not mention the alleged audio recordings during his speech, although he described how "another person who had been given the look of Mr. Jamal Khashoggi with his outfit, with his glasses, with his beard."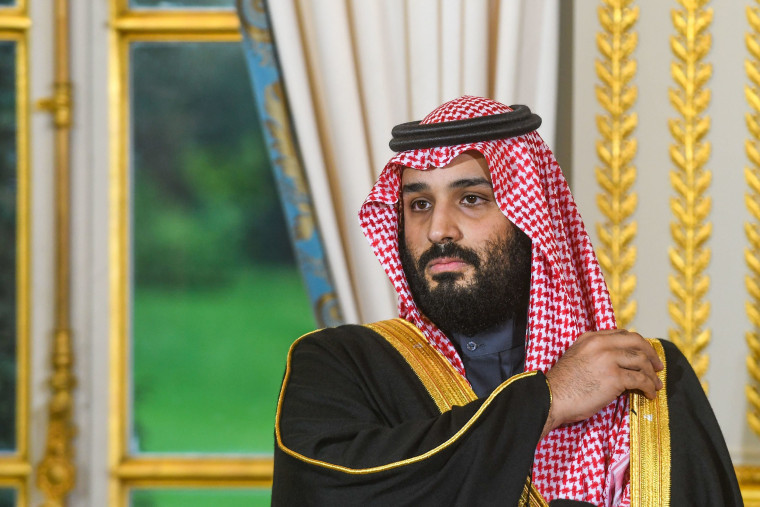 Later on Tuesday, NBC News obtained surveillance footage from Turkish officials allegedly showing Mustafa al-Madani, a member of the Saudi team who acted as a body double by dressing in Khashoggi's clothes and leaving the consulate by a back door. The footage shows his movements while in Turkey, the sources said.
Erdogan also called Khashoggi's death a "political murder."
"If there are other people or circles implicated in other countries they have to be included in that investigation as well, this is a requirement of international law, Islamic law and also I believe a requirement of the law of the land of Saudi Arabia," Erdogan added.
While accusing Saudi officials of initially obstructing the investigation into into the writer's disappearance, Turkey's president said he did not "doubt the sincerity" of Saudi Arabia's King Salman. Erdogan did not mention the king's son, the crown prince, adding that the order to kill Khashoggi must have come from high in the Saudi hierarchy.
The crown prince, Saudi Arabia's de facto leader, has been charged with reorganizing the intelligence service in the wake of Khashoggi's killing and is thus seen to be tightening his grip on power.
Citing multiple U.S. government officials, NBC News reported Thursday that U.S. intelligence agencies believe it's inconceivable that the crown prince had no connection to Khashoggi's death.
In an interview with Fox News on Sunday, Saudi Foreign Minister Adel al-Jubeir admitted that Saudis were involved in Khashoggi's killing but described it as a "rogue operation."
The kingdom said on Friday that 18 Saudi nationals were being investigated over Khashoggi's death, adding that five officials had been fired.
Bin Salman has launched a high-profile campaign to revamp Saudi Arabia's image abroad, and wean its economy off of oil. While he has won plaudits in the West for his efforts to steer Saudi Arabia toward more moderate Islam, he has also overseen a wide crackdown on dissent that has engulfed fellow royals, clerics and women's rights and democracy campaigners.
The Khashoggi controversy helped crystallize growing unease in the West about the 33-year-old crown prince and the Saudi government in general. The absolute monarchy is a longtime U.S. ally and considered a bulwark against Iran.
The crown prince's muscular foreign policy — including the kidnapping of Lebanese Prime Minister Saad al-Hariri, the economic boycott against Qatar and a brutal Saudi-led war in neighboring Yemen — had sent ripples of concern throughout the West even before Khashoggi's disappearance.
Khashoggi, a former regime insider who was well-connected in media and political circles in Washington, had been especially critical of bin Salman's drive to stifle opposition.
President Donald Trump has weighed in on the case several times, a sign of how seriously the crisis is being taken in the White House. The administration has made Saudi Arabia a linchpin of its Middle East policies and embraced the crown prince.
Trump was initially reluctant to criticize the kingdom's role in the killing but he later questioned the official Saudi account. The president has also said he has spoken with the crown prince.
The administration also dispatched senior officials to Saudi Arabia and Turkey.
Last week, Secretary of State Mike Pompeo traveled to Saudi Arabia and Turkey to discuss Khashoggi's disappearance.
CIA Director Gina Haspel was traveling to Turkey as part of the investigation, a senior U.S. intelligence official with direct knowledge of the matter told NBC News overnight.
On Monday, Treasury Secretary Steven Mnuchin met with the crown prince in Riyadh, although he said last week that he would not be attending the Future Investment Initiative.