It's enough to bring tears to the eyes of an economist.
Turkey's government is hunting for onions as part of efforts to fight crippling inflation, blaming unauthorized stockpiles for pushing up prices for shoppers.
The country is in the grip of an economic crisis driven by a weakened currency, soaring debt, and a rift with the U.S. that saw President Donald Trump impose new trade tariffs.
Prices for everyday goods have soared in the past year, at one point threatening to derail strongman Recep Tayyip Erdogan's bid for re-election as president.
The annual rate of inflation surged to 25 percent in September — the highest in 15 years — while the Turkish lira has lost nearly 40 percent of its value. A typical bag of onions costing the equivalent of 50 cents in Izmir last month now costs $1, Sol Haber reported, and is on course to sell as much as $2 by the end of the year.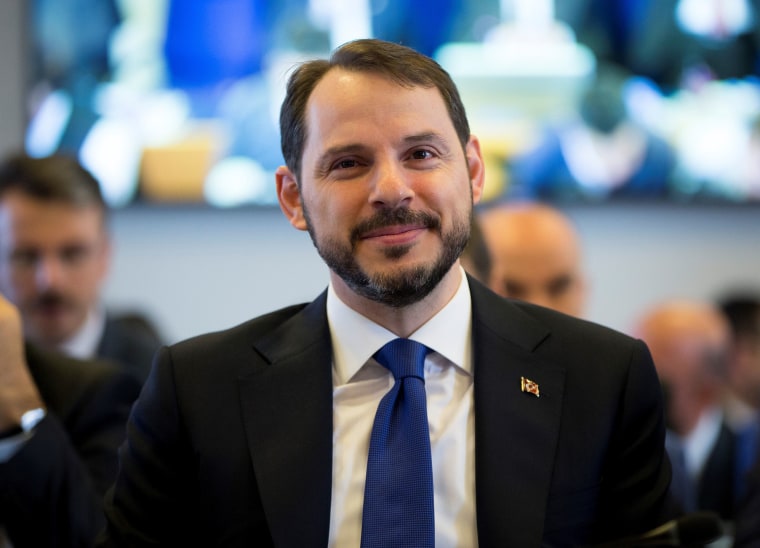 However, Erdogan has largely resisted pressure to raise interest rates, hoping instead for continued growth driven by government-sponsored grand construction projects such as highways, bridges, mosques and a glittering new airport for Istanbul.
In another break with economic convention, Finance Minister Berat Albayrak has ordered inspectors to search Turkey's agricultural areas to stop wholesalers hoarding produce to force up prices.
"We will not allow stockpiling," announced Albayrak, who is also Erdogan's son-in-law.
"Nobody has the right to sell expensive products to my citizens," Erdogan added, according to media reports including channel TR724.
On Thursday, municipal officials in the southeastern town of Mardin found 30 tons of onions in a warehouse and announced legal action against the facility's owner.
The discovery was reported extensively by government-aligned media outlets, but was met with derision on social media where many mocked the onion hunt as a pointless distraction from the country's economic crisis.
"Free the onions!" wrote economist Alaattin Aktas, who pointed out that the cooking staple only accounted for 0.221 percent of Turkey's official consumer price inflation.
"Arrest the onion smugglers!" joked another user.
"We used to read news about guns or heroin. Now we are uncovering vegetables," said another.
"After harvest, an onion must be put in storage," reporter Ali Ekber Yıldırım wrote. "If it is not, there is a problem," he said, because the produce will rot. "When will this country's ignorance about agriculture end?"
Another Twitter user censored the image of the seized onions, covering the bags with black bars.
"Since the onions are young, we must protect their identity!" they joked.