A soccer star has been found dead under the building where he lived in Turkey, his agent said Saturday.
Ghanaian winger Christian Atsu, 31, who played for Chelsea, Newcastle United and several other teams in the English Premier League, as well as for his national team, had been missing since the earthquakes struck last week.
"It is with the heaviest of hearts that I have to announce to all well- wishers that sadly Christian Atsu's body was recovered this morning," Nana Sechere said Saturday on Twitter. "My deepest condolences go to his family and loved ones."
Separately, Atsu's Turkish agent, Murat Uzunmehmet, told reporters in Hatay that Atsu's "lifeless body was found under the rubble," according to Reuters. "Currently, more items are still being taken out. His phone was also found," he said.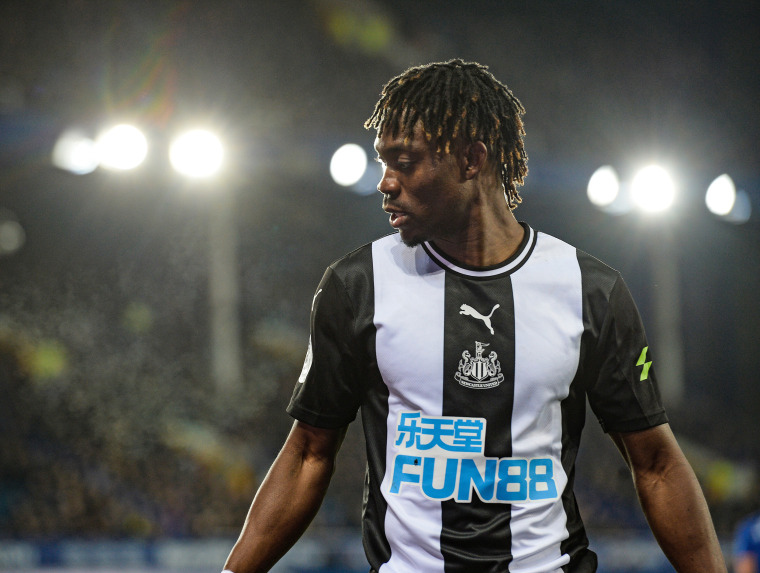 Atsu, who had been playing for Hatayspor in Turkey's top Süper Lig, had been scheduled to fly out of the country hours before the first earthquake hit, team manager Volkan Demirel said Friday. But Atsu had opted to stay with the team after he scored a game-winning goal Feb. 5, he said.
Sechere and officials at the club had reported that Atsu was safe, only to later retract their statements.
More than 43,000 people have died in Turkey and neighboring Syria since the earthquakes struck Feb. 6. The first registered at 7.8 magnitude and qualified as major earthquake on the U.S. Geological Survey's calculator. Hours later, a second quake, registering at 7.6 magnitude, struck nearby.
The death toll is expected to climb, and many people are still missing in the rubble of flattened apartments.
Near the Syrian border, Hatay province in southern Turkey was one of the most affected regions because of its densely populated cities, including Antakya, where Atsu lived.  
Elsewhere in the city, three people, including a child, were rescued Saturday, local media outlets reported. But although the parents survived, the child later died of dehydration. An older sister and a twin did not make it out alive.
Turkey's health minister, Dr. Fahrettin Koca, said Saturday that although there had been a rise in intestinal and upper respiratory infections, the numbers did not indicate a serious threat to public health, adding that measures had been taken to monitor and prevent possible disease.
"Our priority now is to fight against the conditions that can threaten public health and to prevent infectious diseases," Koca said at a news conference in southern Hatay province.
As grief turns to anger, some blame President Recep Tayyip Erdoğan's government for what they see as corrupt building practices and deeply flawed urban development that led thousands of homes and businesses to disintegrate.
Engineers in Turkey had raised fears over poorly constructed buildings for years, given its vulnerability to huge earthquakes. Concerns only grew after a 2018 law provided amnesty for buildings with illegal construction, allowing them to be used as long as the owners paid fines to the state.
The government has vowed to undertake a thorough investigation and has ordered the detention of more than 100 people it alleges are responsible for the collapses.
In neighboring Syria, already shattered by more than a decade of civil war, the bulk of deaths have been in the northwest, an area controlled by insurgents at war with President Bashar al-Assad. That has complicated efforts to bring in aid to those affected by the earthquake.
The Norwegian Refugee Council, a leading international aid organization, said Thursday that around 95% of rebel-held regions in northwestern Syria had not yet been searched.
Also Thursday, the United Nations appealed for more than $1 billion for the Turkish relief operation and $400 million for Syria, as aid organizations said survivors would need help for months because of the destruction of vital infrastructure.