Turkey's government on Saturday accused Twitter of allowing "systematic character assassinations" a day after social media users easily evaded a government attempt to block access to the network.
The attempted crackdown came after links to wiretapped recordings suggesting corruption were posted on Twitter, causing Prime Minister Recep Tayyip Erdogan's government major embarrassment before local elections on March 30.
The government's effort to shut down the service backfired on Friday, with many finding ways to continue to tweet and mock the government for what they said was a futile attempt at censorship. Even President Abdullah Gul worked around the ban, tweeting that shutting down social media networks cannot "be approved." Turkey's move to block Twitter sparked a wave of international criticism.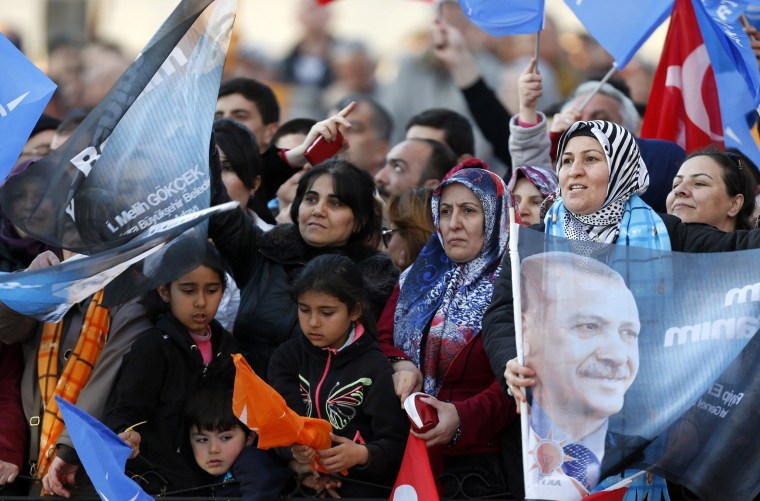 Turkey's state-run news agency, Anadolu, said Twitter had begun on Saturday to close down accounts which the Turkish government has been complaining about, but the report couldn't immediately be verified.
Government officials said Friday they were engaged in talks with Twitter and would restore access as soon as an agreement with the company is reached. Twitter said it hoped the crisis would be resolved soon. The government accuses Twitter of refusing to remove offensive content despite Turkish court orders.
On Saturday, Hurriyet newspaper and Twitter users said the clampdown was expanded to Google's Domain Name System, which had provided many of Twitter's Turkish users an alternative means of gaining entry. The communications minister, Lutfi Elvan, would not confirm, saying he had not been informed about such a move. The Google system was accessible again Saturday afternoon.
— The Associated Press