Turkey's parliament erupted into a physical free-for-all Saturday — sending one bloodied lawmaker to the hospital — as party tensions boiled over during a 20-hour debate.
Members of the Republican People's Party, or CHP, and the ruling Justice and Development Party, or AKP, started scrapping after a CHP member called Prime Minister Recep Tayyip Erdogan a dictator, then overstayed his turn at the podium, Reuters reported.
AKP leaders responded, "Are you drunk?"
As AKP members tried to remove him from the podium by force, the melee exploded — with lawmakers kicking and punching one another.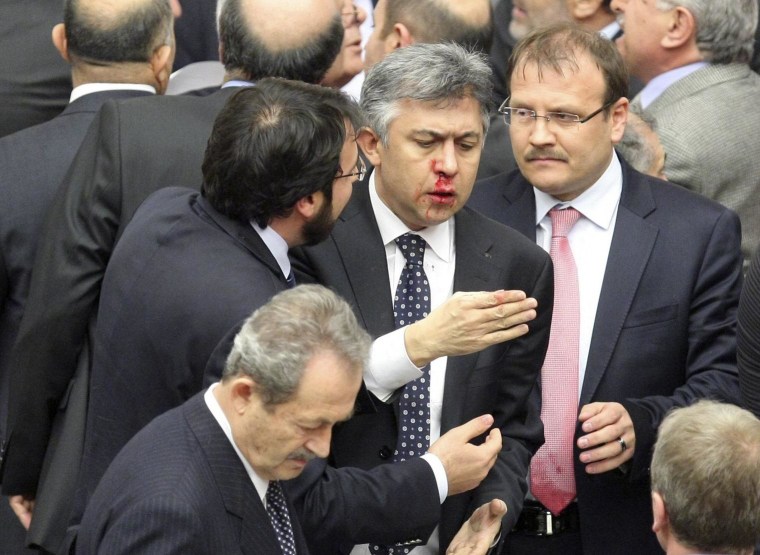 Parliament members began session Friday to vote on a bill to place the High Council of Judges and Prosecutors, or HSYK, under Justice Ministry control after a scandal in the courts last December resulted in a corruption investigation.
As the contentious debate stretched into Saturday, lawmakers eventually voted overwhelmingly in favor of the change, 210-28.
Still, the squabble and scrap didn't end well for some members. CHP member Ali Ihsan Kokturk got a bloodied nose and was taken to the hospital, while ruling party lawmaker Bayram Ozcelik's finger was broken in the brawl.
— Mel Bailey