An unexpected passenger recently showed up on a Turkish Airlines flight, but nobody thought to charge the stowaway for an extra ticket.
Cabin crew on the Boeing 737 helped a woman give birth to a baby girl mid-flight, and then posed for selfies with the infant, which appeared to be wrapped in an in-flight blanket.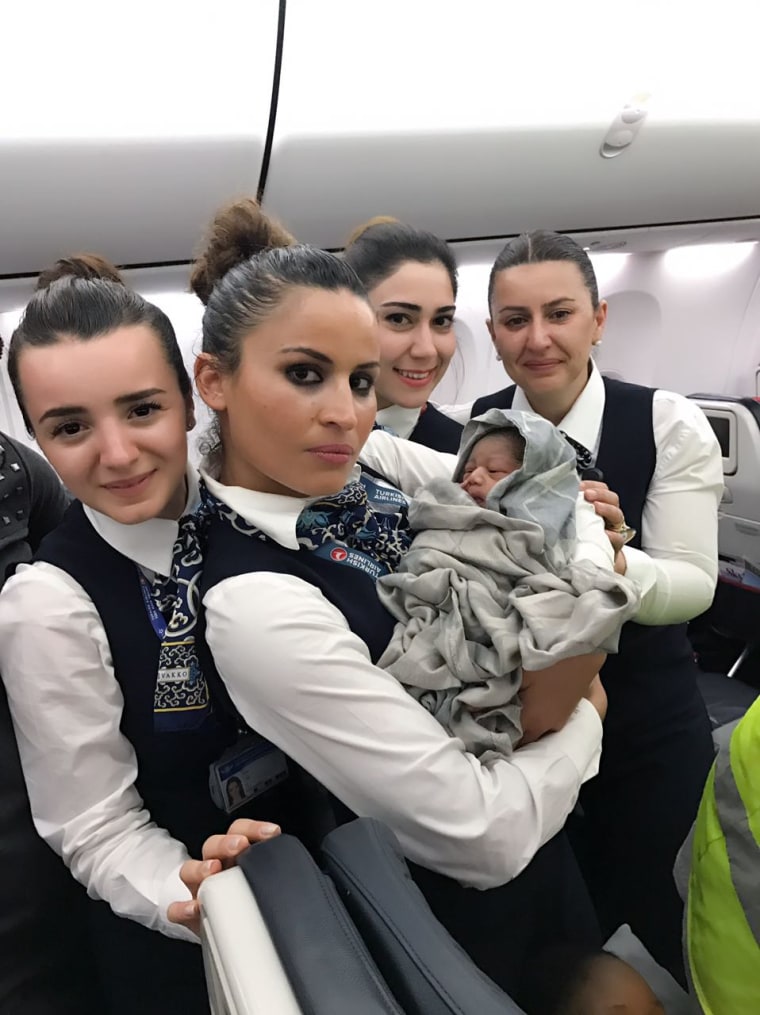 The airline took to Twitter on Friday to announce the arrival. "It's a girl" the statement read. "Welcome on board Princess!"
The mother — who was 28-weeks pregnant — had earlier complained of birthing pains while the plane cruised between the Guinean capital Conarky and Ougadougosu in Burkina Faso, according to the airline.
The airline added the cabin crew then rushed to help deliver the baby, who was named Kadiju.
Pictures showed crew gathered around the mother, Nafi Diaby, as she lay across a row of seats.
The airline said that on arrival in the Burkina Faso capital the pair were taken to hospital. Both mother and daughter were in good health, the airline said.
According to its website Turkish Airlines allows expectant mothers to fly up to their 28th week of pregnancy without a doctor's report. After 28-weeks pregnant women must have a letter from their doctor to say they are fit to fly.