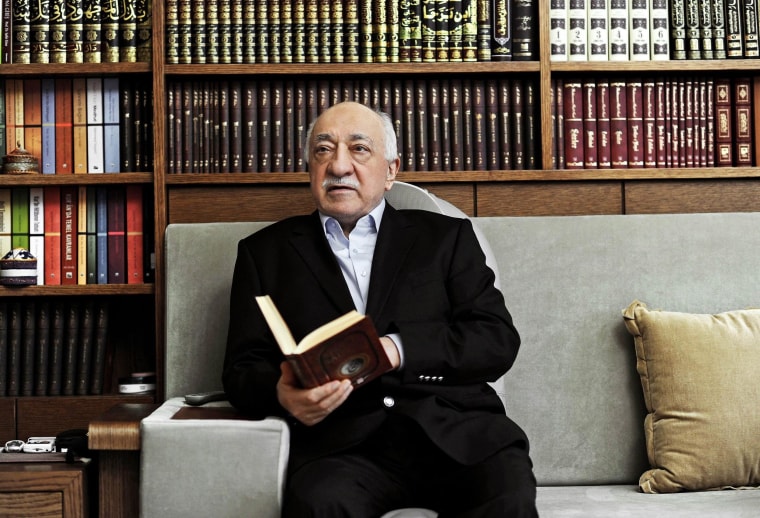 ISTANBUL - Turkey moved a step closer to issuing an arrest warrant for U.S.-based Muslim cleric Fethullah Gulen Friday. Prosecutors asked a court to issue the warrant for Gulen, who President Tayyip Erdogan accuses of trying to overthrow him.
Gulen, who has lived in self-imposed exile in Pennsylvania since 1999, has been in open conflict with Erdogan since graft investigations targeting the then-prime minister's inner circle a year ago. Erdogan blamed the investigation on Gulen, but the cleric denied involvement. The report could not immediately be confirmed, but if such a step were taken it would be Erdogan's most decisive move against Gulen.
Turkish courts have dropped the corruption cases and Erdogan has purged the state apparatus of suspected Gulen supporters, removing from their posts thousands of police officers and hundreds of judges and prosecutors.
Erdogan said in April he would ask the United States to extradite Gulen, but such a move could only be made after an arrest warrant was issued and evidence of a crime produced. A Turkish court on Friday kept a media executive close to Gulen and three other people in custody pending trial on accusations of belonging to a terrorist group, in a case which Erdogan has defended as a response to "dirty operations" by his enemies.
- Reuters