From the So-that's-how-that-works Department, TRMS producer Andy Dallos happened by the Rockefeller Center skating rink in the midst of its conversion from winter rink to summer beer garden (well, a sort of big outdoor bar/restaurant).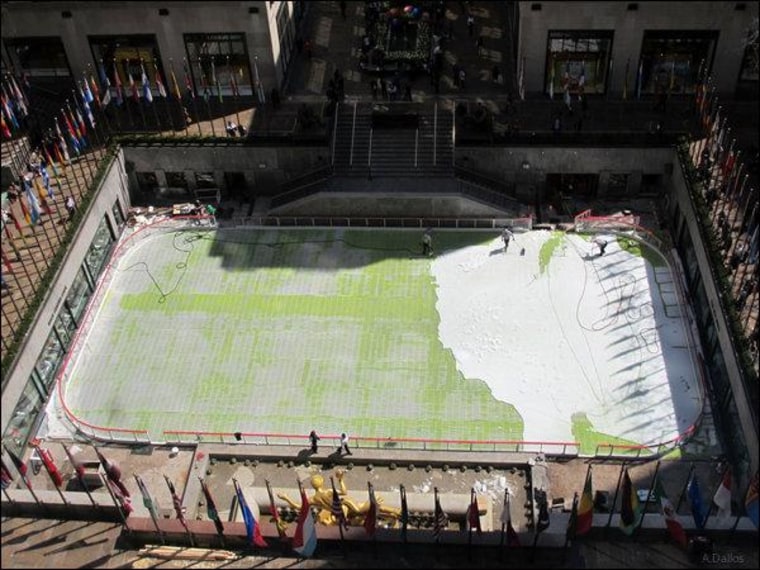 When I first looked at the wide shots I thought they were laying sod in there, but the closer shots show something that looks like a green plastic mesh.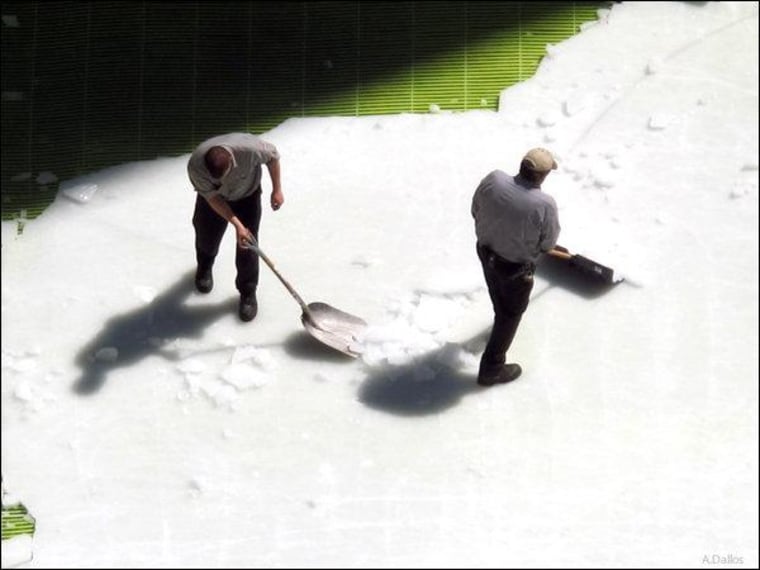 My understanding of how an ice rink works is that the ice sits on some kind of cooled slab. But maybe there's a different trick seasonal ice rinks. Presumably those green strips are hollow and carry the coolant that keeps the ice frozen. If you know otherwise, please let me know.