A Twitter account parodying scandal plagued Toronto Mayor Rob Ford has been suspended after the man behind it made a joke about the Russian hockey team being knocked out of the Olympics by "gay loving Finland."
"My condolences to my friend Vladimir Putin," Richard Feren, the man behind the @TOMayorFrod account tweeted. "His hockey team was bullied out of the Olympics by gay loving Finland."
Twitter spokesperson Nu Wexler did not confirm the suspension, saying it was company policy not to comment on individual accounts for privacy and security reasons. The company has rules about parody accounts, Wexler added.
Feren had gained more than 3,000 followers in eight months with his satirical postings purporting to be from Toronto's scandal plagued mayor. He launched the account after the news broke about Ford's infamous crack smoking video. Ford later admitted to smoking the drug in one of his "drunken stupors."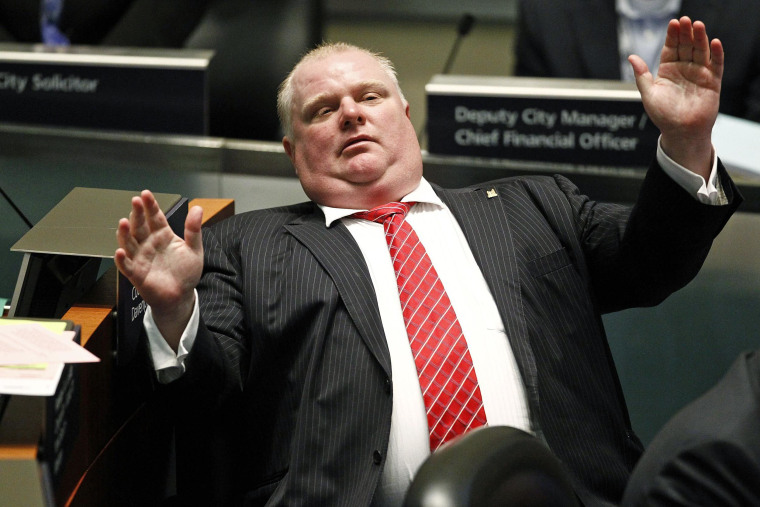 "I'd always been prepared to be suspended but he said there had never been any suspension, notification or complaint in the eight months that the account has been running," Feren told Toronto's City News. "I'm not sure what specifically the problem is this time."
Russia passed laws last year criminalizing the promotion of gay "propaganda" to minors and restricting gay adoption. Human rights organizations have described a pattern of oppression of Russian gays and lesbians, including videotaped beatings.
Ford, meanwhile, admitted earlier this month that he skips the city's well known Pride parade out of personal preference, telling the Toronto Star newspaper he wasn't going to change the way he is.
Fans of the account quickly took to Twitter to complain about the suspension.