ROME — A pair of American women were arrested after allegedly scratching their initials into the brickwork of Rome's Colosseum and taking a selfie in front of their carvings, local police told NBC News on Monday.
The women — identified only as a 21-year-old and a 25-year-old — used a coin to carve a "J" and an "N" measuring around 8 centimeters high while on a guided tour of the 1,960-year-old structure, police captain Lorenzo Jacobone said.
"The girls were very sorry about what they had done," Jacobone told NBC News. "They hadn't realized the gravity of it and its consequences."
Completed in 80 AD, the Colosseum is the largest amphitheater in the world and a UNESCO World Heritage site. Italy's penal code says that any criminal damage to "public, religious, historical or artistic buildings" can result in a prison sentence of up to three years or a fine of just over 300 euro.
Jacobone said that because the pair had no criminal record they would likely be punished with a fine, if convicted. He said the pair would be free to continue their holiday and return to the U.S. but they may be tried in absentia at a later date.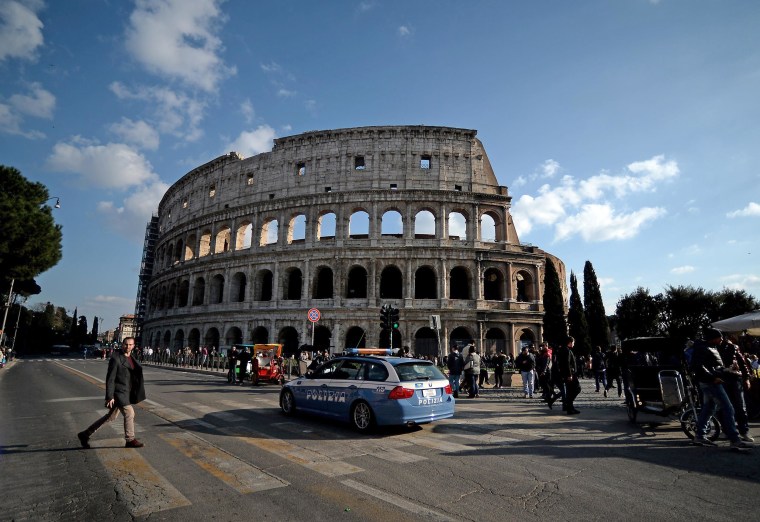 — Claudio Lavanga and Alexander Smith