A man wielding an ax rampaged through the main train station in Düsseldorf, Germany, on Thursday, injuring seven people before he was arrested after jumping off an overpass, police said.
Düsseldorf police said three of the victims were seriously injured in the attack, which was reported at 8:50 p.m. (2:50 p.m. ET).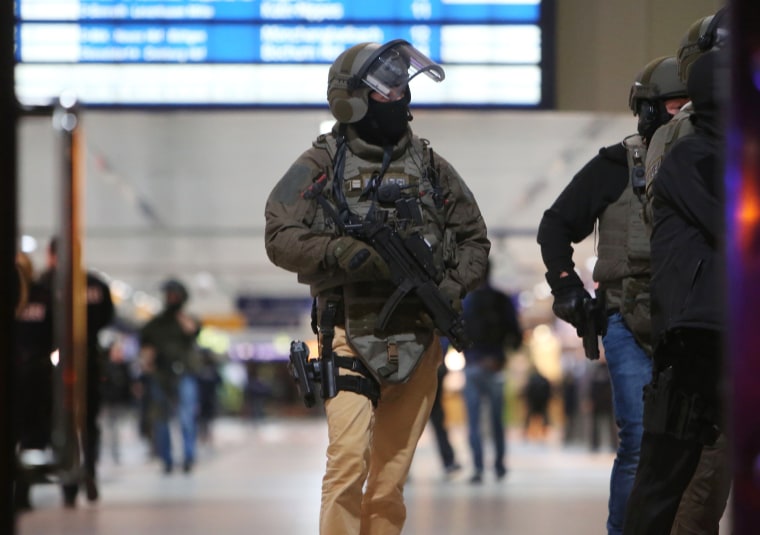 The suspect — described only as a 36-year-old man from the former Yugoslavia living in the nearby city of Wuppertal — was also injured while trying to escape, police said. They said he is believed to have acted alone and "apparently has mental problems."
No other details were immediately available, including indications of a possible motive, police said. The train station reopened early Friday.
"We were at the track waiting for the train. The train arrived, and suddenly someone jumped out with an ax and struck at the people," the national newspaper Bild quoted a witness as saying. "There was blood everywhere. I have never experienced anything like that."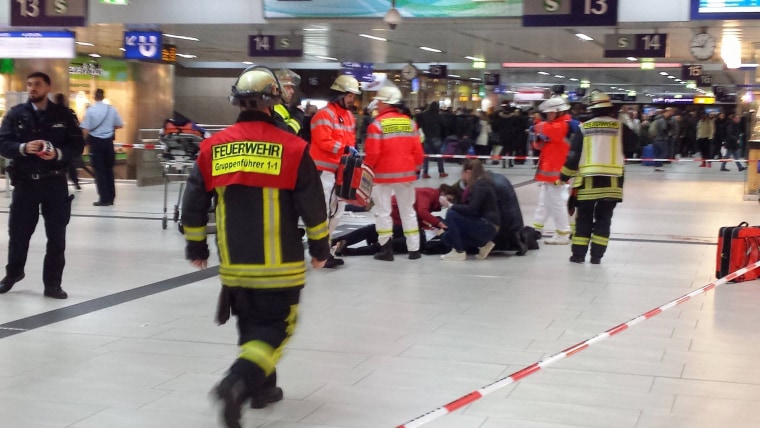 The attack comes less than a year after three Syrian men believed to be affiliated with ISIS were arrested on suspicion of plotting a terrorist attack in Düsseldorf.
Düsseldorf, in western Germany about 50 miles from the Dutch border, is the capital of North Rhine-Westphalia, Germany's most-populous state.