The parents of two Americans killed in the 2012 terrorist attacks on U.S. diplomatic facilities in Benghazi, Libya, filed a wrongful death lawsuit in federal court Monday against Hillary Clinton.
In the suit, Patricia Smith and Charles Woods, the parents of Sean Smith and Tyrone Woods, claim that Clinton's use of a private e-mail server contributed to the attacks. They also accuse her of defaming them in public statements.
Smith was an information management officer and Woods was a security officer, both stationed in Benghazi.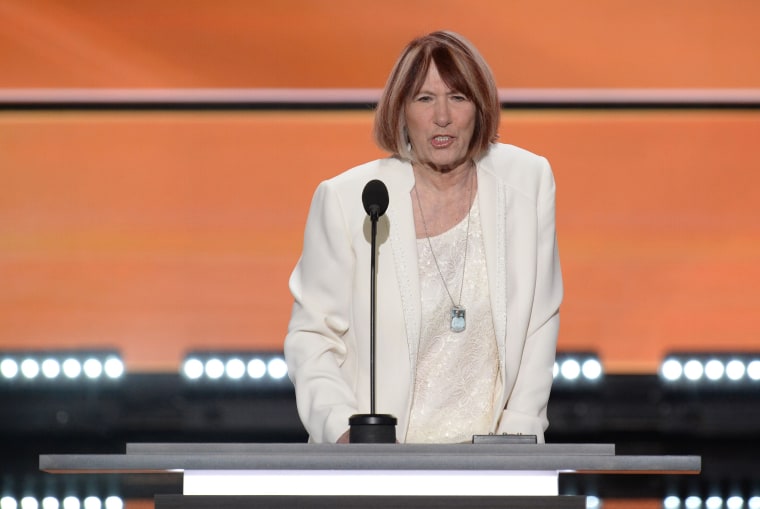 "The Benghazi attack was directly and proximately caused, at a minimum by defendant Clinton's 'extreme carelessness' in handling confidential and classified information," such as the location of State Department employees in Libya, the lawsuit said.
While no such connection has ever been established, their lawsuit called it "highly probable" that Clinton sent and received information about the activities of U.S. Ambassador Christopher Stevens.
Such information, the lawsuit claimed, "easily found its way to foreign powers" and was then obtained by Islamic terrorists.
James Comey, in announcing the findings of the FBI's investigation of her private e-mail server last month, said it was "possible that hostile actors gained access" to it. But he said the FBI did not find direct evidence that it was successfully hacked.
The two parents also said when Secretary Clinton met with them after their children were killed, she said that a controversial YouTube video was the motivation for the attacks. But they said that in later interviews she denied making such a statement and implied that the recollection of the parents was incorrect.
In a speech to the Republican convention in Cleveland, Smith said, "I blame Hillary Clinton personally for the death of my son."
The parents were represented by Washington, D.C., lawyer Larry Klayman, a frequent critic of the Clintons.
In response to the suit, Nick Merrill, a Clinton campaign spokesman, said "While no one can imagine the pain of the families of the brave Americans we lost at Benghazi, there have been nine different investigations into this attack and none found any evidence whatsoever of any wrongdoing on the part of Hillary Clinton."
And one campaign official noted that Klayman is the founder or "Freedom Watch," a conservative group that "has been unsuccessfully attacking the Clintons for decades."