Two pilots in a helium-filled balloon entered the final leg of their record-setting journey across the Pacific Ocean Friday as they traveled along the California coast for an expected landing somewhere in Mexico.
The pilots made history Thursday, first matching and then surpassing the 5,209-mile official world distance record for human flight in a gas balloon. Their next milestone is a 1978 duration record of 137 hours, 5 minutes and 50 seconds in the air in a traditional gas balloon — a mark that's considered the "holy grail" of ballooning achievements. The Two Eagles team expected to surpass that Friday morning.
They hope to land Saturday somewhere on the peninsula of Baja California, where volunteer chase crews were being organized to help with the landing. Troy Bradley of Albuquerque and Leonid Tiukhtyaev of Russia, the pilots aboard the Two Eagles balloon, originally planned to cross into North America in Canada but shifted the plans because of changing weather. They are now catching a wind pattern that will take them south toward Mexico.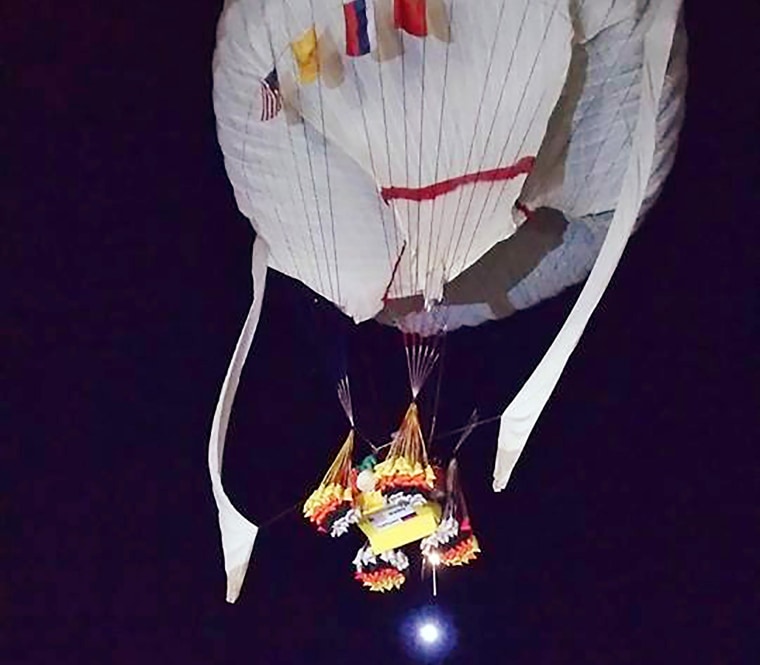 In-Depth
- The Associated Press